Today: NueCura$ | TrackRef$ | Preteckt$ | IMAC$ | Joshi$ | Innova$ | Frist$ | Sports$ |
Hepten$ | AgGenetics$ | AdvFin$ | Johnson | SBIR$ | SSM$ | Graphene |
Auto | Galante | Lucro$ | Bridge$ | Resources (8)
.
---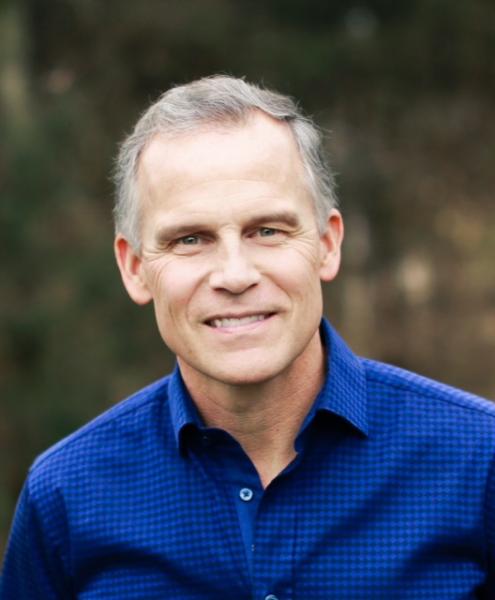 Don Lazas MD
NUECURA Partners Founder and Managing Partner Don Lazas MD today said the words startup entrepreneurs love to hear, but rarely do in public: "We want to be involved with EvidenceCare long-term. They're changing healthcare with their tool, and we are thrilled to be a part of it." Led by Founder and CEO Brian Fengler MD, EvidenceCare offers a clinical decision support tool for healthcare providers that helps providers find and quickly digest the latest medical treatment guidelines. NueCura said today it recently made its third investment in EvidenceCare, a $468,367 move that brings NueCura's total cash investment to $959,000, and makes Nuecura the company's largest preferred shareholder and cash investor to date. See our earlier coverage here.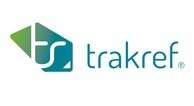 TRAKREF, the Brentwood provider of a software platform for tracking and managing refrigerants and other gases, raised $1.25MM. On the filing are Nashville serial tech entrepreneur Ed Braswell, founder/CEO Ted Atwood, plus Dave Dutch and Steve Dauphin. Tammy Atwood is also a VP of the firm, which is apparently successor to or derivative of the Atwoods' former Polar Technology, which trademarked TrakRef in 2012. Braswell most recently founded G2Lytics, story here.
MEMPHIS automotive vehicle prognostics and breakdown detection software startup Preteckt is likely to pursue a Seed capital raise yet this year, according to Higher Ground News (Memphis). Bridgestone in Nashville is said to be among clients.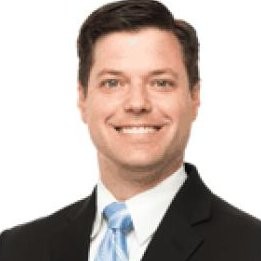 Jeff Ervin
IPO: IMAC submitted S-1/A Oct. 26, 2018 here. CEO JEFF ERVIN and IMAC Holdings Inc. of Brentwood moved their S-1 shelf registration for their proposed NASDAQ:IMAC IPO out of stealth Sept. 19, calculating its registration fee on the basis of a proposed offering valued at an aggregate $17.250MM. IMAC's a chain of integrated medicine and chiropractic (IMAC) "regeneration centers." The brand is being established in part through promotional collaborations with active and former professional athletes. Its clinics in Tennessee, Kentucky and Missouri are either company-owned and operated or they are served via management services agreements. Ervin previously worked with Medicare.com, then owned by Bill Kimberlin. He holds an MBA from VU's Owen Graduate School of Management. Earlier notes.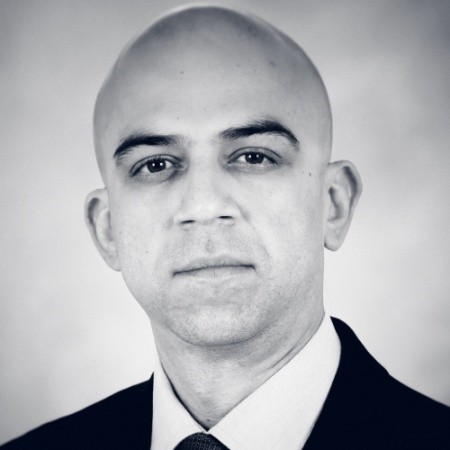 Rigved Joshi
RIGVED Joshi, erstwhile manager of new ventures in Vanderbilt Center for Technology Transfer and Commercialization and since associated with Surya Capital Partners and Gateway India, recently reported a $700K raise. VNC research indicates the primary focus of the U.S. advisory portion of Joshi's multi-faceted portfolio is on opportunities in corporate equities listed in India. Joshi remains based in the Nashville area.
INNOVA Memphis participated in a $1MM Seed raise for Iowa-based Tractor Zoom, an online marketplace that connects farm equipment auctioneers and buyers, release here.
► Retinal technology for eye health and whole-body health drew Bill Frist MD to the board of IDX in 2014. The company's raises continued, the latest today's filing for a $32.6MM raise.
► Memphis sports entrepreneur Peter Freund floated a $754K equity raise to support Victoria Road Football LLC, here. Earlier Freund Soccer play reported here.
► HAPTEN Sciences in Memphis has a $2.2MM raise underway, with MB Venture Partners on the filing. Previous Hapten note here.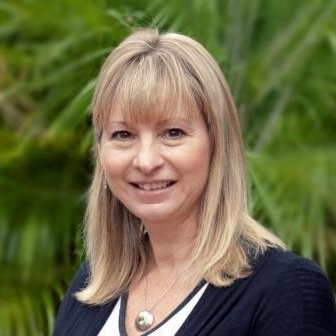 Susanne Clay
[Updated Oct. 4 2018] AgGENETICS reports $900K raised in convertibles. VNC research suggests the company is currently focused on climate adaptability of cattle, which can influence reproduction and other health traits. Associated with the filing are CEO Susanne Clay and directors Arama Kukutai, James West, Jerry Caulder. Clay deferred comment at this time. She visits Nashville periodically from her native New Zealand. According to her website, Clay maintains her Gekko advisory firm. West, who's on faculty at VU Medical Center, is chief science officer and co-founder of the startup. Now retired to his family's Lincoln County farm, former Middle Tennessee State University Prof. Warren Gill, co-founder and former CEO of AgGenetics, retains a stake in the company.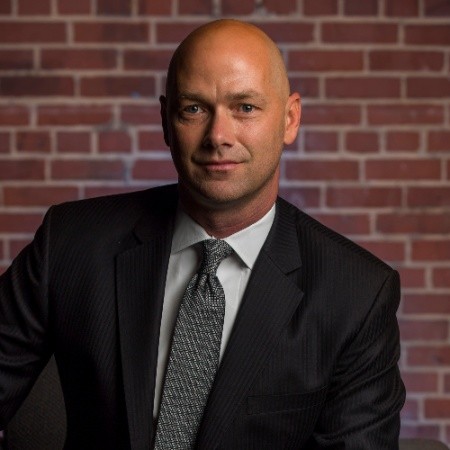 Mike Hodges
ADVANCE Financial (Harpeth Financial Services) of Nashville raised $17MM. Its 2017 revenue was $216.2MM and its workforce numbered nearly 800, said the latest INC 5000. Founder-Chairman Mike Hodges' LinkedIn profile this morning pegs the workforce as "850+" and notes on Glassdoor say its total complement is more than 1,000 team members in 90+ stores. In 2016, then-NBJ reporter Scott Harrison wrote here about Hodges' repositioning of Advance as a flex-loan provider, ahead of tighter regs on traditional payday lending. Hodges' own postings make clear he considers Advance a significant fintech play, as well.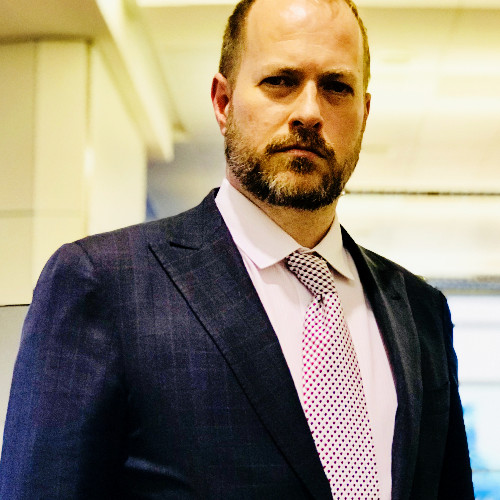 Jarred Johnson
JARRED Johnson, a 43-year-old Franklin resident, says his minimal Form D filing was mainly a vehicle for a transaction with one of his regional partners in his startup Sue the Collector -- a platform through which plaintiffs' attorneys around the nation can get exposure (lead discovery) among potential clients who believe they are being pursued unlawfully by bill collectors. He said he's not sure he'll need to raise further capital, given that ad revenue is flowing steadily. Johnson's revenue in this comes mainly from selling lead-discovery advertising services to plaintiffs' attorneys. He's been tilling this field and other Search Engine Marketing-centric endeavors for the better part of two decades.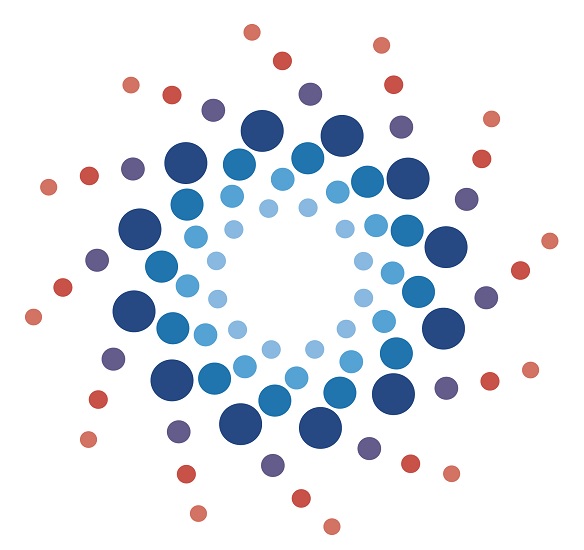 CANCER: A $2MM SBIR grant is going to a team led by Principal Investigator Michael Freeman PhD, professor of radiation oncology at VU Medical Center. Also involved in researching a "novel lung cancer treatment" are Cumberland Pharmaceuticals and Cumberland Emerging Technologies Inc. (CET), the latter a long-standing joint venture that includes Cumberland Pharma, Vanderbilt University, Gloria Pharmaceuticals (China) and Tennessee Technology Development Corp. (TTDC, dba Launch Tennessee). Release here.
VC SSM Partners in Memphis announced Sept. 25 its minority investment of undisclosed magnitude in Nashville-based ProviderTrust, which focuses on "data science of exclusion monitoring, license verification, and sanction screening" for acute and post-acute providers, payers, and vendors. Earlier this year, we reported on SSM's interest in Nashville targets.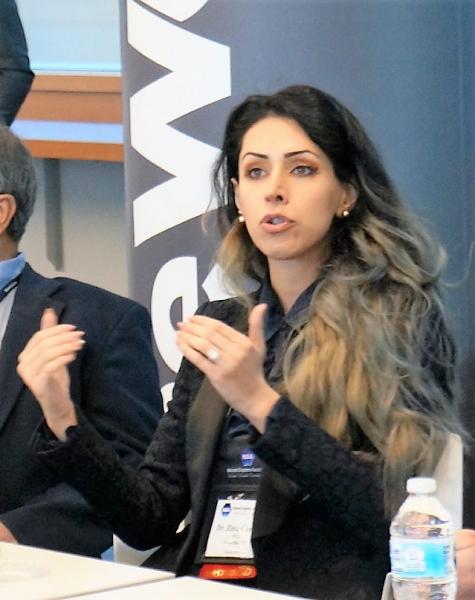 Zina Cinker PhD
NATIONAL GRAPHENE Association (NGA) is based in Oxford, Miss., with CEO Zina Jarrahi Cinker PhD based in Nashville, with one of its most prominent startup members based in Oak Ridge -- General Graphene Corp. which stands to receive up to $18.6MM in corporate capital from Graphite International BV (Graphite India), related filings here. NGA's Global Graphene Expo & Conference will be in Austin, Oct. 15-17. The event includes product/idea commercialization showcase presentations. Cinker told VNC that graphene was discovered 14 years ago, has been hyped and de-hyped, and now NGA seeks to educate, advocate, supports standards-setting, and provide collaborative platforms for innovators. Meanwhile, entrants in Europe and Asia are pressing for lead roles in the industry. NGA hopes Nashville will support the emerging industry, and notes that some larger, more scitech-centric cities have advantages.
Jack Sisk
AUTOMOTIVE: Tennesseans Jack Sisk (Technology Acceleration and Innovation Services LLC) and Rusty Kruciak (2nd Generation Capital, Nashville) are among participants in the Oct. 5 "Innovation Test Track" showcase, 10:15 a.m. ET Oct. 5, during the Southern Automotive Conference in Atlanta. Four startups will present, none of them Tennessee-based companies. Sisk has spent 35 years in Auto manufacturing, including 25 years with General Motors. Sisk's consultancy is focused mainly on helping Auto industry OEM and suppliers employ technology to address manufacturing requirements. USPTO records show that in 2017 Sisk registered the AutoVation trademark, in furtherance of his support of sector startups and other emerging businesses.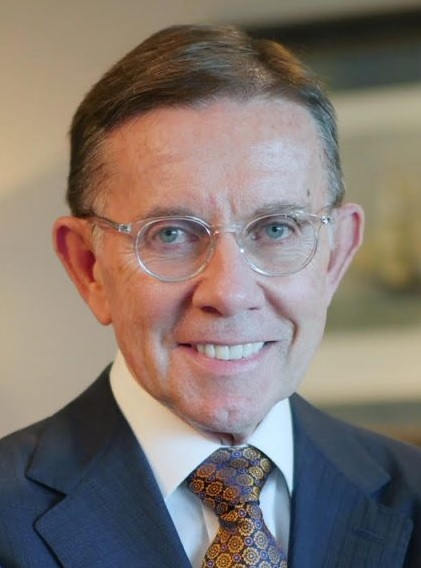 Joe Galante
MUSIC industry veteran, mentor and investor Joe Galante on Sept. 19 joined the board of directors of Cumberland Pharmaceuticals (NASDAQ:CPIX) as an independent director. Galante serves on both Audit and Compensation committees. He is former chairman of Sony Music in Nashville, former president of RCA Records and currently a director of Pinnacle Financial Partners (PNFP). A 2Q18 CPIX slide presentation posted on the company's website notes that the company then believed it was experiencing a "valuation gap," despite its reported "assets, cash, sales and pipeline" and its positive net cash flow from operations, among other results. Its market cap stands this morning at $89.2MM. Its August report also cited $50.7MM cash and marketable securities on hand; and, 2Q18 net income (loss) of $(0.7) million or $(0.05) per diluted share, compared to $(5.2) million or $(0.32) a share for the prior year period. Net revenues for 2Q18 were $10.2 million, an increase of 17% over the prior year period and an 18% increase over 1Q18 of this year. Just ahead of its 2Q release Aug. 14, the company disclosed it had hired Adam Haeberle PhD as senior director, clinical and regulatory affairs, to oversee its product development team and support design and implementation of clinical studies.
► Lucro Solutions marketplace for health systems' vendor-selection was bought by Texas-based Valify, more here.
► BRIDGE Connector, the healthIT company focused on interoperability, raised $10MM Series A and Seed capital this past summer and plans to increase Nashville staffing from its current 20-something to about 80. The company recently moved its Nashville office into space downtown vacated by Intermedix after its acquisition by R1 RCM. Axioma Ventures, with partners who include Bridge Connector strategy chief Howard Jenkins, led the A-round.
RESOURCES
► THIS is a Tough Tech Accelerator: MIT launches Engine, devotes more than $200MM to support first cohort of startups, holds Tough Tech Summit next month.
► MEMPHIS StartCo events for Home Services and a 48-hour Launch program for all tech startups in October and November, details here.
► FOUR WINNERS IN 36|86 Student Edition competition -- PredictionHealth, Synchro Motion, ATS Innovations, FLO + Co -- shared $60K in awards. Release here. All participating teams' descriptions in three batches: 1 + 2 + 3.
► MEMPHIS-based Frontdoor (NASDAQ:FTDR/V), a ServiceMaster (SERV) public spinoff, is approaching its planned Oct. 1 severance from its parent. Related release here.
► ENTREPRENEUR Innovation Program for any/all students in Williamson County Schools can support 1,000 students simultaneously, FHP story here.
► BERNARD Health benefits advisors enter 12-month advisory run with RW Baird, release.
► TN Entertainment Commission, spurred by "Nashville" impact, has tweaked incentives for instate TV production, release here.
► U.S. Senate may decide fate of legislation to sharply increase data analysis for government policy impact and effectiveness. Evidence-based policy-making via Brookings Institution here. VNC



. last edited 1609 26 Sept 2018
---