Smartvue Corporation is not just cutting product costs and refreshing its intelligent video-surveillance technology – the company is also raising a second round of Angel capital and has hired Beacon Technologies CEO and Co-Founder Bill Hapner as vice president for sales.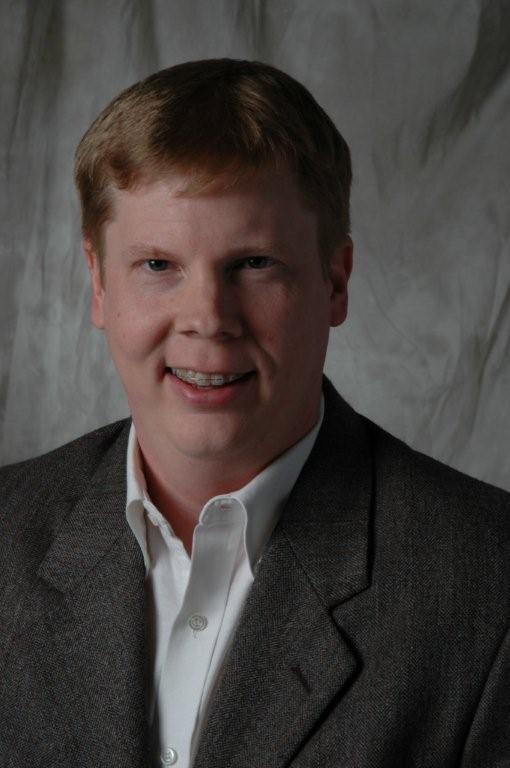 It's probably an easy move for Hapner (at left). During his 10 years at Beacon, he oversaw that company's adoption of the same Internet Protocol (IP) technologies that integrate Smartvue's cameras, wireless communications, data storage, hardware and software – making it all manageable via browsers sitting on Windows PCs, Macs or iPhones.
On Tuesday, Smartvue CEO Marty Renkis told VNC the company is well along in securing the $1.5 million in Series B Round funding it has sought during the past year. He said he believes this round, which is actually authorized up to $2 million, will close by year's-end. Smartvue has been executing a "rolling close," he explained, using investments incrementally as they arrive, in order to accelerate manufacture and launch of next-generation Smartvue S8 technology and services.
Roughly three years ago, Smartvue raised $1.5 million in A-round angel capital. At that time, investors from Nashville Capital Network played a key role.
Back then, Renkis regularly said the company should reach $100 million in revenue, well before now. Yesterday, Renkis readily acknowledged that Smartvue revenue is "over a million dollars, but it's under 10."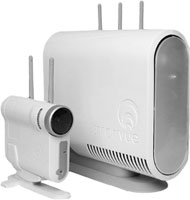 Renkis said he believes local investors are aware that Smartvue technology initially cost a great deal to develop, using U.S.-based talent. Product prices were set high, but market resistance to Smartvue pricing forced margins down. "We were early-to-market and too expensive -- pretty straightforward -- 'too expensive' being the number one thing," he said yesterday.

Renkis insists Smartvue (at left) remains "the world's first plug-and-play peer-to-peer IP video network platform", enabling customers to employ "live interactive video" in a network that can support "millions of users." Because the Smartvue system incorporates two-way audio, the system can be used for video conferences, as well as for monitoring access to facilities, worker performance or documenting and analyzing the behavior of subjects, using advanced analytics software.
Renkis said subsequent changes in key suppliers and offshoring of technology development have dramatically reduced costs, even while the company added product features and functions. Renkis said the forthcoming S8 package will sell for no more than a third the cost of earlier models, closer to the costs of traditional hard-wired cameras with less functionality and flexibility.

Reflecting yesterday on that earlier $100 million target, Renkis chuckled a little over his cell phone as he sat in an airport somewhere. Then, he said in earnest, "I've made my projections, I'm sticking to it -- it's not a matter of hitting our projection, it's a matter of when we're going to do it."
Given Renkis' resolve, Hapner's mission is clear: Rapidly ramp-up Smartvue sales, building on such customers as Lehman

Brothers, The Field Museum in Chicago, the Master's Golf Tournament and other Smartvue early-adopters. In addition to Hapner, Renkis remains on the sales trail, focusing on such targets as global manufacturers, integrators and resellers in the security sector.
During discussion with VNC yesterday, Renkis stressed that 18 Nashville angels who have invested in Smartvue have provided "about 75 percent" of capital raised by the company and have been crucial to sustaining the company he formed a decade ago.
Among outsiders, Renkis would identify only investor-advisors Mike Shmerling (at left), chairman of Choice Food Group and CEO of XMi Management; Crom Carmichael, the local VC-Angel investor and CEO of Nashai Biotech, among other ventures; and, Frank Marshall, a former Cisco Systems vice president for engineering, supporting new-product development.
"There's no way I could be where I am today, without [local investors'] support," Renkis told VNC. "The interest and the level of enthusiasm that the local investment community has for new businesses -- at least from my personal expeirence -- has been extremely positive," he added.
Renkis has run the venture gauntlet before. Over a 10-year-period ending in 2002, Renkis created, grew and then sold an e-learning company, Trainersoft, to Boston-based and VC-funded OutStart. By the time of its sale, Trainersoft had won a rung among the Inc. 500 and a place among Deloitte & Touche's Fast Tech 50. Terms of that deal were not disclosed.
TrainerSoft was conceived in Nashville. However, in order to support his wife's pursuit of a degree at the University of North Carolina, the company relocated to North Carolina's Research Triangle Park area, from which Renkis operated until the company's sale. Renkis noted that while in North Carolina he enjoyed the support of what he considers the nation's "leading high-tech entrepreneurial support network," including an incubator dubbed First Flight Venture Center.
Renkis started Smartvue in 1998, with a focus on video security for homes. By 2002, the company had shifted to its current commercial security and business intelligence posture. Renkis' e-learning and surveillance ventures have each capitalized on Renkis' early career as a film-maker and -editor, and his love of finding ways to simplify computing, e-learning and surveillance systems.

Renkis, 46, earned two bachelor's degrees -- in economics and in cinema -- at Denison University at Granville, Ohio, in 1984. Five years later, the short documentary film that he produced, directed, shot and edited -- "The Last Station," documenting runaway teens in Germany -- debuted in the Berlin Film Festival. ♦