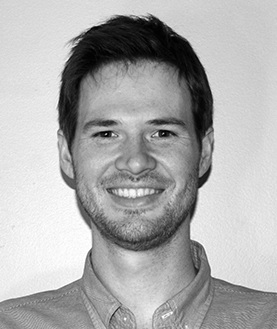 [Update] Gamewisp reported April 6, 2017, is has raised $1.3MM toward a $1.5MM Seed-2-pref goal.-Ed.
GAMEWISP, the Nashville-based startup that enables Gaming-video owners to monetize their content and personal brands, has raised more than $840K since inception and is likely to consider a Series A raise in 2017, said Co-Founder and CEO Michael Anderson.
Other than a matching investment from the State INCITE program administered by LaunchTN, all GameWisp's funding has thus far come from out-of-state investors, incuding the TechStars Chicago accelerator, Math Venture Partners and individual Angel investors based in Chicago, Los Angeles and San Francisco areas, said Anderson.
The company's first SEC filing two weeks ago showed their current Seed-capital raise shooting for just over $1MM. Proceeds to-date seem adequate to provide at least 18 months runway. The company carries zero debt, said Anderson.
Gamewisp's next step could be a Series A raise of as-yet undetermined magnitude, in 2H 2017.
Such additional capital might be needed to accelerate GameWisp's priority -- enlistment of celebrity players -- and then to help those celebrities use GameWisp to build subscriptions from a market of about 2 million online gaming video-content streamers.

The GameWisp platform enables streamers to create "sustainable reliable careers" by securing multi-level subscriptions, fan-club engagement and other value from streaming via YouTube (Google) or Twitch (Amazon) channels, which attract users from a universe of perhaps 200 million fans per month, the CEO explained.
GameWisp has begun receiving fees from transactions it completes for content providers, and the team has additional future revenue ideas, said Anderson. He declined to disclose a projected breakeven-or-better point, although he said the company's having its best year yet, and is "hopeful" that that milestone is not so far off.
While its focus has been on refining the company's Web-based platform and generating success for its early-adopter celebs, GameWisp has been relatively quiet, Anderson acknowledged.
Now, marketing and promotion are ramping-up, and GameWisp tactics reflect "a sort of 'Nashville' way to think about reaching a ton of entertainers [and other] celebrities with influence," he said.
Marketing includes attending Gaming events -- e.g., Anderson plans to attend SXSW Interactive in March -- as well as participating in online forums that can generate viral penetration, among other initiatives. Though it's not hiring more people immediately, future Marketing/Customer staffing is almost certain, and hiring more developers will be periodically considered.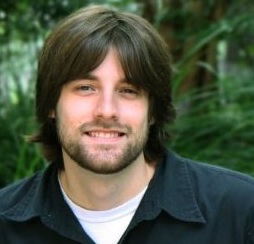 Eli Hooten, Ph.D.
Since 2012, Anderson, a 30-year-old native of Houston, has worked on GameWisp with three other co-founders: CTO Eli Hooten, COO Aaron Middleton and CMO Andrew Wynans. Its team numbers seven full-timers, including three developers.
Earlier at Vanderbilt University School of Engineering (VUSE), Anderson earned his Master's in Computer Science, and was a research assistant in VUSE's Institute for Software Integrated Systems (ISIS).
Hooten earned his doctorate and his master's in VUSE's Computer Science and Electrical Engineering departments, respectively. He was also a research assistant in VUSE's Human-Machine Teaming Laboratory. Anderson and Hooten were "classmates and project partners through grad school," the CEO said today.
The co-founders began their open-beta in mid-2013. In the course of participating in TechStars in 2014, GameWisp became a Delaware company. It was the first company enrolled in TechStars that involved Vanderbilt University School of Engineering alumni, according to earlier media coverage.
Anderson stressed that while, naturally, he'd like for the Gaming sector to grow significantly in Tennessee, and he has yet to secure any Angel or Institutional money in Tennessee, he has nonetheless received a lot of assistance, locally.
He cited guidance from executives with TechStars, as well as from Nashville Capital Network and Clayton Associates, plus numerous talented individuals, including Shawn Glinter, an entrepreneur and frequent mentor.
GameWisp has begun shaping a meaningful product roadmap; and, Anderson said he is preparing to establish a formal advisory board.
With Cooley LLP attorneys as his counsel, Anderson has personally led funding efforts. GameWisp banks with Silicon Valley Bank, the parent of which, SVB Financial Group, also offers private equity, investment banking, securities and other services, according to its website.
He said GameWisp's most significant competitor is probably Patreon. People deliberating between those two offerings and others often discuss pro's and con's on Reddit and other fora.
Crunchbase says Patreon has completed a $30MM Series B raise, bringing total capital-in to more than $47MM. Notably, one of Patreon's investors is former Y-Combinator Partner Garry Tan.
Crunchbase also reports Tan has invested in two Chattanooga firms, Bellhops and Ambition, part of Tan's portfolio of more than 50 Angel bets.

Asked to contrast GameWisp and Patreon, Anderson said, "GameWisp is purely focused on the Gaming vertical, and as such has some very important advantages over Patreon for online gaming celebrities, because Patreon is focused on serving all sorts of creative people and endeavors.
"For instance," he continued, "we integrate with many of the essential tools that gamers already use when interfacing with Twitch and with YouTube, which Patreon does not do. Second, we provide unique, tailored, back-end tools for fulfilling and automating reward delivery so that our customers can track and manage all the perks they give out to their paying fans. Finally, we are a subscription-based service, where Patreon is a donation-style service. This allows us to position the site differently to our customers who are looking for a more business-oriented, money-making service, as opposed to a service positioned to help them 'raise support'" from users who are free not to pay.
"Our strategy in general, not just for Patreon, is a continued focus on the gaming live-streaming vertical in order to create tools and experiences that uniquely match the use cases of the over 2 million live streamers, and their 200 million fans a month on Twitch and YouTube Gaming," Anderson concluded.
Though GameWisp has no plans to acquire other technologies, Anderson said the company will continue to scout for opportunities to integrate or otherwise partner with small companies that have attractive interactive or engagement tools. VNC
.
---