VANDERBILT University, acting through program co-leads Owen Graduate School of Management (OGSM) and its School of Engineering (VUSE), has entered a partnership with NYC-based Trilogy Education Services to offer "The Vanderbilt Coding Boot Camp," beginning in January 2019.
Although no formal announcement has yet been made about the new product, Skip Culbertson, executive director of Owen GSM's executive education department, confirmed for Venture Nashville that promotion of the non-degree, certificate-bearing program will begin within the next 60 days, with the first cohort of individual enrollees to be enrolled by 1Q 2019.
Culbertson said VUSE will "provide guidance and leadership on curriculum design/delivery, ongoing quality monitoring, and faculty selection among other duties while the OGSM will coordinate the commercial aspects of the enterprise. The initial classes will be hosted by VUSE."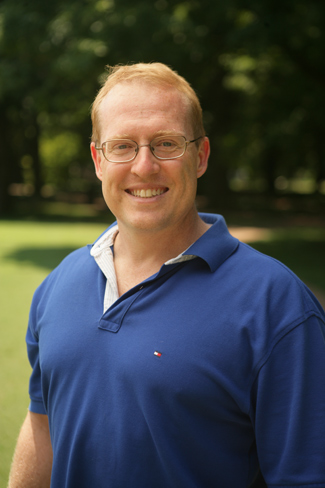 Doug Schmidt
The VUSE faculty member who is leading this effort for VUSE is Doug Schmidt PhD, who is also co-director of Vanderbilt's recently launched Data Science Institute; and, the University's associate provost for research, development and technologies. Schmidt is Cornelius Vanderbilt Chair and professor of computer engineering and computer science, within VU's Institute for Software Integrated Services (ISIS).
Initially, the flagship coding program will be delivered entirely on campus, but it is likely to move to online delivery within a year. The charge for the course is $10,995 per individual enrollee.
The program's web presence has not yet been set-live and no details regarding the curriculum have been released. Culbertson said some scholarship support may be available for some applicants. Trilogy's business model includes sharing fees generated with the company's partnering universities. General info via Trilogy here.
The new program will at first be marketed "B2C," targeting individuals who need to acquire or strengthen coding skills, said Culbertson.
Delivery of Vanderbilt Coding Boot Camp offerings to cohorts created entirely within sponsoring corporate organizations may follow, said Culbertson.
Only domestic U.S. enrollment in the program is planned. Culbertson confirmed there have been conversations about potential cross-border offerings, none is currently planned.
Future additional certificate program offerings are likely to focus on analytics and cybersecurity fields.
Culbertson said campus officials had long considered how new online products and other offerings could serve Nashville market and beyond, while simultaneously increasing the reach of the Vanderbilt brand and generating executive education revenue.
Trilogy approached Vanderbilt about introducing technology offerings similar to those Trilogy delivers through contractual partnership arrangements with several dozen universities the their extension units, including Washington University, UCLA, Pennsylvania, Georgia Tech, Columbia, Case Western, UC-Berkeley and others, said Culbertson, whose earlier career included more than 20 years with Chevron in human resources roles.
Skip Culbertson
Culbertson said factors involved in validating the concept included rampant demand for tech talent locally and nationally; the experience of major universities that have partnered with Trilogy; and, such considerations as the fact that technology skills are in need of continual refreshing throughout a tech career.
Early-on, local thought-leaders were approached about the concept, Culbertson added.
Yesterday, Nashville Technology Council CEO Brian Moyer told VNC, "While the greater Nashville area's tech industry is experiencing record growth, we also see increased demand for high-paying tech jobs. More providers of quality education means more opportunity for Middle Tennessee to develop our own workforce and further propel our success."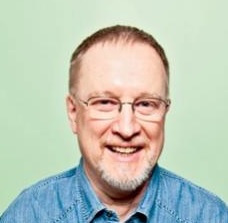 John Wark
VNC Nashville asked nonprofit Nashville Software School (NSS) Founder and President John Wark about the program.
Wark said that until VNC's call he had heard no details about Vanderbilt's rumored entry into nontraditional software-education.
Regarding market demand, Wark said that while demand for tech talent is certainly high, specific skills sought by employers vary considerably over time, thus the NSS continually "throttles" its specific offerings accordingly. He said NSS is also preparing to implement a "fairly ambitious strategic plan covering new programs and ways to support technical professionals throughout their career, not just when they're launching their careers."
VNC has not yet been able to compare Vanderbilt Boot Camp and NSS fees, cohort duration, curricula, etc. NSS has multiple course offerings.
Wark noted former providers such as Iron Yard had abandoned the Nashville market after a brief run here and that company's acquisition by a strategic player. Major corporates have entered the field, but have often struggled to perfect a profitable model, as reported here.
Instructors in the new Vanderbilt Coding Boot Camp will be practitioners in the Software field, rather than members of the Vanderbilt faculty.
Trilogy recruits and places on its payroll instructors for the program with each of its educational partners, while VU retains its rights to accept or disapprove would-be instructors.
Culbertson said Owen GSM is currently prepared to support "a few cohorts per year," and will add resources as warranted. He said post-launch he expects to spend roughly a tenth of his time on the related matters. Among others, the program is supported by OGSM Marketing Director Kate Paradis.
VU Engineering & Science Bldg
In keeping with Vanderbilt's rigorous protocols for such things, a cluster of Vanderbilt faculty and administrators from the VU Administration and from the VU School of Engineering and other units are collaborating to ensure the quality of the Vanderbilt-Trilogy program, governance of usage of the Vanderbilt University brand and other matters, said Culbertson, who reports to Owen GSM Dean Eric Johnson PhD.
Earlier this year, VU School of Engineering Dean Philippe Fauchet announced that in 2019 it will offer two graduate degrees via Engineering@Vanderbilt online, via the 2UGrad division of Lanham, Md.-based 2U Inc. (NASDAQ:TWOU, market cap $4.9BN). 2U had gone through a Series D raise prior to its 2014 IPO.
Those degrees are a master of science in computer science and a master of engineering in engineering management.
Also in partnership with 2U, Peabody College at Vanderbilt offers online its master of education (M.Ed.) in human development counseling with a specialization in school counseling, as well as an Online Ed.D. in leadership and learning in organizations. VNC

. last edited 1704 hrs 29 Aug. 2018 to expand description of VUSE role in the program.-Ed.
---