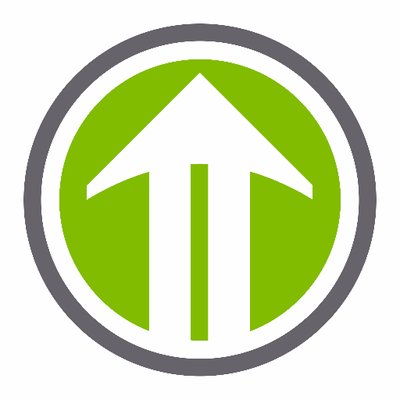 THE Williamson County entrepreneurship center in downtown Franklin is rapidly coming off the drawingboard.
And, with a go-live date just over the horizon, the WillCo EC's organizers are now welcoming interest from candidates for membership in its new entrepreneurship advisory board.
Among qualifications for joining the advisory body are deep entrepreneurial experience and both "desire and willingness" to collaborate with others in a very committal way, said Matt Largen, who is president and CEO of the new center's backers, the Williamson County Chamber of Commerce and Williamson Inc. Economic Development.
Largen added that he'll personally field inquiries from candidates for the advisory board.
It'll take real commitment to help the Chamber, its EC or "idea center" and their allies achieve their strategic goals, which Largen said include:
• Promote Williamson County as a top location for entrepreneurs to start a business
• Position Williamson Cty as best place for entrepreneurs to develop their business
• Retain successful startups in Williamson County
• Identify startup potentials and assist with growth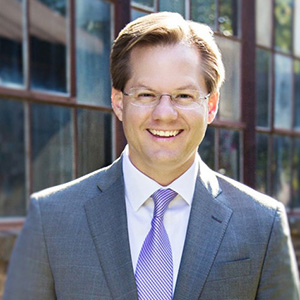 Matt Largen
Largen's team is also preparing a request for a bit of grant funding for the project from the state's Placemaker Entrepreneurship Fund, which is administered by the Tennessee Department of Economic and Community Development (ECD), Largen said. Updated 29 March 2019: Williamson Inc. received a $40K grant from ECD Placemaker program.
Whatever it's ultimately called, the WillCo EC will be housed in a 4,100 sq.ft. building on a 7-acre downtown Franklin campus recently acquired by the Heritage Foundation of Williamson County from Belmont University. Belmont had owned the property briefly as a result of its acquisition of the former O'More College of Design, which called the land home.
The Heritage Foundation announced yesterday that the overall campus will henceforth be known as Franklin Grove Estate & Gardens.
VNC interviews with Largen and others have suggested that the WillCo EC is likely to begin its services with emphasis on helping established businesses achieve greater scale, thereby spurring economic development that will eventually be reflected in jobs created and commercial real estate occupied.
Several interviews with Largen in the past year or so suggest that the WillCo EC at the Grove is likely to begin as an office suite for expansion-minded startups, but move quickly to a sort of networked incubator, leveraging resources throughout Middle Tennessee -- in a march that seems likely to achieve critical mass, rather quickly.
There could be formal public updates of progress on this front during Williamson Inc.'s annual events in April, July and November. Follow events here.
Though Largen's plans do not seem to target an exclusively tech-focused constituency, Williamson County is quite a seedbed for software, AI/Data, HealthIT, and tech-enabled businesses of all kinds.
The county is home to the likes of Cybera, Digital Reasoning Systems, PlanView's LeanKit, Video Gaming Technologies (VGT), Wipro Gallagher, Cisco, and Aptera Software.
Williamson County-based companies have also enjoyed successful strategic exits, including M*Modal (3M), LeanKit (PlanView), Passport Health Communications (Experian), AIM Healthcare (Ingenix, UnitedHealth), Edgenet (Gladson), PureSafety (UL), and others.
Largen told Venture Nashville he expects to have the center's first tenants and possible programming in-place by the end of September.
Current plans allow for nine business tenants with dedicated (not "co-working") space in the 9-room EC building, which has most often been known since its circa-1901 construction as the Fleming-Farrah Building.
Largen has previously indicated interest in exploring the entrepreneurial services model of such organizations as Tech Alpharetta, situated north of Atlanta. More on that in this VNC story.
During a February VNC interview with Largen at the new EC's quarters, the CEO emphasized that in preparing for launch "it is incumbent on us to reach out to every community to make sure we're as inclusive as possible."
He also underscored that in standing-up the WillCo EC he recognizes that he and his staff "are not the experts on entrepreneurship."
Thus, from the outset WillCo EC has emphasized it will rely on its advisory board and will collaborate, rather than compete with such regional players as Columbia State Community College, the Nashville Entrepreneurship Center, the Greater Nashville Technology Council, Nashville Software School, and Nashville Capital Network.
Thus far, those announced partnerships seem to represent mostly an open door for extension of the partners' existing services to WillCo EC constituents. However, Largen said that Nashville Software School had gifted the center with some good used office furniture.
In a presentation earlier this year, Largen also said the entrepreneur center effort will also be advised by his organization's Committee of Economic Development Investors and by current and former members of the Williamson, Inc. board of directors.
The Williamson Chamber website also maintains a list of entrepreneurial allies and resources here.
Largen said one formal advisory relationship might be established to secure intellectual property legal counsel for participating startups.
Some EC functions may be held ad hoc in other facilities on the campus, or in the Heritage Foundation-owned Franklin Theater on the city's Main Street, a 10-minute walk or 2-minute car ride from the campus.
Largen said the WillCo EC could also partner with such Franklin businesses as E-spaces, which recently established a Franklin coworking center.
Largen's plans do not hinge upon a capital raise, in that launching the WillCo EC is built into the strategic plans of the twin organizations that he leads, he explained.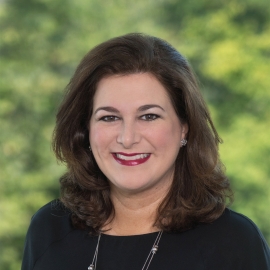 Bari Beasley
Heritage Foundation CEO Bari Beasley told VNC in December that the Foundation's current capital campaign targets $20MM. Last month, the Foundation said it had raised $6MM to support closing its purchase of the former O'More.
Beasley noted that the Franklin Theater seats 300 persons and the "conservatory" facility that the foundation has in mind for the campus would also accommodate 300 persons for special occasions.
Asked to clarify current branding of the new center, Largen said that although it has sometimes been referred to as an "Idea Center," in his view that is a working title for what will, regardless of its ultimate branding, serve as a entrepreneurial front door for the community.
Largen said the brand and website for the new center are in-the-works.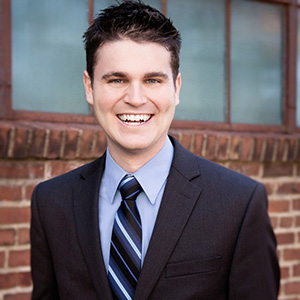 Nick Biniker
Among staff assisting Largen is Nick Biniker, whose Williamson Inc. portfolio includes work in both economic and talent development.
It's worth noting that Largen, et al, have many other things on their plates. For instance, check out their recent post regarding their statehouse legislative agenda.
As widely chronicled, Williamson County is home not only home to Gov. Bill Lee (R), but also to some very key state legislators of GOP persuasion, including Speaker of the House Glen Casada (Franklin), Senate Majority Leader Jack Johnson (Franklin), Rep. Sam Whitson (Franklin) and Representative Brandon Ogles (Franklin).
The campus lies inside the 16-square-block Franklin Historic District. VNC
. last edited 1417 29 March 2019
---