CHRIS HEFLEY, co-founder and former CEO of Franklin-based LeanKit, retains his stake in that company, but recently became chief revenue officer of startup Retrium, the Maryland-based creator of software that facilitates Agile software development retrospectives.
LeanKit is well known in Nashville tech circles as the vintage-2009 startup in Franklin that produced a visual project delivery tool for teams devoted to Lean continuous-improvement techniques, and which has thus far raised a cumulative $25MM in outside capital.
An important element in LeanKit lore is the fact that within that capital total was more than $10MM that was raised from Angels who by mid-2015 totaled 109, with some of those from the NueCura Partners group.
Chris Hefley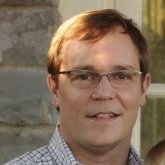 Tim Mulron
LeanKit is now operated by co-CEOs Tim Mulron and Jon Terry, with a headcount Hefley put at north of 150. They've been backed since 2015 by VC Insight Venture Partners (New York).
Hefley credited Mulron as his "right-hand man and mentor," and the fellow who, among other things, managed capital raises and the company's 2015 acquisition of Firefly Logic.
In fact, Hefley said one reason he's with Retrium is that he wanted to do for another company what he'd learned alongside Mulron to do for LeanKit. Earlier LeanKit coverage here.
He explained that while he had stepped away from LeanKit's day-to-day operations in 2015, it wasn't until a couple months ago that he went "all-in" on Retrium.
A few weeks after Hefley joined Retrium this April, the startup announced it had raised $1MM Seed from a total 10 Angels, in a move reminiscent of the LeanKit playbook.
One of those Angels, Bob King, who retired after long tenure with The World Bank (IBRD-IDA), was quoted at the time of the Seed news as saying, in part, "It's an interesting paradox to think about an IT team using sticky notes and white boards to discuss how they can work better together and improve the quality of their work."
In addition to the aforementioned paradox, there may also be some kharma involved with Hefley's new gig.
Hefley told VNC that when he started LeanKit eight years ago, he was "a developer who didn't like sales people and didn't really understand that part of the business" -- who didn't need to change his mindset while the company was relying on "zero-touch" retail sales.
Fortunately, said Hefley, he becamse aware of that resistance "pretty early" and set about transforming LeanKit into an enterprise sales-oriented company.
David Horowitz
Now, as chief revenue officer in two-year-old Retrium, he's part of the team pushing the Retrium sales effort deeper into enterprise bluewater.
Hefley, 41, now reports to Retrium Co-Founder and CEO David Horowitz, 32, who's based in Silver Spring, Md., in the D.C. area. Horowitz co-founded Retrium with CTO Ryan Detweiler, also of the D.C. area.
The company's 8 FTE all work remotely, serving more than 100 Retrium customers.
The retrospective process for developers involves a series of all-hands team post mortems at successive iterations of software-in-development, with performance assessment, remedies and next-step ideas generated in the furtherance of continual improvement in the development process. Retrospective sessions are increasingly supported by coaches, retrospective tech tools and other resources.
Retrium offers support for multiple retrospective facilitation techniques, including Lean Coffee™, 4Ls, Start Stop Continue, Mad Sad Glad, and What Went Well? What Didn't Go Well? Details here. Demo here.
In announcing the Seed raise, Horowitz said, in part, "Borne out of my experience as an agile coach, Retrium provides a platform that enables teams to inspect and adapt their practices in an effort to become more effective, while proactively safeguarding against groupthink, disengagement of team members and other potentially damaging dynamics that occur in many meetings. That's the purpose of Retrium - to provide a technologically relevant solution that encourages equal, anonymous contributions from the entire team to continuously improve performance."
Asked whether advocates of retrospectives meet resistance, Hefley said:
"Good question, as it's a point that not everyone in the agile space wants to admit, but, yes, there is resistance to the use of retrospectives and even a deflection away from using them if teams don't find them beneficial, effective, or, even, possible. I've even heard of agile coaches telling teams to stop doing retrospectives because they were so unproductive. The implications of this are fairly significant, too, since 'inspect and adapt' is a fundamental part of the agile manifesto. So, can a team truly be agile if they aren't regularly holding retrospectives for whatever reason? We believe the answer to that is a clear 'no'. And that's one of our goals at Retrium -- to bring better retrospectives to all teams, with a keen eye on the teams that otherwise may go without retrospectives due to common challenges, including being distributed."
Asked about his CRO duties, Hefley said, "Our target customers are large enterprises that are practicing Agile, or undergoing an Agile transformation. Retrium [believes it] is the only enterprise-ready tool in the space so far, but competitors are starting to appear. As CRO, my job is to oversee the growth of Retrium's capabilities to market and sell to enterprise customers. They had already landed their first 6-figure enterprise deal before I joined the team, so early traction is very encouraging. I also intend to develop a strong partnership program with Agile coaches and consultants around the world."
He noted that his day is filled with pipeline management, enterprise account-based marketing, working with sales staff, developing a partner sales channel, collateral development and related functions.
Hefley earned his bachelor's in computer science in 1999 at Middle Tennessee State University. His Linkedin is here.
He, his wife and their daughter live in Franklin. VNC
.
---