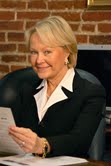 Katie Gambill is Managing General Partner and Co-founder of Council Capital, founded in Nashville in 2000. Previously, she was President of SunTrust Equitable Securities and its predecessor, Equitable Securities, prior to its sale to SunTrust. She is a Chartered Financial Analyst and earned her degree in economics at Vanderbilt University.
By Katie H. Gambill
IDEA: Tennessee's growth companies need both leadership bandwidth and capital
The Tennessee business community has a good track record in fostering potentially high-growth startups.

At the same time, it is in the state's interest to focus on the challenges facing companies that reach the $2 million revenue milestone, on their way to scaling to $10 million and beyond. This is another make-or-break point in the corporate life-cycle.
Surviving a startup's early days means that management next runs the growth gauntlet. Companies at this stage are typically beyond concept risk, have proven market demand for their offerings, have revenues of $2 million to $50 million, and now face the execution risks associated with rapid growth.
Even in the best of companies, management's experience, skill-set or sheer bandwidth may be severely tested by the ever-present need to focus simultaneously on basic performance, while grappling with building a comprehensive sales and marketing platform, strengthening board governance and charting imperative strategic direction.
Growth companies have a real leg-up when they partner with institutional investors that have the capital resources, as well as the deep operating and general management experience that a young company needs to have on-tap. Council Capital's CEO Council includes executives who are making investments in our funds. These proven business leaders have expertise in healthcare, technology, financial services, retail and other sectors. They work alongside portfolio-company CEO's, serving when appropriate as board chairs and-or directors. They regularly open-up their personal networks of potential new clients and partners for individual portfolio companies, while providing strategic input that can avert miscues or lost opportunities. Partly because of the contributions of our CEO Council members, Council Capital II's first four investments, which have been held an average 18 months, have increased their revenue run-rate by 3.5x since the fund's initial investment.
Council Capital's capacity to support promising growth companies has grown substantially in recent years, and we are eager to partner with promising companies to accelerate performance, growth and profit.
However, not every company is prepared for growth-capital investment.
We have in the Nashville region an extraordinarily robust entrepreneurial network that supports seed- and startup ventures. In contrast, resources for later-stage companies are less visible. What might be done in our region to help early-growth companies prepare to seek capital? Here are two clear possibilities:
► Local institutions, associations and companies with expertise might collaborate to raise awareness of the need for growth companies to have feedback on such fundamentals as operating-unit profitability, business models and financial plans and planning processes.
► Those same partners might create opportunities to provide growth-company management teams the help they need in narrowing-down not only their best sources of funding, but also their best partners for growth acceleration. ♦
Contact Katie H. Gambill: kgambill@councilcapital.com
______________
Proposed contributions for IDEAS are welcomed and should be directed to Milt Capps, Editor & Publisher, via milt@venturenashville.com Thanks.