UPDATING our June 19, 2019 story: US EDA announced July 23 that the Tennessee proposals tagged below as WIN did indeed win the grants they sought. State and Federal funding together total more than $3MM. Read the descriptions of the winning proposals below.-Editor
__________________
SIX very prominent Tennessee nonprofit actors have just heard whether or not they, individually, will be awarded federal matching grants via the 2019 round of the U.S. Department of Commerce's Economic Development Administration regional innovation strategies programs, known as the i6 Innovation Grants program and the Seed Fund Support program.
Scroll down or click to jump to each proposal:
A year ago, in 2018, four independently developed i6 Challenge proposals were submitted by Tennesseans, with none ultimately winning a grant, as reported by VNC here. (Though not represented in the current round, a Vanderbilt University representative of last year's Proof of Concept proposal from VU and its allies tells us they plan to submit another POC proposal in the 2020 i6 cycle, if the program is funded.)
Track record: According to EDA records online, in 2016 the University of Tennessee Health Science Center won an i6 Challenge Grant (for a proof-of-concept, POC, partnership); and, in 2014, the now-defunct Tech2020 accelerator in Oak Ridge won a seed fund grant. That seems to be it.
We note also that while this year and last a lot of thought clearly has gone into creating a total 10 proposals for improving commercialization, innovation, capital and entrepreneurship in Tennessee, thus far we are not aware of any explicit efforts to gain State support for funding any of these specific initiatives outright.
As in 2018, today's VNC story is based on our review of copies of Tennessee-based proposals in the 2019 Regional Innovation round. Copies of the half-dozen proposals were provided to VNC by EDA staff, timely and in their entirety, in response to a Freedom of Information Act (FoIA) request, as they did last year. LaunchTN provided most of the content of its own 2019 proposal, in response to our FoIA request here at the state level.
The summaries below are very "high level" and do not, for example, list all the endorsements and partnerships that each grant applicant has garnered in preparing their applications, nor are the full scope and metrics of these proposed fully described. Rest assured, EDA requires of applicants' rigorous attention to projections of concrete economic gains that are to be produced from each expenditure under each grant.

Proposals for 2019 were submitted in April by Tennesseans seeking to accelerate a range of venture-, entrepreneurship and economic-development programs. Here are the six: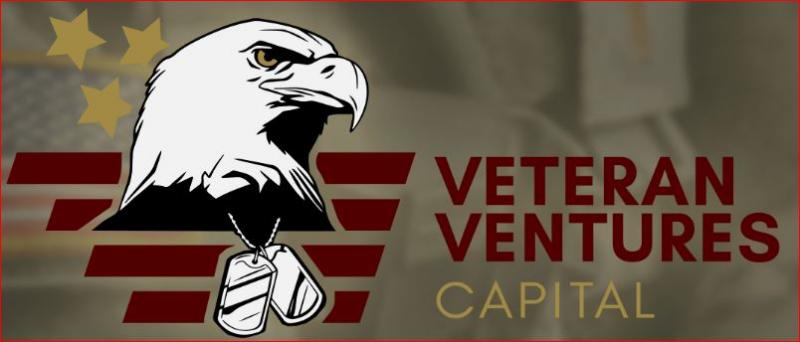 KNOXVILLE-based Angel Capital Group (ACG) and its nonprofit affiliate, the Appalachian Investors Alliance (AIA, fka RAIN Source) have allied with Bunker Labs, Veteran Ventures and others to launch "Operation Expanding Entrepreneurship," to support military veterans in startups and other businesses. Their Seed Fund Support (SFS) application asserts that Tennessee is ranked 6th in the nation for its estimated 60,000 veteran-owned businesses and a total veteran population of 500K veterans. To help launch Veteran Ventures Veteran Fund I, the group seeks a total of nearly $620K, including $300K via this year's EDA Seed Fund Support program. Eric Dobson PhD is president of Appalachian Investors Alliance and CEO of ACG. Derren Burrell is president of Veteran Ventures. They aim at supporting veterans with advisor access, capital and entrepreneurial networks in a 13-state Appalachian region, anchored in Tennessee. The organizers said in their grant application in April that Fund I had then received "soft-circle" commitments of $500K toward their $5MM goal. They said then that they were close to compiling their first list of tech-sector priorities for investment; and, they were near completion in forming their investment and commercial-advisory board. The proposal was submitted by Dobson, in his capacity with AIA. They also plan to convene a Veteran Investor Forum in 2020. Veteran Fund I would help start 15 new businesses over the first three years of its operation, helping to produce 100 jobs and private follow-on capital projected at a minimum $15MM.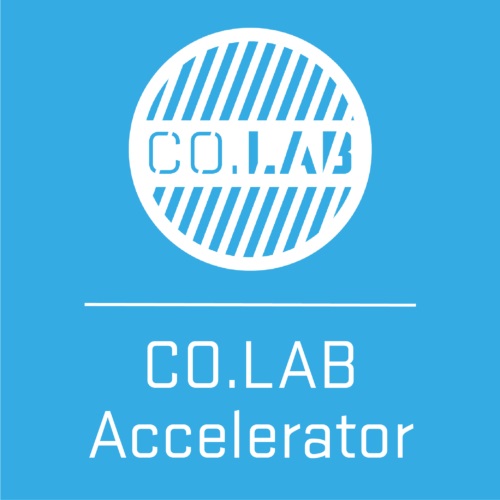 CHATTANOOGA-based nonprofit Company Lab, led by CEO Marcus Shaw, has filed for EDA i6 support for its program dubbed, "Smart Cities Accelerator Leading Entrepreneurship through Urban Partnerships" or SCALE UP. Smart Cities supporters seek roughly $1.3MM total to support their efforts, including the $650,081 they asking of EDA. In 2018, a similar Chattanooga Smart Cities-linked proposal failed to win i6 Challenge funding for a proposal submitted via the University of Tennessee at Chattanooga. This year's proposal says, in part, "The proposed SCALE UP project will harness university innovation engines and entrepreneurship support for organizations to drive economic growth in Chattanooga's Smart City Cluster: Health, Mobility, and Energy (HME). Promising academic research is yielding proof-of-concepts for technology and tech-driven services that could revolutionize this growing cluster; however, researchers rarely pursue commercialization. Additionally, promising HME ventures locally and nationally are not taking advantage of Chattanooga's testbed infrastructure that could take their innovations to the next level. We will address these gaps through awareness and recruitment campaigns targeting student researchers and HME ventures, case management services that connect students and entrepreneurs to the appropriate commercialization and new venture creation resources, and more intentional pairing of HME ventures to high quality talent. The project will be led by CO.LAB in close collaboration with the University of Tennessee at Chattanooga (UTC) through the Center for Urban Informatics and Progress and the Center for Innovation and Entrepreneurship, and the Chattanooga Smart Community Collaborative (comprised of seven public and private stakeholders), which provides structure, resources, and direction to ensure the growth of the HME Cluster. Over three years the SCALE UP project expects to support 15 ventures in our HME cluster, adding 60 jobs and attracting $2M in capital funding."
KINGSPORT-based nonprofit Eastman Foundation has proposed the "Overmountain NeTN - Innovation Development and Entrepreneurial Acceleration" initiative, asking nearly $744K in federal dollars, to go alongside about $1.6MM the applicant would provide. The program would, among other things, knit-together the Greater Tri-Cities entrepreneurial and commercialization ecosystem, thereby increasing "utilization of these resources and convert more ideas and concepts into commercially viable enterprises and domestically-produced, innovative products." The Tri-Cities region includes eight counties in Northeast Tennessee, four border counties in Virginia, and seven border counties in North Carolina. The program would also mitigate outmigration ("brain drain") from the region, which has increased as the indigenous coal industry has declined. Among the plan's 20 or more components are raising awareness and engagement in entrepreneurship, innovation, research and development; increasing access to mentors and coaches; inducting talented professionals onto the team; and, increasing numbers of related educational offerings in middle and high-school grades, colleges and universities; hosting regional conferences and other events; establishing a regional innovative entrepreneurship advisory council; engaging local governments and institutions in addressing the needs of entrepreneurs and innovators; convene investors and conduct startup demonstration sessions; ensure availability of state-of-the-art lab and workspaces; and help lead a "renewed movement toward regionalism that supports partnerships in cutting-edge advanced manufacturing and research while ensuring all available resources and supports are effectively promoted to a broad, regional audience." Key Foundation allies in all this include East Tennessee State Univerity and its Innovation Lab; The Kingsport Office of Small Business Development & Entrepreneurship (KOSBE); and, Northeast State Community College. The program's outcomes metrics are numerous and specific, including increased outside capital investment, reduced reliance on owner-funding, increased sales, participation in program courses and events, and many other factors.
WINNER MEMPHIS-BASED nonprofit Aglaunch Initiative, led by Executive Director Pete Nelson, applied via the i6 Challenge window for $750K, which would augment $750K committed from internal, State government and other sources, to accelerate development of its "Farm-Centric Commercial Validation Program for AgTech Startups," which directly affects the Delta Agricultural Innovation Cluster, which includes Tennessee, Arkansas, Missouri, Kentucky and Mississippi. EDA provided VNC their entire proposal here. Nelson's proposal says requested funding will help expand "AgLaunch365 programming and adding capacity within the AgLaunch Farmer Network. The Delta Ag Cluster is a Tennessee-based multi-state, multi-institution initiative that focuses on creating a platform to commercialize technologies in agriculture and facilitate farmers' transitions into next generation agricultural opportunities, stimulate job creation in at-risk rural and urban communities, and create a more profitable system to support AgTech investors and startups. The Cluster is an informal consortium managed by AgLaunch, a nonprofit operating in partnership with Tennessee Department of Agriculture. AgLaunch and partners collectively form a network of early-adopter farmers incentivized to provide proof-of-concept and commercial validation support to AgTech startups. The proposed i6 Challenge project will add programming capacity to the AgLaunch365 accelerator and expand capabilities of the existing farmer-led incubator model in two key ways: First, by expanding proof of concept capabilities at the 'Digital Acre' project in partnership with Agricenter International; and, second, by building a 'Data Commons' encompassing many acres, soil types, and production practices to improve cost and efficiency of commercial validation for AgTech startups. The validation project is expected to bring higher startup success rates and greater farm adoption of new technologies. Among numerous project outcomes described in Nelson's document: "AgLaunch will support at least 15 additional AgTech teams through the AgLaunch365 program that moves teams of entrepreneurs from customer discovery (ideation) to getting field ready (prototyping) to field trials (commercial validation)." The program's AgLaunch365 component provides Customer Discovery Assistance, Cultivator Mentor Network, Farmer Match Event, Field Trial Support, plus the Digital Acre and Digital Commons components. EDA abstract on the Aglaunch win here.
WINNER MEMPHIS-based 501c3 nonprofit Vibrant Tennessee Inc., which operates EPIcenter accelerators and is led by CEO Leslie Smith, seeks a $289,500 EDA Seed Fund Support grant for building "Memphis Region Capital Capacity", or MRCC. EDA provided VNC their full proposal, here. The "cluster grants" request would augment a projected $295K in matching funds and services committed for the program by EPIcenter. The MRCC project wraps around two Memphis-based pools of de-risked capital (a $5MM Formation Fund and a $20MM-$30MM Co-Investment Fund, both already formed and projected to reach scale operations by 2022. The proposal notes that Innova Memphis, represented by Jan Bouten, is to be Fund Manager, with attorneys of Baker Donelson providing related legal counsel. StarCo, AgLaunch and others will serve as recruitment partners. The proposal notes at one point, "Launching these two Funds constitutes Epicenter's highest corporate priority." It also explains that "MRCC will invest in startup companies in the Greater Memphis MSA that align with the industrial strengths of Food and Agriculture, Medical Device, Transportation Distribution Logistics, and Emerging Technology." The MRCC expects to make its initial investments in the first 5 years, after which only follow-on investments will be made. The expected term of the MRCC is 10-12 years. Epicenter will raise a similar fund every five years, deploying approximately $6M per year once each reaches steady-state." The document notes that an investment committee has been formed, comprised of Meg Crosby, principal of People Cap Advisors; Ed Dobbs, president of Dobbs Management Service; Andrew Seamons, managing partner of Pittco Capital Partners and chief investment officer for Pittco Management; Frank Smith, former hedge fund manager, current local entrepreneur and philanthropist; Floyd Tyler, president, founder and CIO of Preserver Partners; and, David Waddell, president, CEO and chief investment strategist of Waddell & Associates. The i6 SFS proposal says that in addition to direct fund management, "Epicenter will use venture capital partners and industry leaders to recruit innovative companies along Memphis' regional industry clusters (Food and Agriculture, Emerging Tech, Medical Device, and Transportation, Distribution and Logistics). MRCC also emphasizes keeping high-growth companies in the Memphis economy, with some priority placed on ensuring access to talent, customers, and capital. The initiative also directly or indirectly helps ignite and-or accelerate Vibrant Memphis initiatives, some of which are: EPIcenter Virtual Hub; a Venture Fellows Program; Entrepreneur-in-Residence Program; Mentor and coaches support; Corporate engagement program; capital development (emphasis on angel investing, microloan funds, as precursors to later years' capital stack additions, including venture capital and lending programs); University Student Accelerator; Youth entrepreneurship; Memphis and rural community-based programs; college-age internship program; entrepreneurial workshops and events; Incubation and Acceleration to support EPIcenter partners (e.g., Start Co., Memphis Bioworks, Emerge incubator, and EPIcenter accelerators and incubators, et al); startup portfolio promotion; coworking and maker space network; Memphis in May special event and other components. EDA abstract July 23 on the win here.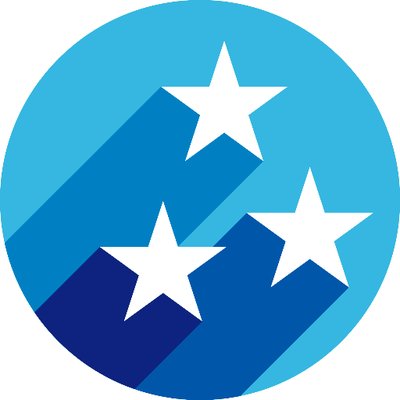 WINNER NASHVILLE-based Launch Tennessee -- officially, Tennessee Technology Development Corporation (TTDC) -- has filed for an i6 Challenge Grant award of $500K, while projecting $300K of State funds and $270K of other funds as matching contributions for its proposed "Mentor Networks 2.0" program. EDA provided VNC their full proposal right here. EDA LaunchTN's CEO is Margaret Dolan. The proposal is designed to "expand and enhance a statewide mentoring program core to our success since 2012. Building on proven strategies and deepening already fruitful partnerships with educational and research institutions and industry leaders, Mentor Networks 2.0 will guide startups via customized curricula and programming focusing on the Life Science, Energy, Automotive and Agriculture sectors -- particularly in our underserved rural regions." The Life Science and Energy networks are already operational and serve startups that are commercializing technologies. LaunchTN mentoring programs have licensed and customized San Diego CONNECT's Springboard mentoring curriculum. Its mentoring programs reflect the fact that "Industry partners and mentors need stronger data tracking, reporting and analysis capabilities, stakeholder engagement opportunities, and additional bandwidth to support more startups. Startups need more peer interaction and new forms of supplemental support for post-graduation -- resources specific to companies commercializing research into the marketplace," notes the proposal. At another point, LaunchTN notes that "With i6 grant funding, we will customize our Salesforce architecture to create greater efficiencies, capabilities and, as a result, a stronger set of data on which to base future resource deployment decisions by a wide range of stakeholders. The product could potentially be packaged for use outside of Tennessee." i6 funding would also support alumni mentoring, stakeholder engagement and integration of custom content for mentees and graduates, via integration with LaunchTN's existing LabShare (state network of lab facilities and equipment), LEAP market-access initiative, and access to content within its learning management system (LMS). Among partners singled-out in the narrative are Tennessee Advanced Energy Business Council, Oak Ridge National Laboratory Innovation Crossroads, and TennSMART consortium focused on Tennessee opportunities to help accelerate development and deployment of intelligent mobility innovations. EDA abstract on the LaunchTN win here. VNC
. last edited 23 July 2019 1650 hrs
---
Related Articles