Updated: Cicayda told VNC in August 2013 that its headcount was then 35.-Ed.
GREEN HILLS-based Roe Frazer aims to raise $2MM in capital for Cicayda, an e-discovery-related startup targeting law-sector professionals.
Frazer declined to provide details of the business model; but, he explained that his Cicayda play is related to the electronic discovery reference model (EDRM) movement, which seeks to improvement management, storage and presentation of litigation-related data.
Cicayda is likely to use proceeds of its A-round to hire a trio of techies, and projects hiring up to 15 mostly Java-savvy pro's during the 12 to 15 months, said Frazer. A B-round isn't likely to be considered for a couple of years, he told VNC.
The "law" thread has run consistently through earlier ventures led by the soon-53-year-old entrepreneur: Frazer previously created Digome, a Nashville-based interactive/social-media firm. Though not exclusively focused on the legal sector, Digome recently launched its Barrister application, which helps lawyers brand their firms and manage content.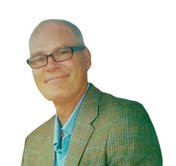 Roe Frazer
Frazer is likely to move entirely from Digome to Cicayda by mid-2013, at which point Digome may need a new lead executive, he said. Meanwhile, Cicayda is likely to drawn on Digome talent, including the skills of its creative director, Tim Roach, he added.
Cicayda is not a just-off-the-napkin startup, Frazer noted, given that it builds on his years of law-sector and technology experience, and is able to leverage Digome resources. Four-year-old Digome has eight full-timers and is "very profitable," said Frazer.
Roe's earlier venture, evidence-management entry Caselogistix, was acquired in 2007 by Anacomp and sold in 2010 to Thomson Reuters. Anacomp subsequently shed non-core assets and declared it was focusing entirely on e-litigation opportunities, with Caselogistix then at its core. (A much-touted 2009 Gartner report on e-discovery market potential is here.)
Frazer's April 26 SEC filing for the Cicayda LLC raise showed $1MM committed, at that point. His co-investors include Jack Tyrrell, best known as managing partner of Richland Ventures' remaining active funds; and, Jason Cox, who was most recently with Data Intelligence Group and was founding partner and chief software architect in Caselogistix, alongside Frazer.
The Cicayda team also includes Technology Director Brice Burgess, who also does business through a sole proprietorship known as iCEBERG Smart Computer Solutions, according to his Linkedin.
Roe was reared in rural West Kentucky, but born in Clarksville, Tenn. He earned his J.D. at Cumberland School of Law, Samford University in Birmingham, and earned a B.A. in politics at Wake Forest University (1982). Roe relocated Caselogistix to Nashville from Jackson, Miss., in 2006.
To dispell any suspense: "Cicayda" is the re-spelling of "cicada" that was needed to secure a useful Internet domain name. That ploy became necessary, Roe explained, after he and his co-founder reached into their minds for a brand, and flashed-back to the cyclical emergence of Nashville-area cicadas.
The most recent cicada round had become top-o'-mind partly because of a hoax then-circulating about Vanderbilt University scientists supposedly offering to pay a bounty for any Blue-Eyed cicadas that might be discovered.
Roe says Cicayda may use "Blue Cicayda" in some of its promotions, (presumably hinting at how hard cicadas-in-the-wild are to find without e-tools). VNC