Updated 5:49pm: Stuart McWhorter's earlier response to our query was apparently overlooked in our queue and has been added, below.-Ed.
THE Nashville Entrepreneur Center (EC) has confirmed its exit from the ranks of Healthcare startup accelerators, telling Venture Nashville it's found a better path "to support even more healthcare entrepreneurs, create the best possible experience for advisors and to better align with the market's needs."
EC CEO Michael Brody-Waite also said in a statement provided VNC on Thursday, "Our conversations in recent months with entrepreneurs, advisors, investors and industry leaders have helped us better understand how we can best meet their needs and has resulted in an evolved set of programming that we will be unveiling soon."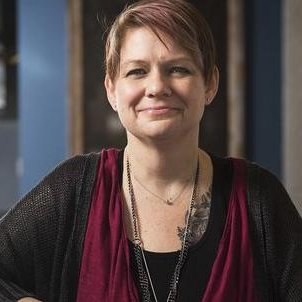 Heather McBee
EC VP-Ops
Heather McBee, the EC's VP-Operations, said Thursday "the EC's healthcare programming continues to run under the Project Healthcare brand," adding that EC management is "working through details..."
Heretofore, the EC has described its 14-week Healthcare accelerator on its website as "the capstone" of its Project Healthcare program.
Just a year ago, then-EC CEO Stuart McWhorter spoke optimistically about prospects for the healthcare accelerator, even while planning a zero-based review and absorbing news of long-time partner Jumpstart Foundry's exit from the traditional accelerator model its CEO criticized, all of which elicited a range of local commentary in favor of accelerators at the time, which VNC reported here. (It should be noted that it was just six months ago that VNC reported that Ingram Content Group, allied with the EC, had idled its 1440 publishing accelerator.)
This time 'round, last week we asked former EC CEO McWhorter, Tod Fetherling, Michael Burcham and Vic Gatto for their thoughts.
Their responses appear in turn, below.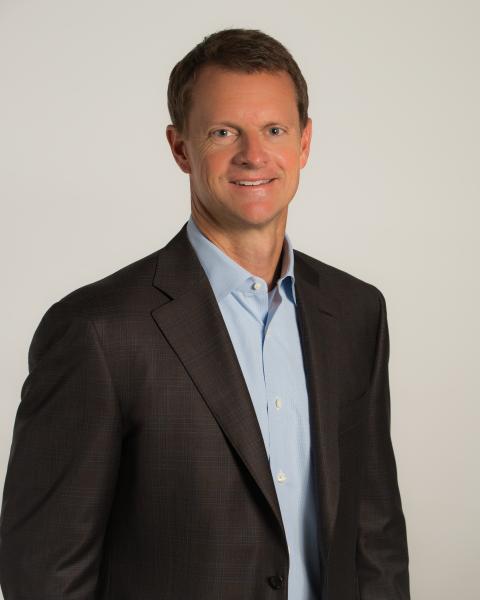 Stuart McWhorter
[McWhorter's response added 5:49pm] Clayton Associates Co-founder and Chairman Stuart McWhorter responsed emphatically: "I am not just ok with it - I am very excited about it and believe it is the right decision to pivot. Because Nashville is Nashville with respect to the depth of resources, entrepreneurs and investors are less interested in accelerating the risk and the unknown of a new/early stage business and more interested in maturing the marketplace. Maturation is a learning process that takes place over time and the EC and Nashville are both uniquely positioned to do that. The program will be focused on preparing and educating solution (healthcare) companies to more effectively engage area health providers in their desire for innovative solutions that meet their needs. It is a smart, collaborative and outcome driven process that ultimately will create value for both the entrepreneur, investor and the healthcare provider. I also believe this approach will greatly enhance sponsor and partner participation going forward," he said.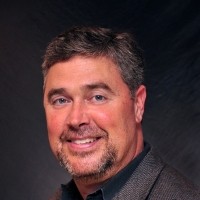 Tod Fetherling
Fetherling, the founder/CEO of Perception Health and a former CEO of the Nashville Technology Council, was also quickly to-the-point.
"Without a doubt, Nashville needs a Healthcare Accelerator. In particular, we need a sustainable HIT Accelerator where we excel and to lead the nation/world," said Fetherling.
Fetherling also said he suspects the EC's accelerator exit "opens the door for the TN-HIMSS, Launch Tennessee or the Nashville Health Care Council. Maybe Williamson County leading the initiative would make sense," he mused, adding that his own startup commitment precludes his becoming deeply involved in such an undertaking. TNHiMSS is the state chapter of the national Healthcare Information Management Systems Society. Williamson County Chamber CEO Matt Largen has not yet responded to a request for comment.
Michael Burcham
We asked the EC's founding CEO and still EC Board Member Michael Burcham, now founder/CEO of NarusHealth, for his views on the demise of the EC's healthcare accelerator. His response follows, essentially verbatim.
"Personally, I'm a fan of the accelerator program -- but, they're complicated to operate and execute. It requires capital, deep expertise, business model knowledge, and a follow-on funding source of capital that wants to invest in new ideas. I enjoyed personally running these programs during my tenure. But I also understand the reason for the shift now...

"...There are 3 realities of structured accelerator programs: First, they are quite costly to operate. Next, they require extensive leadership expertise (a committed person who has scaled companies to be the day-to-day business-model coach and guide of these startups). That level of commitment for a 14- to 15- week period is hard to [obtain]. Finally, a successful accelerator program requires an active, engaged angel investment community.

"Given these realities, our market has shifted a bit.

"To point one: When we started the EC in 2010 - there were only really 2 programs -- the EC and Jumpstart Foundry. We partnered together to deliver a great accelerator (and have had some nice wins out of our work together). Today, there's over a dozen co-working and startups spaces, all competing for the opportunity to help startups. That's wonderful for our city, but dilutes the concentration of talent. That also dilutes the concentration of capital to invest in accelerators.

"To point two: During my tenure, I was the [sole] faculty two to three days each week for our accelerator. It took massive hours -- but the startups were our product. Our initial charter was to screen ideas, find those with the greatest opportunity and get them ready to become investment worthy. Early wins like Stratasan, NextGxDx and Inquicker are all examples of that model.
"The mission of the EC has shifted now to: Community. Navigation. Mentorship. Programs. This is good news in the sense it provides greater access to their programming, it helps people navigate through all their opportunities in Nashville, and it democratizes the access to having your idea heard and participating in programming. I suspect, with this shift, the labor required to run a structured accelerator, compounded with the challenges of raising the capital for the operating costs had something to do with that decision.

"To point three: We launched the EC and Jumpstart Foundry at the time the TNInvestco program was launched. That activity created a surge of interest in early investing, so there was a real opportunity to bring highly qualified young concepts to the investment community for consideration. While there are a number of new angel investors who emerged during that time that remain active; those funds are no longer activity investing in young ideas and many ended up investing in later stage businesses.

"I believe there is a space for an Accelerator run in partnership with a corporation who wishes to use the accelerator model as part of an innovation strategy and promoting innovative thinking inside their organization. That model works well inside a number of large entities throughout the country. It's likely more of a question as to whether our largest corporations in Nashville want to embrace this model of innovative thinking or not.
"The formula to run a great accelerator that actually produces value: Success = Great Entrepreneur (done it) + Teaching/Coaching Skill + Knowledge of Business Models + Knowledge of Industry + Willingness to Commit the Time + Capital + Early Adopter Customer Partners," concluded Burcham.
Burcham also expressed confidence in the EC's alternative Sprint and Grow entrepreneurship programs for startup and more advanced companies.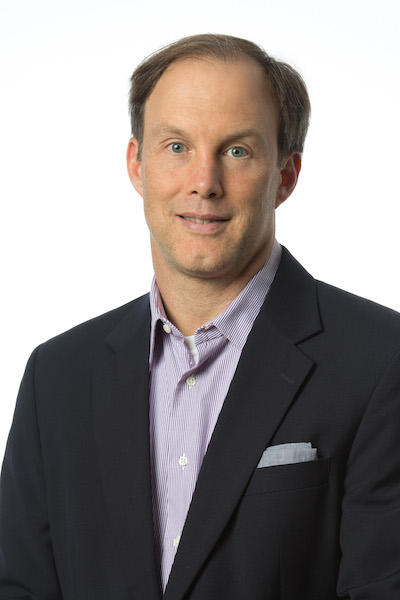 Vic Gatto
VIC GATTO, chairman and CEO of Jumpstart Foundry and also a member of the board of the EC, also spoke March 2 with VNC on the matter.
Gatto said that as a board member he knew the accelerator was about to end, asserting, "I'm in favor of where the EC is going. They're going to really focus on coaching, helping and assisting entrepreneurs at different stages..."
Gatto explained that he doesn't consider it essential for Nashville to have a traditional healthcare accelerator, and he definitely views the model as "too limiting" to be profitable.
However, he said he does believe the existence of such an accelerator would be a "good thing for the ecosystem," mainly in that it would help refine raw entrepreneurial talent that could migrate onto the teams of promising companies.
Gatto said that in his experience, not all but too many of the teams that enter traditional accelerators have too much to learn in an intense timeframe, and generally don't set the stage for lower returns than via other models.
Returns are typically far over the horizon, when an entrepreneur enters an accelerator with no prior experience in writing a strong business plan, executing a business model canvass, or knowing how to pitch investors, he continued.
Nonetheless, Gatto said that if a nonprofit such as one of the local universities started a traditional healthcare accelerator, "I'd be very much in favor of that."
He noted that a consortium of other nonprofits, e.g., the Nashville Health Care Council, the Nashville Technology Council and other associations might play a similar role, using their aggregate leverage to win support and adoption of new offerings.
As previously reported by VNC, the Brookings Institution nearly seven months ago unveiled a challenge to Nashville to seize the perishable opportunity Nashville and a dozen other cities enjoy to be a tier-one leader in the nation's healthcare information technology innovation and interoperability.
Metro Government, the Nashville Area Chamber of Commerce, Nashville Health Care Council and Nashville Technology Council are among organizations wrestling with a response to the Brookings Challenge.
No word from those groups as to whether last week's rumor that Nashville's prized tech company, Change Healthcare, is considering a headquarters relocation to the Atlanta area has affected their view of priorities and strategy.
However, with respect to the EC's ending its healthcare accelerator -- a smaller deal than Change: Healthcare leaving, to be sure -- a representative of those groups responded to VNC questions, thusly:
Q: How, if at all, do you see the ending of the EC's accelerator affecting Nashville's response to the Brooking HealthIT leadership challenge?

"The Nashville Chamber, the Nashville Technology Council and the Nashville Health Care Council continue to collaborate to build the strategy for growing health care technology in the Nashville region. The EC will continue to be a vital participant in growing the HIT sector in the Nashville region."

Q: Will one or more of your groups encourage formation of a new HC accelerator?

"We support the EC and all efforts that serve as resources, funders and connectors for health care entrepreneurs in our community. Just as the rate of innovation is changing, so are the needs and demands of startups. We will continue to advocate for forming the right programs for the right needs of our entrepreneurs, whether that is an accelerator or another model."
This story will be updated, as warranted. VNC
.
---