Updated 5 Feb 2019: Sic transit: NBJ reports Rover sold to Texas-based Community Impact.
THE FIRST iteration of Rover hyperlocal media has been unveiled in affluent Green Hills-Belle Meade by American Hometown Publishing (AHP).
AHP CEO Brad Dennison told Venture Nashville that the new offering is but the first volley in a campaign aimed at saturating the Greater Nashville market with media customized to each town or community targeted within the region.
Dennison confirmed that not only has Rover's inaugural digital presence gone live, but a Rover print product is also being mailed this week to households in affluent neighborhoods in 37215 and 37205 zipcodes.
Asked where Rover might next spring-up, Dennison said, "We've been doing deep market research in towns all around Nashville, understanding each market and meeting with officials in key places. There's overwhelming interest and support in bringing Rover to market and we have aspirations to saturate Middle Tennessee with our suite of hyperlocal products. As of now, we're focused on a successful Green Hills launch and plan to make decisions about Rover's next location soon."
Nine months ago, Nashville-based private-equity firm West End Holdings (WEH) announced its acquisition of AHP, which had been formed in 2003. For an update on other AHP acquisitions and its backstory, see our earlier coverage here.
Rover spans print and digital hyperlocal content products. AHP's parallel Hometown Digital Solutions unit offers a suite of digital marketing services for advertisers.
The Rover corporate promotional page explains that Rover content is "for those who [struggle to find credible information elsewhere] about property taxes, where to eat, how to navigate widespread construction, how to support local business and how to get involved in your community."
For now, Rover targets mostly homeowners in Green Hills, Forest Hills and Belle Meade, according to its online advertising kit. Its first print edition is being mailed this week to 21,000 households in those neighborhoods.
Asked what complementary services Rover might offer, the CEO said the company plans gradually "to bolt-on new products and services to help boost" advertisers' visibility in communities they serve.
Rover is but the latest ripple in the local media landscape.
For example, The Tennessean, which has itself gone through a series of layoffs in recent years, recently reported that locally based Nashville Scene, NashvillePost and nFocus magazine, all owned by Southcomm, are believed likely to sell to New York-based CapStack Partners.
CapStack is a specialized banking firm with units that are focused mainly on commercial and multifamily real estate investment opportunities, according to its website.
By targeting Green Hills, AHP is entering a community-newspaper zone that has long been the province of GCA Publishing Co.
GCA was formed in 1989 by the late Gary Cunningham, who prior to that spent many years as an advertising executive with The Tennessean. His son, Anthony Cunningham, is now publisher. GCA publishes a dozen newspaper and magazine titles. GCA site here.
Apart from communities within Metro Nashville/Davidson County, prized markets in Middle Tennessee include Williamson County, where incumbent community media groups include Home Page Media Group (including Franklin Home Page), CMD Media Group (including Williamson Herald) and BIGR Media (including Williamson Source).
[Note: Venture Nashville and Home Page Media Group collaborate on some news coverage for HPMG's new BusinessWilliamson.com.-Editor]
Dennison declined to comment with any specificity regarding further targets in and around Nashville, or nationwide.
Instead, he emphasized that AHP "bought two companies in North Carolina in [Q42017] and we continue to pursue other M&A opportunities. In terms of startups, we're laser-focused on Nashville right now."
Nonetheless, Rover's apparent preference for upscale consumer segments and its goal of establishing a broad, saturating footprint seem to signal that the company plans early roll-outs in other upscale markets in the Nashville metropolitan region.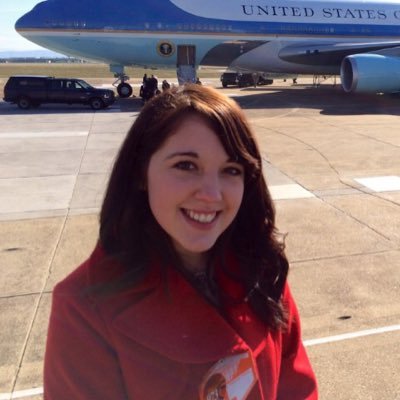 Dylan Aycock
Staff dedicated to Rover Green Hills currently include Mary Ella Hazelwood, sales; Dylan Aycock, news and information content; and, Brian Goins, design.
Dennison, who is himself based in the Chicago area, told VNC that AHP Chief Operating Officer Clarissa Williams recently relocated from Memphis to the Nashville area. Dennison's LinkedIn is here.
AHP Chief Strategy Officer David Arkin continues to operate from Austin, handling prooduct development and marketing, and supporting the company's mergers and acquisitions effort, according to his Linkedin.
A number of the AHP management team previously served with Gatehouse Media (NASDAQ:NEWM) or with The Tennessean (Gannett, NYSE:GCI) or related media, according to their LinkedIn profiles. This afternoon, both Gannett and Gatehouse have market caps in the vicinity of $1BN.
Lyle Beasley
West End Co-founder and Managing Partner Lyle Beasley is chairman of the AHP Board of Directors. The WEH site is here.
In February 2017, Beasley's West End co-founder, Bob Rolfe, began what Rolfe has described as a "sabbatical" from WEH, in order to serve as Gov. Bill Haslam's commissioner for economic and community development.
Prior to that, Rolfe and Beasley had simultaneously served, respectively, as CEO and president of Franklin-based Medical Reimbursements of America (MRA), which sold in early 2017 to Boston-based Riverside Partners, on undisclosed terms. VNC


. last edited 0657 hrs 1 May 2018
---