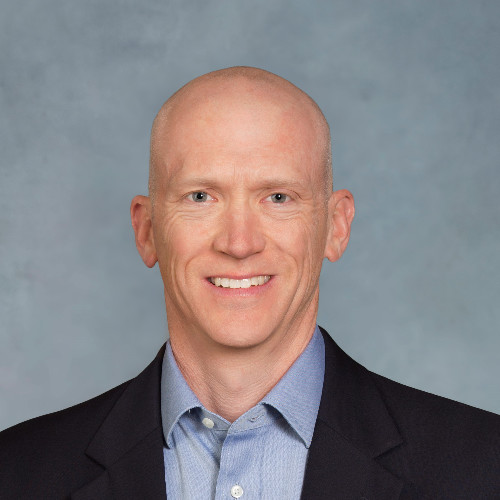 THE little-noticed changing of the guard at Amplion Clinical Communications earlier this year promoted its former CTO, Lee Clark, to president and CEO, succeeding Frank Grant, who left in January.
Clark said the company has 42 FTE, 18 of whom are techies, and serves about 70 healthcare sites in 16 to 20 states. He said existing business and "developing deals" are spread across about 30 of the Fifty States, with established pipelines currently in most U.S. regions, except the southwest.
Amplion says that its Care Assurance platform supports clinical workflow optimization and includes Nurse call; alarm management; alerts; and, monitoring.
Clark, 48, said analytics is also key element among Amplion offerings and the company is working to expand its long-standing competitive edge in that aspect of its full-stack offerings.
He also said the company would be working this month to beta test additional products and functions.
Asked whether Amplion might seek to raise private capital, Clark said owners and management have indeed discussed that option, because of the enormity of the healthcare services marketplace and the technological and market advantages they believe the company enjoys. He said regulatory and related requirements discourage most tech companies from attempting to build a platform competitive with Amplion's.
Amplion's chairman remains Marty Jackson, Clark confirmed. According to information online, Jackson is also EVP and CFO of Select Medical Holdings (NYSE:SEM, $2BN marketcap), a Mechanicsburg, Pa.-based company, which at one point was believed to hold a stake in Amplion, as reported by VNC in 2015.
Select Medical Holdings Corporation, through its subsidiary, Select Medical Corporation, operates critical illness recovery hospitals, rehabilitation hospitals, outpatient rehabilitation clinics, and occupational health centers in the United States.
SEM reports it operates through four segments: Critical Illness Recovery Hospital, Rehabilitation Hospital, Outpatient Rehabilitation, and Concentra. In a 2018 press release, Select Medical Holdings explained that Concentra Group Holdings LLC was formed by Select Medical Corporation, a wholly-owned subsidiary; Welsh Carson Anderson & Stowe XII LP, and other minority equity holders, including Cressey & Company. Cressey maintains a Nashville presence.
Asked about Select's ownership, Clark said only that Amplion remains privately held. He also said he not currently foresee a strategic exit.
Select Medical's website says the holding company company is "one of the largest providers of post-acute care, operating 97 critical illness recovery hospitals in 28 states, 27 rehabilitation hospitals in 11 states and 1,684 outpatient rehabilitation clinics in 37 states and the District of Columbia.
The website continues: "Select Medical's joint venture subsidiary Concentra operates 525 occupational health centers in 41 states. Concentra also provides contract services at employer worksites and Department of Veterans Affairs community-based outpatient clinics.
"At March 31, 2019, Select Medical had operations in 47 states and the District of Columbia.
Prior to adopting the Amplion brand, the company had long operated as Dalcon Clinical Communications, under the leadership of David Condra, who had founded the Dalcon predecessor business in 1987. Condra retains shares in Amplion, but has no personal involvement with it, sources confirmed.
Now retired, Condra earlier served six years as the founding president of the Nashville Technology Council.
VNC understands that since leaving Amplion, Grant has devoted most of his energies toward helping wife Louise Gilchrest Grant expand the real estate investment business they co-founded in 2015.
With no reference to Grant's departure, the company on April 1 posted a note about Clark's appointment as CEO on its website and issued a brief press release via Nashville Technology Council.
Asked about outside advisors, Clark said the company relies on attorneys with Nelson Mullins; accountants and advisors with Inflammo; and, bankers with Reliant.
Regarding competitors, Clark cited Rauland Borg (a division of AMETEK INC., Mt. Prospect, Ill., which also serves the Education vertical); and, CriticalAlert (Jacksonville). CriticalAlert has in recent weeks been promoting its Aperum analytics engine. VNC
Clark said he is a native 8th generation Tennessean and lives with his wife and two daughters in Green Hills. VNC

. last edited 2108 12 June 2019
---