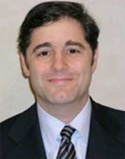 President-Elect Barack Obama has nominated another venture-capitalist for a key government post: this time, it's the Federal Communications Commission.

With Tennessean Deborah Tate's FCC term having expired, state interest groups are not likely to enjoy such ready access to an FCC commissioner.

Rock Creek Ventures Co-founder Julius Genachowski, 46, now awaits confirmation, as does Maine VC Karen Mills. Obama previously nominated Mills to head the Small Business Administration.

Regarding both FCC and SBA, some observers have reported a need to "rebrand" the agencies, possibly restoring SBA to Cabinet status and rebuilding bridges with some constituencies.

Genachowski's name surfacing has spurred new discussion of increasing U.S. standards for broadband speed, Net Neutrality, media indecency oversight, and, among other things, rural communities' access to Internet infrastructure.
Genachowski was the Obama presidential campaign's technology advisor, as well as a former Obama classmate at Harvard Law School.
Rock Creek has a portfolio bubbling with technology and social-media plays, among them LaunchBox Digital, an incubator that provides technnology entrepreneurs funding, mentoring and infrastructure to help bring ideas to market.
Earlier, he was chief of business operations for acquisitions-hungry InterActiveCorp (IAC), where he served eight years; and, he was chief counsel to former FCC Chairman Reed Hundt. He has been a special advisor, also, to General Atlantic, a VC firm.
Genachowski's nomination has drawn strong positive responses from such media-reform groups as Free Press and Public Knowledge, which believe the FCC under current Chairman Kevin Martin has not given sufficient priority to their agendas.
He has served on the boards of directors or advisors of such companies as Web.com, Ticketmaster, The Motley Fool, Beliefnet, Truveo, and Rapt. He also helped create the New Resource Bank, reportedly the first U.S. commercial "green bank."
Genachowski clerked under U.S. Supreme Court Justices David Souter and William J. Brennan (since retired), as well as clerking under Chief Judge Abner Mikva of the U.S. Court of Appeals for the D.C. Circuit (1991-1992).
The nominee served three years on the staff of the special Congressional committee investigating the Iran-Contra Affair, among other Capitol Hill posts. In addition to his Harvard JD, he earned his bachelor's at Columbia College.

He reportedly also serves on the board of Common Sense Media, and has served as an advisor to Environmental Entrepreneurs. ♦