'BUSINESS IS GOOD!', the branding campaign recently launched by the Nashville Area Chamber of Commerce, is expected to help the association double its membership to more than 4,000 by June 30.
Chamber spokesperson Alex Hughes told VNC yesterday that Chamber research staff determined that no more than 7 percent of the roughly 40,000 eligible businesses — or, roughly 2,036 businesses — in the 10-county region were members of the Chamber. Ergo: 93 percent of the market remains to be sold.
To achieve that end, said Hughes, the Chamber realizes it must convey to businesses of every size and stripe the value inherent in Chamber membership and Chamber initiatives. Awareness of the Chamber and its services is spottier than might have been imagined, Hughes acknowledged.
Said Hughes, too few locals have top-o'-mind the message-points the Chamber has begun to push, anew, including: 168 business relocations to Nashville in the past five years; and, in 2011 alone, the fact that $2 billion-plus in capital was invested and more than 8,600 jobs were created here, according to Chamber reckoning.
The 10-county economy is sizeable: The region has 1.77 million residents, according to Chamber research staff, with more than 35 percent of the area's residents living in Davidson County. Davidson hosts nearly 37 percent of the region's 846,000 jobs, according to VNC analysis of Chamber data. While the lion's share of the region's income in aggregate dollars is held by Davidson County at $27.6 billion annually, Williamson County's category-leading $53,392 annual per capita income is nearly 23 per cent higher than that of Davidson.
Armed with fresh understanding of its low penetration of the regional market, the Chamber on Feb. 1 launched a five-month advertising campaign. Phase One, ending June 30, is budgeted at $130,000, the Chamber recently said.
The effort relies mainly on outdoor media and a mix of grassroots, social media, publicity and other tactics to build awareness and acceptance of the Chamber's claims of leadership in addressing economic development, talent development and other goals, fulfillment of which, the logic goes, benefits every community in the region.
The awareness portion of the campaign is merely the bow wave of a large, sustained push to convey the Chamber's value proposition to prospective members, while reinforcing loyalty among current members, Hughes explained.
New members will be paying dues on a new Chamber scale, which Hughes said today has been finalized and the rates are here. The new rates range for membership categories from $500 to $10,000 per year, with membership at an additional premium level subject to negotiations, as described on the Chamber site. The revised membership scale will represent the first increase in new-member dues in eight years, Hughes added.
Existing members who renew in the near term will keep their current dues for an as-yet unannounced interim, but those members' dues will eventually escalate, after nearly a decade of status-quo charges.
An anchoring message within the campaign is Forbes magazine's designation of Nashville as the No. 3 Boomtown in America in 2011, just behind 1&2 Austin and Raleigh. (As-of mid-afternoon yesterday, the Nashville page of the Forbes ranking had been tweeted slightly more often than the Austin or Raleigh pages.-Ed.)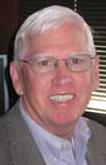 Allen Hovious
Ahead of the campaign, Deloitte studied the situation and put forward a development strategy that was subsequently translated into a marketing and public communications campaign designed with the guidance of Allen Hovious, an LBMC partner who specializes in strategic planning and marketing planning for clients and employers that have included Jack Daniel Distillery, BMI, Sara Lee Foods and Diners Club International.
The Chamber campaign is being executed by Chamber staff, with outside support of Mike Delevante's Delevante Creative, Pam Daly of DK Brand Strategy and McNeely Pigott & Fox Public Relations (MP&F), represented by firm co-founder David Fox and VP Andrew Maraniss, according to Hughes.
In January, the Chamber announced its appointment of Dan Stevenson to the newly created post of chief growth officer. He was previously with TNA, the Nashville-based wrestling-promotion firm; and, with Radiate Sports Marketing and World Wresting Entertainment, according to the Chamber.
Hughes has not yet responded to VNC follow-up questions regarding the current or potential distribution of Chamber members among the 10 counties in its region; or, the mix of paid versus volunteer services the Chamber is receiving from outside organizations supporting the campaign. VNC