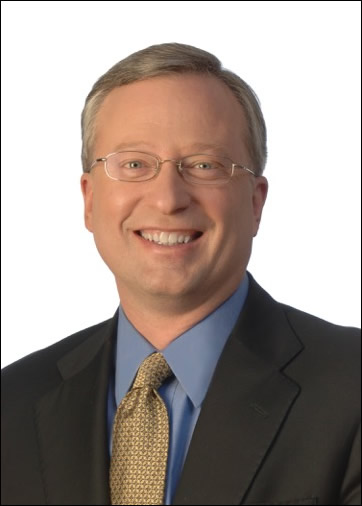 FRANKLIN's nonprofit BioTN Foundation has expanded its STEM-centric charter to encompass entrepreneurship, tech commercialization and biomedical business incubation, augmenting its original mission of K-12 and postsecondary education and workforce enhancement.
BioTN was founded in 2007 through the efforts of now-Chairman Emeritus Leslie Wisner-Lynch, DDS DMSc, and current Chairman Sam Lynch, DMSc, her husband. Eric Elmquist PhD, was recently named executive director of BioTN.
All three of them worked together at BioMimetic Therapeutics, the Cool Springs-based biotech company Sam Lynch led as founder and CEO, and which in 2013 completed its sale to Wright Medical in a transaction valued at $390MM. Lynch is also a former chairman of Life Science Tennessee, the Nashville-based trade association.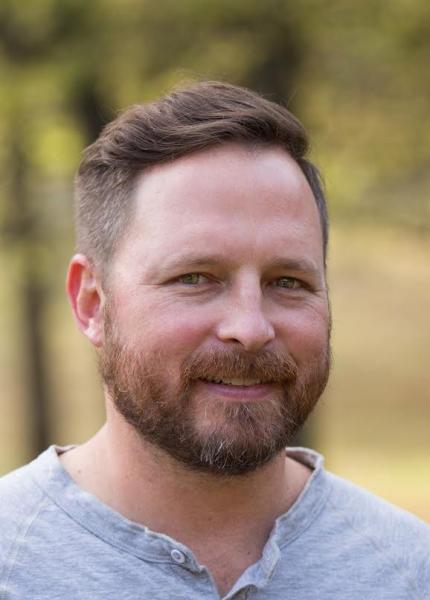 Eric Elmquist PhD
Sam Lynch told Venture Nashville that Elmquist is leading the foundation's effort to raise an initial $1MM over the next 12 months to help fund both creation of Phase One of a business incubator for lifescience and HealthIT ventures, and for continued support of STEM education initiatives, including the foundation's long-running support of STEM academies, including the STEM Prep Academy, a charter school the Lynches helped to create within Metro Nashville Public Schools in Davidson County. Sam Lynch background here.
Lynch said today the location of the prospective BioTN incubator has not been decided, but acknowledged that "one strong contender" among options is the Innovation Park campus, formerly known more narrowly as Cool Springs Life Science Center. Related story here.
Although the Nashville Entrepreneur Center's (EC) recent decision to end its formal healthcare accelerator was a "consideration" in BioTN's own planning, the EC's decision was not a driving factor in expanding BioTN's mission, said Lynch.
Indeed, both Lynches have long vigorously advocated for sharply increased efforts to develop the Middle Tennessee lifesciences sector, educational programs and workforce.
A BioTN factsheet asserts, in part: "Given the substantial medical research expertise and funding in Middle Tennessee the region has the opportunity to be a premier innovation hub in biosciences and health technology. There is currently however a lack of focus on enhancing entrepreneurship and advancing new technologies in the life sciences. No mechanism exists in Middle Tennessee to fully leverage the life sciences as a catalyst for improving the region's economic competitiveness. BioTN will also now fill this void and provide leadership to this initiative." A full BioTN press release is here; a fact sheet is here.
David Black, PhD
During a recent interview with Venture Nashville, David Black PhD, a member of the new BioTN board and the founder of Aegis Sciences Corp., echoed some of that theme, noting that Nashville remains more heavily oriented toward businesses involved in direct patient care, and lifesciences is not fully appreciated.
Black added that, consequently, "I think there's a big gap currently between opportunity and the ability to to take advantage of that opportunity," and overcoming that gap "always comes back to dollars" for infrastructure, talent and growth. Black said he thinks the BioTN initiative can be an important part of the solution. Both he and Lynch noted the importance of public-private partnerships in the mix.
Josh Brown, chairman of Life Science Tennessee and Pfizer's Nashville-based senior director of national legislative affairs, said in a BioTN-LSTN press release this morning, in part, that the trade association is "excited for BioTN to strengthen the life sciences in Tennessee."
News of the expanded charter for BioTN comes close on the heels of the announcement by another BioMimetic alumnus, Jim Monsor, regarding his launch of Relay Life Science, also supporting commercialization. Story here.
The BioTN board of directors includes, in addition to its chairman, executive director and chairman emeritus:
• Glenn Purdue, MBA- Treasurer, BioTN Foundation; Managing Partner, Kraft Analytics; Treasurer, Life Science Tennessee
• Neely Carlton, JD - Secretary, BioTN Foundation; Senior Counsel, Butler Snow; and, according to the Butler Snow site, Chair and Acting Executive Director of Mississippi Biotechnology Assoc.
• Justin Albright, MBA - Principal, Oakpoint Partners Real Estate (which is developing Innovation Park);
• David Black, PhD - Founder and former CEO, Aegis Sciences Corp (sold to PE Abry Partners, 2014);
• Larry Marnett, PhD - Dean of Basic Sciences, Vanderbilt University School of Medicine, Mary Geddes Stahlman Professor of Cancer Research, Director, Vanderbilt Institute of Chemical Biology.
• Shawn Glinter, MBA - Founder, Pendant Biosciences (nanomaterials), and prominent entrepreneurship and startup advisor with the EC, Belmont University and The Wond'ry Innovation Center at Vanderbilt University.
Elmquist is a co-founder with Glinter in Pendant Biosciences, and consults as Covalent Properties on tech commercialization, infrastructure, real estate, business development and related roles. He earned his PhD in Chemistry at Vanderbilt University. His Linkedin is here.
BioTN Foundation's focus has, since its inception, been the strengthening of K-12 and postsecondary education and related workforce development, expressly in fields involving Science, Technology, Engineering and Mathematics (STEM).
Following the BioMimetic transaction with Wright Medical, Sam Lynch formed Lynch Biologics, which is described as "a bio-therapeutics regenerative medicine company focused on improving dermal wound healing." He is founder, chairman and CEO.
Lynch Biologics identifies its primary focus as treatment of diabetic foot ulcers (DFUs).
BioTN's website has been taken down for redevelopment. VNC
.
---