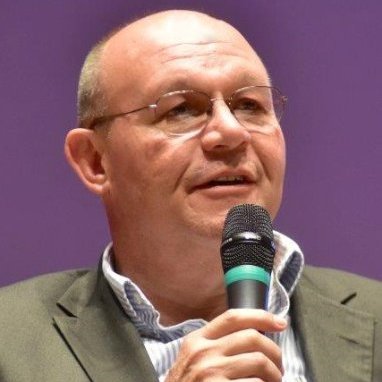 JEFF BROWN, president and executive director of The Biz Foundry in Cookeville, listed several big lessons he's learned during five years cultivating entrepreneurship in the Upper Cumberland region.
Among them is the fact that entrepreneur centers in more rural areas must "address people where they are," rather than try to force-fit them into template-driven programs for which they may be unprepared or which they simply don't need.
Brown also told Venture Nashville he's learned first-hand that "it's unbelievable" how much impact each additional top-notch advisor can bring to strengthening a community's entrepreneurial ecosystem.
The Biz Foundry operates year-round on about $300K, with two full-timers, a couple part-timers and a network of about 40 business advisors, software developers, accountants and other community supporters.
Since 2013, the organization has served 370 entrepreneurs or companies, conducted about 300 training or other events and has helped entrepreneurs create 68 new jobs, not including startups' founders.
Brown said the "eight or nine" startups it has directly supported have raised about $3.5MM in capital, collectively.
About $1MM of that amount was invested in Cookeville-based Franklin Fixtures, which is a retail display/fixture manufacturer started in 2015 by President Lisa Uhrik PhD and GM David Uhrik of Cookeville. Brown said Franklin Fixtures may become a consolidator of small U.S. manufacturing businesses.
In addition, startup SafeSurv is preparing to pursue a $1MM capital raise. See related story here.
The Biz Foundry places a premium on its relationship with Tennessee Technological University (TTU) and its president, Philip Oldham PhD, who joined TTU in 2012 after serving a provost at the University of Tennessee, Chattanooga.
In partnership with TTU, the Foundry helps run the annual TN Tech Eagle Works Innovation and Entrepreneurship Competition and the TTU I-Corps Lean Launchpad program.
"We work with the university every day," said Brown, adding that given TTU's role as the focus of intellectual capital in his region, the bond is strategically important. Brown graduated from TTU in 1984.
Brown said that "probably the most satisfying thing we've done" is running its proprietary TNCodeAcademy programs for roughly 3,500 high-school and middle-school youth. He said several of the Tennessee teen-agers who've gone through the program are pursuing startups. The core CodeAcademy program has also been adopted at some sites outside Tennessee, he confirmed.
The BizFoundry's budget includes an amount each year from Launch Tennessee that has ranged "between about $150,000 and $200,000" annually, said Brown, who noted that contract terms for FY18 are under consideration. Related LaunchTN budget coverage here.
Brown estimated that The Biz Foundry's efforts to expand the region's entrepreneurial ecosystem could be improved by increasing his organization's operating budget by $100K, to $400K annually, said Brown.
Cookeville Depot Museum
Photo: Brian Stansberry
Meanwhile, The Biz Foundry is preparing to relocate from its current perch on W. 7th Street adjoining the Tennessee Technological University campus, to slightly smaller, but more efficiently designed space a half-mile away on N. Cedar Ave.
The new address is not far from century-old Cookeville Depot facilities, in an area of concentrated medical centers and redeveloped office spaces, and it will accommodate a dedicated coworking space.
Brown, a 54-year-old serial entrepreneur, explained that in rural areas a traditional cohort-based startup accelerator is seldom the answer, because the startup candidates, advisors and other ingredients essential for such programs aren't available on-tap, as they usually are in metropolitan areas.
Thus, he explained, "We had to start from zero four years ago." A grassroots effort to build the rural ecosystem is required, running lifestyle-business programs, contests, events and other activities that, over time, help entrepreneurs with "high-growth" potential emerge.
Rural entrepreneurs may be somewhat isolated, may not have relationships with people they can trust as advisors and are often getting "bad advice" from friends and family.
"We even put event flyers in churches," Brown said in all seriousness, arcing-back to his theme that budding business founders have to be intercepted at any stage of development and wherever they hang out. "We have to do what we have to do," he added.
Moreover, he said, in rural areas "there's usually no such thing as any foundation" that is able and willing to underwrite program costs for groups like The Biz Foundary, which serves a 14-county region that's home to 370,000 people.
Brown noted that the state's remaining two rural entrepreneur centers -- The Biz Foundry and TheCo in Jackson -- don't generally have individual, family or foundation supporters "who can step in and sponsor programs for you," as is more often the case in the state's metro areas, particularly in Nashville, less than 80 miles away.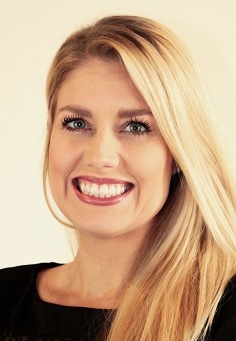 Alane Boyd
Brown board of directors is chaired by Ray Mays, a Crossville serial entrepreneur who is president of Eye Centers of Tennessee. Other BOD members are Secretary Matt Campagni, the CFO/COO with IT consultant Information Methods Inc. (IMI, New York State); Ravi Venkataraman, CEO of IVRTrain Inc.; Kent R. Moore JD BSE, a Cookeville patent/IP attorney; and, Alane Boyd, who is co-founder and VP of FanBase, a San Diego-based startup. She and her husband relocated to Cookeville from San Diego to be halfway between their extended families in Minnesota and Louisiana.
Brown and board member Venkataraman are 50/50 owners of Cookeville-based IVRTrain, a startup that creates custom virtual reality simulation training products for manufacturers in the automotive industry, said Brown, declining to identify for publication its current and prospective customers. Brown is IVRTrain's COO, according to his Linkedin profile.
Brown said his daughter, a former school teacher, has gotten the entrepreneurial bug and is developing a hearing-aid business in collaboration with Mays' Eye Centers of Tennessee.
The Biz Foundry benefits from talented people relocating: Brown cited the example of former Bay Area IP attorney Kevin Christopher now lives in Cookeville with his Cookeville-born wife, a daughter of Mid-TN real-estate investor and an early Internet Service Provider (Multipro) J.D. Park (now principally De Montbrun-Park Holdings).
The CEO said he is pulling together a formal outside advisory board for the Foundry, and has identified its likely chairperson.
LaunchTN regular annual funding ended some time ago for rural accelerators in Martin (Northwest Tennessee Entrepreneur Center), Kingsport (AccelNow) and Tullahoma (SMTEC, Southern Middle Tennessee Entrepreneur Centers). VNC understands that organizations in the regions served by those three entrepreneur centers may still apply for some forms of ad hoc LaunchTN support.
Prior to taking the helm of The Biz Foundry in 2013, Brown spent a year collaborating with Roane State Community College in a program dubbed "Upper Cumberland Success," which he described as having proved more academic than entrepreneurial.
Officially, The Biz Foundry is the Upper Cumberland Entrepreneurial Foundation; TheCo in Jackson is officially the Entrepreneur Development Center, Southwest Tennessee; and, Launch Tennessee is officially the Tennessee Technology Development Corporation, TTDC. VNC
.
---