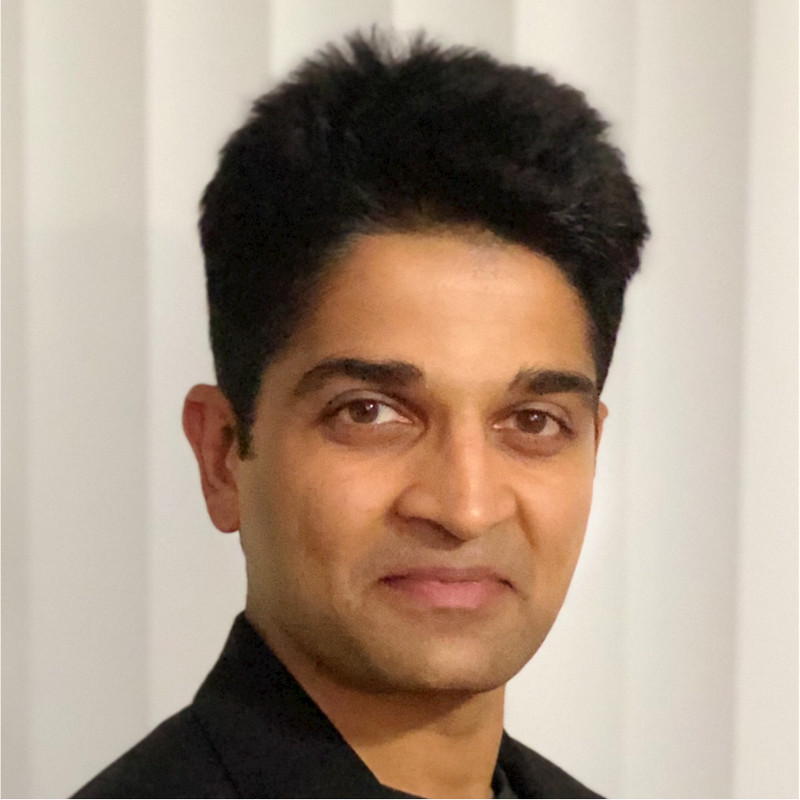 BELLE MEADE-based tech entrepreneur Sashank Purighalla has gained both initial business traction and professional recognition since his founding of BOS Framework two years ago.
In January this year, Nashville Technology Council named Purighalla its Innovator of the Year and named BOS Framework its Startup of the Year.
Now, the developmental software startup is in private beta with technology that its founder insists represents a long-overdue, potentially revolutionary force multiplier.
BOS (for "business operating systems") enables software engineers, development teams and individual developers to turn-up on cue the tech infrastructure and tools they need for rapid, secure application development and launch, the CEO explained in a series of interviews for this story.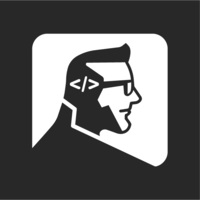 BOS Framework
The BOS Framework offering's full commercial entry is set for 1Q CY20. BOS Framework is now in private beta testing among outside users.
BOS Framework has passed the $1MM sales revenue runrate milestone, said Purighalla, who is the company's CEO and majority owner.
The company has 7 FTE team members in the Nashville area and about 28 other FTEs in the U.S. and India. The company's LinkedIn page affords a link to many of the BOS team.
Asked about capital requirements, the CEO confirmed the company is now considering a "Seed-plus" raise, using the SAFE funding instrument, with proceeds going mainly to fund market development.
Lowery Thomas
Meanwhile, the SaaS sales effort is led by Lowery Thomas, BOS's director of business development. As reported earlier by VNC, Thomas was previously Nashville lead for the Angel Investor Management (AIM) Group.
BOS Framework's growth push is targeting independent developers and development teams within Seed-stage companies and small or medium-sized businesses. The push will soon expand to reach larger enterprises, particularly corporates that might eventually become strategic partners, said the CEO.
By 2H 2020, BOS Framework is likely to be in conversations with investors for a priced Series A round, of magnitude yet to be determined. The A-round could be completed in early 2021, the CEO said.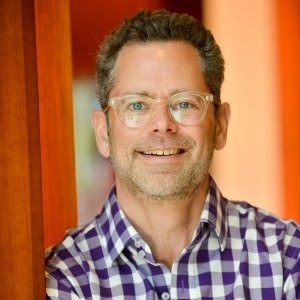 Andrew Goldner
A year ago, the company completed a $2MM Seed raise led by Nashville-based Andrew Goldner, a former attorney who is also a founding partner of Bay Area-based GrowthX Inc.
Purighalla said his cap table now has about 20 entries. Roughly half the $2MM Seed raise originated in the Nashville area, with other individual investors based in Dallas and elsewhere.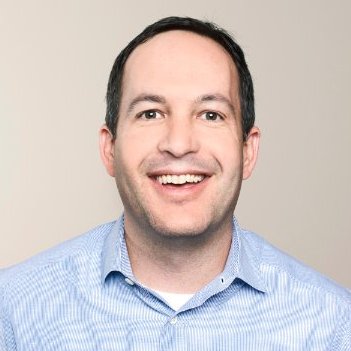 Clint Smith
Other BOS investors include Clint Smith, co-founder of Emma, the Nashville email marketing platform acquired in 2017 by Insight Venture Partners and integrated within the PE's CM Group holding; Wes Warrington (CEO of Resolve Diagnostics); and, Robert Grajewski (former leader of The Wond'ry innovation center at Vanderbilt University and now an SVP with Enexor BioEnergy).
Asked about any challenges in raising capital and recruiting talent for a pure technology company based in Nashville, Purighalla acknowledged that while he enthusiastically sticks by his decision to plant the BOS flag in Music City, the relatively small sizes of both the Nashville technology community and its pool of seasoned tech investors means that, other things being equal, companies based in such cities as Austin, Chicago, Atlanta, Phoenix, Denver and Seattle, as well as on the coasts, often enjoy advantages.
"There's a gap, right now" between the portrayal of the booming overall Nashville economy and the reality of the tech ecosystem, where pools of startup capital and talent to fill key engineering slots are shallow, he said. He added that, in contrast, because Nashville has a significant entertainment sector, UX talent is relatively plentiful.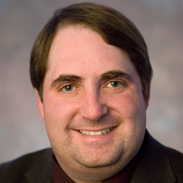 Chris Sloan
Asked about outside advisors, the CEO cited attorney Chris Sloan of Baker Donelson; and, Keith McCeney CPA of McCeney & Martin. The company banks with Bank of America.
Purighalla conveys real passion about his long-term vision for BOS Framework.
When asked to elaborate on that, he immediately returned to the themes of efficiency and speed as key factors currently limiting or inhibiting innovators' capacity and capabilities in the software product sector.
He emphasized that users have confirmed that "by clicking a button" BOS Framework enables them to fully establish the infrastructure and tools needed for application development within as little as 3 to 5 minutes, rather than in weeks or months.
Sharpening that point, he explained that in the past 15 months his team has built about 20 applications using BOS Framework, with empirical data from that work showing that a project that would otherwise have taken six months to complete, can be completed via BOS in two months.
No matter the application needed, "before writing a single line of code, developers get to define their entire product."
Thus, there's no need for a technologist to deal separately with devops backend, database servers, proprietary cloud infrastructure and the rest.
Even with projects requiring disparate modules -- e.g., a scheduling system for nurses or patient for enrollment -- Purighalla said that using BOS Framework obviates the need for custom development of such functionality as logins, user management, permissions, etc. -- when those chores have now been effectively automated via BOS Framework.
The CEO also emphasized that BOS users hold all intellectual property rights with respect to what they build using BOS, and users are free to migrate their creations to environments of their choosing, while enjoying API access to BOS.
By simplifying and accelerating standard chores in software development, BOS Framework not only produces economic savings, but, in doing so, helps improve connections between software developers and other innovators with a stake in each project and process, as well as in the future of the enterprise they work in.
Those connections among developers and other project stakeholders will become increasingly vital as artificial intelligence, natural language processing and other tools and techniques permeate corporate strategy and tech development, said the CEO.
Purighalla said the company's long-term vision and its progress to-date are partly a result of the fact that some of the preliminary work on what is now BOS Framework was done while he and others on his team were still operating within the framework of 5Y Business Solutions Inc., a software-dev shop that he founded, profitably bootstrapped and then stepped-away from in spring 2018, to focus entirely on BOS Framework.
Equally important, he said, is the fact that he has worked for the better part of a decade with the same core engineering team based in India, Philadelphia and Australia for the better part of a decade.
Asked about competitors, Purighalla said it's a bit too soon to label competitors in meaningful ways, partly because the commercial sales effort is ramping-up; and, partly because he actually views BOS Framework as standing among a number of complementary tech providers, most of which could logically become BOS allies.
Though he noted that he plans a fresh inventory and assessment of potential "direct" competitors, Purighalla said at other points that pockets of lingering uncertainty in the market with regard to the SaaS model, itself, as well as concern among some techies' about losing their jobs to automation (despite the global shortage of tech talent) are still sometimes factors to be reckoned-with.
That said, the CEO named 10 players: Salesforce's Heroku and Lightning Platform subs; Amazon's AWS Amplify; Google Firebase and Google App Engine; Ruby on Rails (Open); Netlify (backed by Kleiner Perkins and a16z); VC-backed 8Base; Angel-backed Back4app; and, Dokku (Open).
Asked about exit options, Purighalla said the company's positioning as an enabler of both business innovators and technologists frees its owners to consider, over time, an array of partnerships and transactions with other sector entrants.
Now 42, Purighalla draws on substantial experience in sorting his company's options.
Updated 13 July 2020 - BOS Framework inducted into Techstars Atlanta cohort, release here.
Prior to becoming a founder of two of his own startups, Purighallah serve in tech roles with Nashville R/E marcom startup HouseLens, edtech SCHOOLinSITES, Global Tel*Link (corrections industry tech), GoingGlobal.com (content tech), and, Ness SES (tech program lead).
Purighalla earned his master's in computer science at the University of South Alabama at Mobile, and his bachelor's in mechanical engineering at Andhra University, Andhra Pradesh, India. He arrived the States in 1999. His LinkedIn is here. VNC

. last edited 0703 19 November 2019
---