Note: After publication of this article, Rob Solberg was reminded of a conversation about NTC he had with an NTC board member who was providing services to Brainwave, a year or more ago. Solberg explained to VNC this evening he had "completely forgotten" that conversation, and will be attending an NTC event, later this week. Our story as originally posted follows. - Ed.
Multimedia production company Brainwave Studios LLC has converted $1.2 million from friends and family into a flagship product, Franktown Rocks, an online game and music-learning community.
Now, the Franklin-based startup is two months into an A-round, shooting for $3 million in fresh capital to take the robust site, aimed at children under 13, to a bigger audience.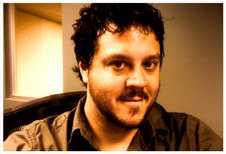 Co-founder Rob Solberg (right) told VNC during an interview Friday he has begun visiting with such groups as Nashville Capital Network, and is optimistic about finding local investors.

However, he acknowledged that investors are not likely to be as familiar with the massively multi-player online game (MMOG) sector as investors on the West Coast and other game-innovation seedbeds.

With phase one of Franktown fully operational, Solberg says the site is getting about 350,000 unique visitors per month. Once armed with A-round capital, Brainwave will broaden marketing and expand features, retailing and services, with an eye toward hitting 3 million uniques per month.


Solberg said he and his wife, Debra (at left) - both musicians - moved their now-14-year-old web-development firm from Minneapolis to Middle Tennessee in 2004, following their search for a new home for their children and a community they felt was warmer in terms of both climate and relationships. Asked why they chose Nashville, Rob Solberg said, "We don't know, yet," adding that it may've been a "God thing."

He was quite certain, however, that focusing on jingles and designing websites for others wasn't "the endgame I wanted in my life" and that he'd had the Franktown "seed" in him, for years.

He continued by explaining that he and Debra discovered they had each thought of Nashville as a possible destination, and suspect the tug they felt was "a pull from God."

The Solbergs' friends who had done work here gave the region positive reviews, but could offer few specifics. The Solbergs quickly went online and learned of the region's relatively inexpensive homes. Rob, now 40, explained they then visited Nashville on a January day that hit 55 degrees, while it was 1 degree back home - they soon chose Franklin, citing their sense of the town's creative atmosphere.

Most of the couple's 70-odd jingle, web and interactive clients stayed with them during the move, and that business thrived until they throttled it down, after raising $1.2 million in friends-and-family money from 38 investors.

With those funds having now been spent on getting FrankTown Rocks to the point of robustness, and awaiting a fresh infusion of capital to scale-up, the Solbergs have at least temporarily revved their animation, audio-design and web-development business back up. Solberg declined to provide Brainwave's current annual revenue.


Solberg gives much of the credit for Brainwave's progress to his team, especially Vice President David Bach (left), who handles business development and operations; and, his longest-tenured art director and illustrator, Mike Sofka.

Asked about the availability of indigenous tech talent for his venture, Solberg said he was worried at first to leave Minnesota's "deeper well" of graphic and web-design workers. "But," he said, "I think I'm more plugged in now, so I don't think it's quite as dire as I did."

It helps, he said, that he's been getting more involved in Digital Nashville. He acknowledged, however, that until interviewed by VNC, he'd never heard of the Nashville Technology Council (NTC) and missed the throngs at Barcamp. He noted that Brainwave currently employs seven full-timers and four freelancers, and that he's learning a lot about the industry locally via his staff, whom he said are often monitoring Craigslist and user groups for word of local developments.

Texas holds the lead in terms of FranktownRocks.com visitors in the Continental U.S., and there is growing global representation from Brazil, the United Kingdom, Croatia, France, Turkey and other nations. More than 570 Nashville-area residents visited in the past 30 days, but that was outdone from nearly 900 from Budapest, Solberg said. Given this diversity, the site's text is available in several languages -- including, "just for fun," Pig Latin.

The Franktown Rocks gamesite, which offers free or premium memberships, features "lovable and appealing" characters

(including a cartoon band); a virtual piano keyboard and lessons; taking turns playing "Mayor" of Franktown; using Franktown script-currency (the unit is the "Frank"); fun accessories for players' avatars (e.g., skateboards and cars); competitive "quests" (find the hidden guitar picks), closely monitored chat (with filter-driven censure for offenders); and, among other things, guitar lessons, reinforced with video instruction and animated tablature.


Future enhancements will include a Facebook presence; cash transactions for merchandise; adaptations for mobile use; recruitment of corporate sponsors (no ads, per se), and other attractions and revenue generators.

Solberg said the idea for evolving toward creating dynamic games for children came after working on a project for a Disney unit. The Solbergs eyed what Disney had wrought, and came to believe they, too, could be successful in the animation and gaming arena. Before long, the couple was reworking the bedtime stories Debra often told their children - using stuffed animals randomly chosen from their toy bin - into games and stories for what became Franktown Rocks.

Solberg said that, provided the A-round is a success, the company could be 100 employees within a few years, with 75 percent of those working in customer care, and most other new hires focused on marketing, and perhaps a few more developing new features and new games.



Solberg gave no indication he expects any turbulence such as that which clouded, but did not thwart earlier fundraising: Brainwave was being assisted in valuation and other functions by John Reed, founder of Franklin-based J.C. Reed & Co. Reed died of cancer in June 2008. Soon afterward, his company filed for bankruptcy and Reed Advisory Group came under SEC scrutiny for possible fraudulent conduct. A dispute over disposition of proceeds from Reed's keyman life-insurance coverage was apparently a factor in investor complaints. The work for Brainwave was not a factor in the contretemps.

Rob and Debra Solberg have long made a living creating and producing jingles for advertisers and developing websites for a variety of Minnesota and Tennessee companies. Debra is also an established singer songwriter (as Debra Soule) and does commercial voice-over work.

Solberg said he has been assisted in preparing for the A-raise by John Titus, an attorney with Bradley Arant Boult Cummings LLP, in Nashville. He said Brainwave is also served by Jeff Hausman, CPA, of the Franklin firm Puryear Hamilton Hausman & Wood PLC.

At its birth in Egan, Minn., Brainwave was known as Hypersound Music and Audio Design, for its jingles and presentation work, while its web-development sister unit was marketed as East9 Interactive. ♦

Related Articles