Nashville Technology Council, with its CEO search expected to continue at least through this month, announced changes in its board of directors.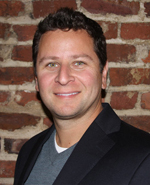 Klements
As previously reported here, NTC's 2011-2012 chairman is Chris Sloan, a corporate and intellectual property lawyer at Baker Donelson Bearman Caldwell & Berkowitz; David Klements, CEO of Qualifacts (owned by former Gov. Phil Bredesen) has become NTC's vice chairman.
Prior to Qualifacts, Klements was with Inflow/SunGard in downtown Nashville.
Sloan and Klements are likely to serve through 2013, at which point Klements would, in keeping with NTC custom, step up to lead as chair.
Glenn Acree, a math and computer-science professor at Belmont University, is NTC's treasurer. Newcomers to the NTC board include Tony Bradshaw, VP-Internet Business & Technology, The Lampo Group; Rich Brown, sales manager, XO Communications; Drew Fassett, VP/GM, Peak 10 here; Jeff Fields, CIO, Magazines.com; Mark Gilliam, CIO, Ardent Health Services; Timothy Haynes, director, Infrastructure Services & Global Sales Finance, Nissan; and, Connie McGee, ARD/Director-Advisory Services, KPMG.
NTC board members re-elected included Bill Grana, CEO, PureSafety; David Houghton, CIO, Advocat; Stephanie Woodard-Majors, COO, Zycron; and Gary Seay, CIO, Community Health Systems.
In case your usually keen eye has been dulled by Summer's heat, here are links to boards or recent board announcements from the Nashville Area Chamber of Commerce (CoC); the Nashville Health Care Council (NHCC); Nashville Capital Network (NCN); and, Leadership Health Care (LHC). VNC