CARE ECO CORP., Brentwood, has begun a $2MM Angel-led equity-capital raise to increase market penetration of its healthcare continuity and patient engagement offering.
Queried by Venture Nashville, CEO Corey Johnson, 31, explained that Care Eco helps enable customers to ensure timely scheduling of care called-for by AMA guidelines and by a given patient's health record, thereby facilitating timely scheduling of patient appointments, fewer delays in delivery of appropriate care, and fewer practice revenue opportunities foregone.
In addition to identifying care opportunities, the CareEco Engine, as it is known, automatically contacts patients via SMS/text or email to schedule an appointment directly from their phone.
CareEco is a software as a service (SaaS) technology ecosystem that continually scans patient records for dozens of specific care opportunities, and then alerts patients for appointment scheduling. Care administrators are free to review appointment requirements and adjust notification timelines to better manage the flow of patients and staffing.
Johnson said that as soon as the CareEco Engine is activated within a practice, new users are typically delighted to see how CareEco gathers-up and illuminates care opportunities that might have been deferred unnecessarily.
In summer of 2021, Care Eco raise $320K via a SAFE instrument, proceeds of which were used mainly to complete development of the CareEco Engine and then to test it in support of a Middle Tennessee clinic.
That effort opened the door for landing the company's first commercial customers. Johnson said the CareEco team is now in conversations with at least 15 qualified prospective adopters, adding that he believes the company will soon demonstrate its capacity for robust organic growth.
While CareEco's early business-development emphasis has been on primary care, accountable care or urgent-care organizations, it will soon expand into specialized medical practice areas. Down the road, it will assess opportunities in revenue-cycle, EMR/EHR, claims and other segments.
Asked about competitors, Johnson observed that a few major EHR providers have offerings with some related functionality.
However, he said startups in the space are mostly located on the U.S. coasts, seem to have very limited market shares, and are not mentioned by Care Eco's prospects.
Johnson noted that later-stage Relatient, based in Nashville, is considered a sector incumbent. Relatient, backed by Brighton Park Capital, recently broadened its platform via an acquisition. VNC Relatient coverage here.
VNC's brief scan of the sector suggested future competition logical, and perhaps likely to come from such techcos as Silverline (a prominent Salesforce partner), Syllable, Commure (acquired Karuna Health), mPulseMobile, and Conversa.
Though the "EHR-agnostic" CareEco Engine connects with a wide range of EHRs, the company also offers its own lightweight proprietary EHR, for customers who require it.
The company's full board of directors has not yet been disclosed, and some inbound employees -- including inbound Chief Business Officer Chris Kinney -- are still in-transition from roles they are departing.
Co-Founder and CEO Johnson said that he and two other executives -- Founder and Chief Product Officer Raj Nandarapu and Co-founder and Chief API Officer Ram Neelapu -- together hold "supermajority" interest in the company.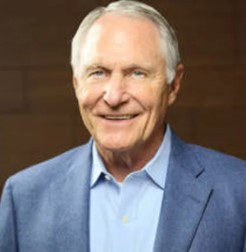 Joe Hutts
In addition to Johnson, Care Eco's strategic advisory board healthcare industry veteran Joseph "Joe" Hutts MBA, who is executive chairman of Plano- and Nashville-based INtuitive Health, as well as a veteran of HCA, Phycor, Surgis and BreathAmerica ventures.
Additional strategic advisory board members include, in addition to the CEO and Hutts: Marc Watkins MD MSPH FACOEM of Kroger Health; Stephanie C. Thompson PharmD MBA of HealthTrust Performance Solutions; Paul Cleckner, Interim President/CEO Woman's Hospital (Baton Rouge); and, Sujay Kumar MD, who is CEO of Rejuvenage MD.
Care Eco's separate clinical workflow advisory board includes two professionals who are assistant professors of family and community medicine at Meharry Medical College -- Fatimah Syed MD and Jayashree Nathan MD -- plus, Bangalore Vittal MD, a neurologist at Vanderbilt University Medical Center.
The company's outside advisors include attorney Chris Sloan of Baker Donelson. Care Eco banks with Studio Bank, while its accounting is currently handled outside by an outside professional who may soon join the Care Eco team.
Johnson won cash awards by presenting Care Eco during a recent pitch competition that was part of Vanderbilt Entrepreneurship Conference 2022, which was convened by Center for Entrepreneurship of VU's Owen Graduate School of Management.
Prior to joining Care Eco last summer, Johnson was data and analytics program manager within HCA Healthcare's Information Technology division, in Nashville.
Still earlier, his experience included serving as a software and systems project manager within Nashville-based Fresenius Medical Care North America; and, serving as a senior manager for innovative products spawned by Kentucky-based Alltech, an animal nutrition and crop sciences company.
He is nearing completion of his MBA at Vanderbilt University's Owen Graduate School of Management. He earned his bachelor's in healthcare administration in 2013 at Western Kentucky University, a two-hour drive west of his hometown of Versailles, Ky.
Johnson, his wife and their toddler reside in Davidson County. His LinkedIn profile is here.
. last edited 9 March 2022 1545
---