EDGENET, the reborn provider of product-information management technology that helps its customers intercept buyers globally, is moving back into Nashville -- and it's top executive is coming with an agenda.
CEO Steve Proctor confirmed that nearly a year after the bankruptcy of its precedessor company, Edgenet will by summer move from its Brentwood digs into larger, 10K-sq.-ft. offices on Sidco Drive in Metro/Nashville.
Proctor, 46, brimmed with enthusiasm as he spoke about both his company and his adopted hometown, during a series of interviews for this story.
However, Proctor also said he has realized that leading a non-Healthcare Tech company in Nashville involves facing-up to some challenges that confront both Nashville and Edgenet, a company which he made clear he believes deserves recognition as one of the foremost ventures to arise in Nashville's digital-technologies history.
Proctor, who first came to Nashville 21 years ago, said that his motivation in raising these issues is rooted in both altruism and commerce.
So, first, the upside: Although the Edgenet workforce has for years been split between Tennessee and Wisconsin, Proctor emphasized that "Nashville is our home -- it's our beehive," with future growth likely to be greatest, here.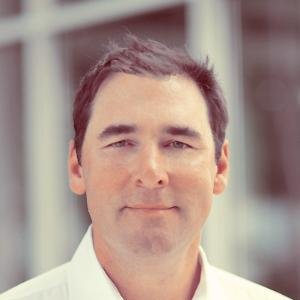 CEO Steve Proctor
Edgenet traces its lineage back to the mid-1990's. Today, as it has been for several years, it is consistently profitable though still investing in its growth. Its revenue is likely to be running "north of $20MM" by year's-end, Proctor confirmed. The company is, for now, formally registered as EdgeAQ.
Asked about strategic ambitions, Proctor said it would be premature for him to comment on the company's next steps on financing, capital or acquisitions. The company does have longer-term acquisition "ideas," he said.
He has led Edgenet sales for a total of more than eight years. Prior to rejoining Edgenet last summer as CEO, Proctor spent more than five years as an Oracle technology sales manager. He was joined at Edgenet by fellow returnee EVP/COO Tim Stafford and by CFO Chris Dowdy, who was previously with Asurion.
Its companywide staff of 77 -- including five open jobs -- is likely to rise to 100 or more workers by early 2017, he said.
Edgenet's employee ranks in Nashville, alone, have grown more than 50% in the past year, with 32 now on the payroll here, complementing 30 others located in Waukesha, Wisc. It also has 10 remote employees and contract workers.
Perspective: Edgenet has more than 1,000 customers, including such branded giants as Bosch, Tractor Supply, SearS/K-Mart, Lowe's, Black & Decker, AutoZone and Wal-Mart/Sam's Club.
During a recent reporting period, the Edgenet user base made an average of nearly 100,000 changes per day in attributes of products represented on Edgenet's technology platform -- executing more than 200 such changes per minute, according to company data. Edgenet-supported product transactions to-date represent more than $100BN in product value; and, Edgenet technology enables suppliers to ensure optimal presentation of their goods via Google and other search engines.
Edgenet's suite includes its M20 ("Made to Order") product configuration technology, which is now embedded across much of the building products industry. Edgenet also offers its Cloud-based Product Content exchange for Auto, industrial supplies and hardlines verticals. And, its Outdoor Projects Software helps configure code-compliant decks and other items.
So, where's the rub? Proctor said he is concerned the city is not yet prepared to support and build upon software companies operating in industries other than Healthcare, in order to ramp-up the region's Tech momentum while Nashville is enjoying celebrity it has not known for many years, if ever.
According to Proctor, in the absence of fresh initiative focused on growth-stage software companies plying markets other than Healthcare, Nashville risks gifting Austin and other Tech cities with an uncontested reputational advantage, neatly wrapped, "with a bow on top."
Now that Edgenet "has its sea-legs again," Proctor said he intends to work with others to address aggressively what he senses are impediments to further technology innovation in Music City. He added candidly, "I don't know where to start" in joining allies to ignite such an initiative.
He named two target issues. First, echoing one of Nashville's long-standing Tech-sector themes, Proctor said that despite progress in recent years, Nashville's capital resources, culture and energies seem inadequately aligned to encourage software-centered ventures that arise outside the healthcare arena.
Second and closely related, Proctor also said he perceives local newsmedia coverage of Nashville's Tech sector as too-often superficial and-or inaccurate, frequently focused on personalities over substance, and often driven by promotional hype. He described several instances, in very general terms.
In his view, the detrimental effects of these and other factors are real and significant, Proctor said.
Citing an example close to home, Proctor said he is confident that the lack of a stronger Nashville reputation for Technology apart from Healthcare still directly hampers Nashville companies' recruitment of essential talent. He added that his point-of-view has been corroborated by some Tech recruiters.
As evidence, Proctor explained that despite intense efforts by Edgenet over a recent six-month period, the company was unsuccessful in recruiting a particular West Coast product development executive, who opted instead for Austin.
That Edgenet post remains open. Asked about compensation for that job, Proctor would say for publication only that "We're not going to lose the right person for this job because of salary."
He insisted that hiring the very best talent is extremely important, because the impact of a superstar executive in a role such as product development is on the order of "50x" the contribution of a "pedestrian" hire. (Proctor indicated that he employed the same mindset in recently hiring SVP Sales Dan Johnson, previously a regional VP for Oracle.)
Proctor took pains to acknowledge the "strides" made by such local actors as the Nashville Entrepreneur Center and the successes of such firms as Emma, the Nashville-based e-mail marketing solutions firm.
Yet, Proctor repeatedly returned to his message that all-hands in Nashville must make a fresh examination of what it takes to grow important Tech companies outside the Healthcare realm.
Asked for details regarding any offending media coverage, Proctor displayed frustration with what he said are examples of reporters that often seem unable or unwilling to differentiate between, e.g., a supplier of office equipment or a staffing firm on the one hand, and a software-as-a-service (SaaS) company.
He declined to provide further details for this story, explaining that he intends to discuss these and related matters with individual news outlets and peers in the community.
Proctor affirmed that he has deferred dealing with these matters head-on while Edgenet was in transition, and noted that he is scouting for a public-relations firm or other consultant to support his stepped-up outreach. Proctor said while he would prefer to retain a Nashville-based PR firm, he has found technology-centric PR credentials in short supply, locally.
News of Proctor's outreach plans seems especially timely, coming as it does the same week the Nashville Entrepreneur Center announced that EC Founding CEO Michael Burcham, a serial healthcare entrepreneur, will be succeeded next month by Stuart McWhorter. In addition to forming sector-agnostic Seed investor Bullpen Ventures with current EC Chairman John Ingram, McWhorter has also held C-level jobs in several healthcare-sector companies and he co-founded VC Clayton Associates with his father and former HCA President Clayton McWhorter, who was also the EC's founding chairman and a major benefactor.
Again, as mentioned above, observations such as Proctor's have regularly bubbled-up in Nashville, particularly during the past decade, but seldom from CEOs with growth-stage Cloud/SaaS-based businesses.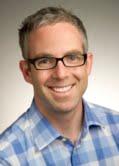 John Hebold
In an earlier VNC story on Nashville's difficulty in recruiting top talent, Vanderbilt Owen Graduate School of Management faculty member David Owens spoke of executives who make the move being "at risk." There may be genuine irony in the fact that Owens' comments were prompted by news that local healthcare-education platform HealthTeacher had hired Apple executive John Herbold as its chief product officer.
Also of note, Now-Trizetto executive Sal Novin told VNC less than a year ago that he believed techies from the Healthcare sector could help spur growth in non-healthcare sectors, if Nashville focused on creating a truly vibrant Tech community.
Some other relevant VNC examples? Here is a story about a Nashville software entrepreneur who might opt-out and sell his well-known startup. Here is the story of a software executive who gradually narrowed his scope to healthcare IT. Here are articles that show even within the Health sector tech-enabled Healthcos experience similar funding pains, and others worry about the Tech talent pool. Here, too, is a story of another software innovator who realized it was time to bang his own drum, more loudly. And, here's a local PE executive's thoughts on the region's growth-capital problem.
The somewhat broader reach of the Nashville Entrepreneur Center (e.g., Project Music) and the State's TNInvestco capital-formation program seemed to have helped swing investors and entrepreneurs toward a more diverse pool of startups.
However, the wind-down of TNInvestco (and the potential exhaustion of the complementary INCITE investment-matching program), as well as local Jumpstart Foundry's recent shift toward Healthcare-only investments, may signal the reversal of the pendulum.
In Summer 2014, Edgenet's assets were acquired for $7.98MM from New York-based private-equity firm Liberty Partners, via a Chapter 11 363 sale to now-majority owner Tenth Street Capital. Edgenet's board of directors is chaired by Bill Nutter, a partner in the Nashville office of Chattanooga-based Tenth Street, Proctor confirmed.
Tim Choate
Other Edgenet investors include original co-founder Tim Choate, who owns and operates Murfreesboro-based Bondware and Renderosity content-management platform and computer-generated design platforms; attorney Ernie Williams IV; and, James Spalding, a former Vanguard Health Systems general counsel.
In 2004, according to media reports at the time, Liberty paid $70MM for Edgenet, and VNC understands Liberty invested another $80MM in the company during its decade-long ownership. Several sources claiming knowledge of the situation told VNC they believe that it was debt and overall capital structure associated with that round of private-equity ownership, rather than Edgenet market adoption, that drove the earlier Edgenet to seek court protection.
Edgenet's competitors include New York-based Infor; Germany- and New Jersey-based 1WorldSync; and, Wisconsin-based WTS Paradigm, said Proctor. [Records online show that in November 2014, EdgeAQ/Edgenet petitioned the U.S. District Court for the Middle District of Tennessee, asserting patent infringement by WTS Paradigm. VNC will reach out to the parties and report further on this matter, as warranted.]
In addition to strategic guidance received from its investors, Edgenet's advisory relationships include attorneys with the law firms of Waller Lansden Dortch & Davis; Morgan & Akins; Thomas Horstemeyer; and, Atlanta-based intellectual property attorney Peter Schoenthaler. Its accountants are Crosslin Vaden.
The company relies on Jon Wright of Nashville-based By the Way Labs for the redesign of its website, a project that is underway, with a new design to be introduced within 30 days.
Advisor JJ Freitag
A key buy-side advisor in the Tenth Street-led assets acquisition was Joseph "JJ" Freitag, a Bay Area software executive, entrepreneur and advisor. Freitag, a Virginia-born software venture-finance specialist who's spent about 15 years in California, told VNC he loves much of what's going on in Nashville, though questions remain for him regarding local investors' risk tolerance for software plays that require investment for considerable runway.
Freitag, 43, said has spent a good bit of time in Nashville during the past decade; and, he believes that, among other things, there are ample opportunities to connect more Nashville companies to West Coast money. Taking coastal capital no longer comes with as much pressure to relocate the company to the coast, said Freitag.
Early in Liberty Partners' ownership of Edgenet, the company bought Wisconsin-based Big Hammer technologies.
Joe Thompson
A full decade prior to that buy, a predecessor to the current Edgenet acquired a Nashville technology company named Electronic Product Information Corp. (EPIC), which had while led by entrepreneur Joe Thompson received some funding from Massey Burch, one of Nashville's earliest VCs.
Still earlier, Tim Choate, then based in Tullahoma, partnered with Huntsville-based Engineering Research & Consulting (ERC) to create one of the region's first Internet Service Providers, Edge.net ("The Edge").
The Edge was the precursor to EdgeNet Media and other entities, including the business now operating as Edgenet. Edgenet's first office in downtown Nashville was on 2nd Avenue.
As always, readers' comments are welcomed. Comment using the tool that appears above this story, and-or write miltatventurenashvilledotcom VNC
---