THREE-year-old CEAdvisory is still a colt in the startup world, but Co-founder and CEO Gabriel Smith seems to have a clear sense of track conditions and the race his company must run.
The company's platform supports discovery and review of continuing professional education offerings by professional peers, with specialized websites for each of three primary targets -- accountants, attorneys and medical professionals. In the field of accounting, CEAdvisory also offers to embed its access to its search, rate and review tools in state associations' websites.
CEAdvisory's first three targeted professions represent about 40% of CPE demand in the U.S., out of a universe of about 100 professions that mandate CPE, he said.
A fourth website is planned to address CPE needs of a variety of other professions, but a launch target for that one hasn't been set, said Smith, 42.
Smith created the company in 2014 with Co-Founder, President and CTO Eric Busby, 49. Their team totals 6 FTE, including, according to Linkedin, software engineer Ed Bryan and ops manager Jamie Smith.
CEAdvisory (fka Trinocity) has raised just over $2.3MM capital since inception, Smith confirmed. Six months ago, that tally was about $1.7MM, he told Venture Nashville at that time.
VNC research affirmed that demand is rising globally for an array of services related to credentialing, education and training, and Smith has estimated the CPE market at $10BN. VNC found that gauging market scope is made difficult by blurring of lines among such categories as CPE, professional development, corporate training and broader segments, such as lifelong learning.
Notably, VNC research indicates more than 75% of workers in the healthcare domain must have certifications and/or licenses.
Given confidence in their model and recognizing rising demand, VNC asked Smith whether the company might pursue M&A targets. He replied that while he would not comment in detail, he does consider thinking about a consolidator role as reasonable, for future consideration.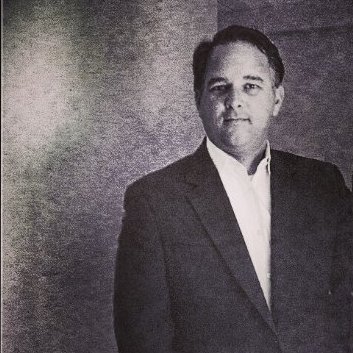 Eric Busby
Smith attributed the startup's capital efficiency partly to CTO Busby's deep knowledge of the Microsoft suite, particularly such ingredients as the .Net software framework and Azure cloud computing service. Busby is a Microsoft Certified Solutions Developer, among other MS certifications. Busby also holds a master's with an education concentration.
In addition to being an avid snowboarder, Smith previously operated SingingSuccess.com and Legacy Instruction Media, both purveyors of video training materials for vocalists and others, according to his Linkedin. (Singing Success is now run by President Brett Manning; Legacy Instruction's charter is also still active and it shares an address with CEAdvisory, according to information online.)
The CEO said his cap table now has fewer than 20 persons on it and existing investors are enthusiastic. Too early to say whether or when another round might be opened, he said, adding that while most of its outside capital has come from strong Nashville participants, "our network of investors is expanding."
Smith said the company relies on Denver-based startup-finance attorneys with Rubicon Law Group and on accountants with Frazier & Deeter (Atlanta, Nashville). It banks with Regions and with Pinnacle Financial.
At this point, Smith said a strategic exit seems the most likely path for the company, adding that Google, Linkedin and other Search players looking to get into the space seem logical potential partners.
VNC research suggests there are diverse mature players outside the Search domain, including such broad-based companies as Thomson Reuters, vertical leaders such as PwC, and such acquisitive companies as Kaplan Inc., an education subsidiary of Graham Holdings. Kaplan made a Tennessee acquisition in the Insurance sector, in 2004.
Smack-dab in downtown Nashville, itself, there is healthcare workforce development provider Healthstream (HSTM), as well as an influential nonprofit vertical player: the National Association of State Boards of Accountancy (NASBA).
NASBA, headquartered on 4th Avenue, maintains a National Registry of CPE Sponsors, to help members identify CPE providers in good standing.
This 3Q16 report from 5th Avenue-based VC Catalyst Investors gives a glimpse of institutional interest. VNC


. last edited 1:42pm 19 May 2017
---