FOOD-sector entrepreneur, tech-industry sales and marketing veteran, and cookbook author Tasia Malakasis has begun her second week in her role as CEO of Chattanooga's Company Lab.
On July 11, Malakasis succeeded Lindsey Cox, who led CO.LAB for one year prior to assuming her new full-time role as the new CEO role at Launch Tennessee.
Commenting on the selection of Malakasis to lead CO.LAB, Lindsey Cox said, in part, "I couldn't be more thrilled to welcome Tasia to Tennessee's entrepreneurial ecosystem and to work with her to continue growing the startup economy for our state... Chattanooga has endless potential, and Tasia and the CO.LAB team are well-positioned to take the organization to the next level."
In a CO.LAB release June 16, Malakasis said, "As a serial entrepreneur, there is nothing more exciting to me than the potential for rapid-fire growth and expansion," she said. "And I cannot think of a more opportune time to be involved with all of the excitement brimming in Chattanooga for startups."
Malakasis, 52, has now completed seven workdays at the CO.LAB helm, and is said to be energetically making the rounds and grappling with the usual learning curve.
As VNC previously reported, an updated CO.LAB strategic plan has been in-place for nearly a year, and Malakasis is now free to execute previously approved initiatives, while pursuing an expanding universe of opportunities. VNC's prior CO.LAB coverage here.
Among other things the CEO will be giving fresh consideration to ways to advance proposals to expand investment in early-stage companies in the nine-county Chattanooga region, as well as a concept for creation of a direct direct-investment fund.
Of course, each new CO.LAB leader faces an ever-evolving landscape. That is no less true during a period of wavering pandemics and temblors rocking local, state and global economies.
Chattanooga also seems to be enjoying a fresh wave of good news: For example, as VNC reported yesterday here, Venture South Chattanooga, a forum for Angel investors, is formally launching in Chattanooga this week. A member of the Venture South Chattanooga forum team also continues to put an oar-in on CO.LAB's capital-formation efforts.
With a series of State budget hearings just over the horizon, Malakasis, her board of directors and her team will inevitably also soon be engaged in Cabinet and Legislative discussions about prospects for direct and-or indirect funding for State FY 2023.
Also very much on the whiteboard: The prospect of gaining shares of funding from new or existing federal programs -- particularly, the U.S. Treasury's State Small Business Credit Initiative (SSBCI). The State's SSBCI proposal is actively under review at Treasury.
By next week, Malakasis's team will have three full-time staff members, and she will be considering options that include possibly hiring additional staff to support programming for Rural areas and for CO.LAB operations, generally.
The 11-year-old Company Lab (Co.Lab), is a 501c3 nonprofit that describes its mission as "supporting companies from launch to scale through programs, access to capital pathways, connections to customers, mentors and partners, support for the talent pipeline, and by providing a voice for area entrepreneurs."
Charlie Brock
A search committee led by CO.LAB Board Chairman Charlie Brock selected Malakasis after several months' scouting candidates and vetting and winnowing applicants.
Brock told Venture Nashville the search committee had considered "55 total candidates" before recommending Malakasis to the Co.Lab board of directors. He said the job was formally offered to Malakasis five weeks ago, on June 13.
In an earlier press release on the new CEO's appointment, Brock said, "As CO.LAB looks to attract and support more scalable companies, as well as market the organization regionally and even nationally, we were looking for a leader who could help fulfill this mission," Brock said.
"We feel fortunate to have attracted Tasia's interest, and we look forward to supporting her and the entire staff as we take CO.LAB to the next level," Brock added.
Prior to Malakasis's arrive, Brock and others have worked with existing Co.Lab staff to advance team-building and operations, and sought engagement and input from dozens of CO.LAB stakeholders, including entrepreneurs, investors and other local leaders.
The job description established by Co.Lab for CEO recruitment is located here. VNC reported details of the Co.Lab search effort two months ago, in this article. A year ago, VNC reported Cox's assessment of Co.Lab's challenges and opportunities, as detailed in this article. And, our August 2021 report on the CoLab CEO search is here.
While Co.Lab and the other state-backed regional entrepreneur centers often emphasize their ties to startups founders and investors, the support they gain from State and local government and elected officials at several levels often program crucial to advancing their programs.
For instance, Co.Lab serves Launch Tennessee as a regional network partner and gains a substantial portion of its income through that contractual relationship.
In discussing any of the state's regional entrepreneur centers, it's important to note that benefactor Launch Tennessee is a nonprofit that was chartered in 1997 via legislation passed by the Tennessee General Assembly and then signed into law by then-Gov. Don Sundquist.
Launch Tennessee's formally registered name is Tennessee Technology Development Corporation (TTDC), reflecting its legislated interests in both expanding entrepreneurial business activity, while strengthening technology development and commercialization.
LaunchTN/TTDC has since its inception been watched-over by the state's Department of Economic and Community Development (ECD).
In the immediate past decade or so, beginning in the Administration of then-Gov. Bill Haslam, successive ECD commissioners have held the chairmanship of the LaunchTN board of directors.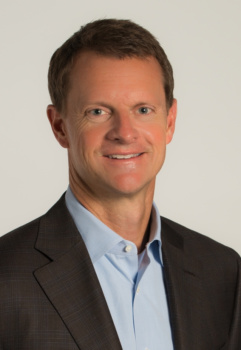 Stuart McWhorter
There's been a leadership change at ECD, as well: Gov. Bill Lee's Administration recently announced that ECD Commissioner Bob Rolfe would be succeeded by Stuart McWhorter, who also happens to be a former member of the board of Launch Tennessee. McWhorter began his duties July 11.
VNC research indicates that since 1997 Tennessee's ECD commissioners have been drawn from the ranks of VC/PE, banking and family-owned business owners, rather than from among economic-development careerists.
McWhorter's private-sector experience prior to joining the Cabinet of Gov. Bill Lee as commissioner of finance and administration seems consistent with the backgrounds of recent state ECD commissioners.
Co.Lab's Form 990 for 2019 (the most recent currently on-file with Guidestar) shows roughly $1MM in annual grants and contributions taken in, with operating costs then in the $900K range annually, and net assets then standing at about $674K.
CO.LAB's auxiliary team members include Entrepreneur in Residence Christine DiPietro. DiPietro is a former fulltime Co.Lab staff member who recently moved to become chief of staff for Iconic Moments, an NFT-oriented product launched by Chattanooga-based Pass It Down.
A second CO.LAB EIR, James Chapman, is founder of Chattanooga- and Detroit-based Plain Sight, an app that supports curation of personal connections derived from physical and online events and other gathering spaces.
According to one of her posts online, after winding-up her involvement in her earlier business, Malakasis spent much of the past year exploring innovations in food and cuisine, internationally. Her heritage is American and Greek.
Malakasis' prior career includes having served 15 years as owner, president "Chief Cheese" of Belle Chevre, an Elkmont, Ala.-based artisan goat cheese purveyor that was for decades associated with an Alabama dairy and creamery.
She personally bootstrapped the purchase and rebranding of Belle Chevre, according to this 2014 Gotham Gal piece.
The Belle Chevre business has been led throughout its history by women, according to its website. Malakasis began the process of exiting Belle Chevre in spring of 2021, according to this Huntsville Business Journal article at the time. She completed her exit about two months ago, according to her LinkedIn here.
Prior to that, Malakasis held successive VP-level product, marketing and sales roles with UnityMail, then an offering of DoubleClick (which would later be acquired by Google); and, with marcom rich-media player PointRoll, which would later be sold to Gannett/TEGMA and then to Sizmek.
An Alabama native and the mother of a 19-year-old son, Malakasis spent much of her early career in New York.
She's also an alumna of the University of Alabama in Huntsville, (1993 cum laude, English). She addressed the UAH Class of 2013 during its Commencement ceremony. She also studied at the Culinary Institute of America, according to a UAH profile here.
Among other admirers, Malakasis has earned praise both from her alma mater and within the cheese industry, as outlined on this site and in a UAH piece here.
In addition to understanding the rapidly scaling of organizations, Malakasis brings marketing and branding acumen to her new role. Under Malakasis' leadership, major national media outlets, including Oprah, "The Today's Show" and Forbes," previously showcased Belle Chevre.
Co.Lab's June 16, 2022, press release is here. VNC

.last edited 19 July 2022 1831 EDST


---