ESPACES INC., the Nashville-based network of co-working places, is creating new-market partnerships and testing its way into an upsized venue model, according to investor and CEO TJ Wilt, who on Oct. 1 assumed leadership of the 8-year-old company.
E|SPACES planted its flag in 2010 at its Belle Meade location and it opened in Cool Springs in 2012. Expansion updated here and VNC coverage here.
The company offers dedicated desk or office space, meeting rooms or "hot desks" under month-to-month arrangements, as well as infrastructure and community amenities.
Recently, stepwise expansion has resumed: It commenced operations in Chattanooga in 2017; and, it aims to begin operations this autumn in Franklin, Tenn., alongside the town's public square. Overall, 10 persons are now employed under the brand.
While the Belle Meade and Cool Springs locations operate under the parent's charter, the Chattanooga, Franklin and new Florida venues are being independently developed under a new partnership model that accommodates outside investment for each project.
Wilt told VNC he projects that by 4Q 2019 E|SPACES will be operating in Orlando. That market will be developed in concert with Dallas-based Lincoln Property Co., which is developing SunTrust Plaza in Orlando.
The Orlando venue is likely to be about 27,000 sq. ft., and represents a pilot project at that size. Typically, E|SPACES has created venues of 12K-15K sq. ft, Wilt told VNC. Orlando site page here.
The Orlando entry is likely to be the first in a series of E|SPACES' projects alongside Lincoln Property, with future projects contemplated elsewhere in Florida, as well as in North Carolina and other markets, said the CEO.
Wilt emphasized that targeted markets in Tennessee include Knoxville, Murfreesboro and Columbia. He added that the company steadily receives inquiries about taking the brand into other markets, as well.
Jon Pirtle
Responsibility for driving overall corporate growth through organic and inorganic means is in the hands of now-President Jon Pirtle, said Wilt.
Though Wilt acknowledged that the company is well-networked with investors, he said the owners are open to discussions with qualified investors, as individual projects come off the drawing-board, as in Orlando.
He said E|SPACES' current plans call for bringing its total portfolio to 25 or more projects within five years. Wilt acknowledged that an exit could prove attractive at that point.
However, emphasizing longer-term potential, Wilt noted that he could also imagine E|SPACES growing in a manner analogous to that of firms like Brentwood, Tenn.-based Vaco Holdings LLC, a staffing, business management and consulting company. (Sixteen-year-old Vaco now has 40 offices and annual revenue of "$500 million and growing," a Vaco spokesperson told VNC this morning. Vaco is backed by PE Olympus Partners.)
Asked about competitors, Wilt cited WeWork, Industrious and Serendipity Labs as important market factors, but noted that small local proprietorships are also plentiful.
He cited WeWork, in particular, as an example of a sector entrant that is complementary and potentially competitive, as well as logically among potential industry consolidators. Related: A Bloomberg sector roundup here.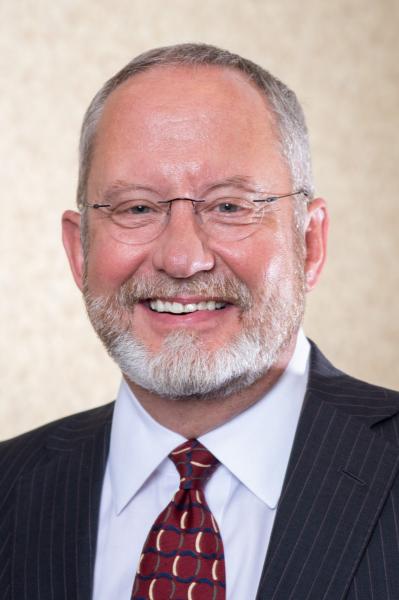 David Gibbs
E|SPACES' board of directors includes Co-founder and Chairman David Gibbs JD; investor and Vice Chairman Crom Carmichael; former CEO and now President Jon Pirtle; Co-founder Phil Gibbs; and, Gerald "Jerry" Kluft DDS.

Josh Bowling, an E|SPACES Co-founder and former C-Level member of the team, retains a stake in the company, but is now fulltime VP-Finance/Operations for musictech ArtistGrowth.
E|SPACES' advisors include accountant Chad Troup CPA (Brentwood). Its PR is with NY-based FINN Partners' DVL Seigenthaler unit in Nashville. E|SPACES David Gibbs holds a JD from Emory University School of Law (1979) and is a licensed attorney. The company banks with Pinnacle Financial Partners.
Among other interests, Wilt is also majority owner of local outdoor-goods retailer Cumberland Transit; and, he holds a stake in 7-year-old e-sports startup First Round Exchange LLC (PlayTheDraft.com). VNC's previous Wilt coverage here.
The CEO said that it was roughly a year ago that he began considering stepping out of day-to-day operations of Cumberland Transit and his adjacent Three Brothers Coffee shop. He is majority owner of both businesses.
Jason Thienel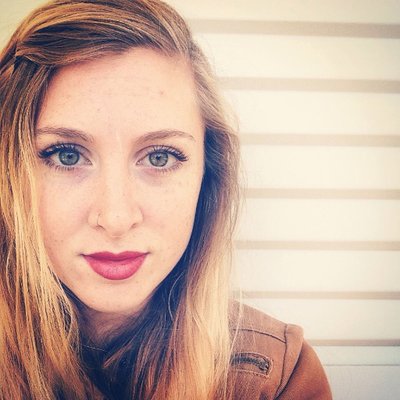 Ash Sanfino
He said he soon realized that with proven Cumberland GM Jason Thienel and 3Bro GM Ashley Sanfino as leaders with "skin in the game," he had an opportunity to focus on a new, hands-on operational role of the sort he relishes most.
Wilt said several other opportunities were on his radar, including possibly doing something in healthcare services or HCIT.
But, then, while discussing an earlier investment they'd made, his friend and co-investor Crom Carmichael suggested he also take a look at E|SPACES.
Wilt said he had already been studying rather intensely the coworking phenomenon and related matters, with some interest in trends in Nashville's South of Broad (SoBro) district, so his learning curve was shortened -- plus, he already knew that he and Cromwell could team well in deals.
That initial conversation with Cromwell was only about two months ago, 42-year-old Wilt told VNC.
Toby S. "TJ" Wilt Jr., his wife Elizabeth "Betsy" Wilt and their three sons reside in Nashville. The CEO's LinkedIn is here.
Wilt's father is longtime Nashville corporate exec, investor and entrepreneur Toby S. Wilt, profiled here by Bloomberg. VNC


. last edited 1250 20 January 2021
---