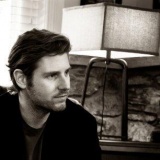 Update: As rumored likely for many weeks, once high-profile Checkd.in is apparently ceasing business. Nashville Business Journal's Eleanor Kennedy reported earlier this afternoon the other shoe has fallen, according to unnamed sources. A source had told VNC several weeks ago that Checkd.in was allegedly not meeting some obligations. The company had raised money essentially as projected in our original story in July 2014. Co-founder Chris McIntyre and others formerly with Checkd.In have created Ferf.co and Southern Made Co, as described here. This story will be further updated, if warranted.-Ed.
ON JUNE 27, WHILE HIS "Rise of the Rest" audience was wondering who would win $100K from entrepreneur Steve Case, CEO Nick Yaeger was winding-up Checkd.in's pitch to nine judges.
Checkd.in won. Yaeger was focused: He didn't try to tell the startup's entire backstory to judges empaneled at the Nashville Entrepreneur Center.
Yaeger also did not try to explain in detail that Checkd.in was rocketing into its third operating model, jettisoning its booster stages and outplacing nearly half its staff -- all while preparing to launch the Brand-2-Consumer direct-response Internet platform that the company has dubbed Affinity Exchange.
Neither did Yaeger talk about how management had supported the transitions of eight full-timers, who recently moved to jobs with other companies. Their creative-services and related roles had been made redundant as the company moved from early Web/interactive introductory services, through its data-analytics build-out, toward its launch of Affinity Exchange.
With afterburner fully alight, Checkd.in is next likely to pursue a Series A capital raise within the next three to six months, 31-year-old Yaeger told VNC, July 25.
The size of the A-round has not been determined, he said, adding only, "We're going to do the Big-Boy raise." Meanwhile, gaining traction with Affinity Exchange and reaching profitability within 10 to 14 months are among its most important goals, he said.
Right now, the company is near the end of a bridge-capital raise, which -- coupled with its 2011 $1MM seed raise -- will carry it to the Series A. Total money-in after the bridge will be about $2.7MM, Yaeger confirmed. Nashville-based Solidus is its only institutional investor, thus far.
The "Rise of the Rest" win -- amid a field of strong startups -- has immediately become "a great validation point" for Checkd.in, said Yaeger, adding that promised access to Case-led and Washington, D.C.-based Revolution Ventures is also a tremendous asset.
Asked about seeking investment from West and East Coast firms, Yaeger said "Nashville's got a bit of work to do." Nashville investors' building investment networks that include Coastal players is vitally important to Nashville, long term, he said.
He explained that securing investment from New York and D.C. may be more likely than from Silicon Valley, partly because the logistics of managing a Nashville portfolio company from the West Coast are still very taxing on investors and entrepreneurs, alike. Yaeger is a Boston native who also lived and worked six years in D.C., before finding his way to Nashville.
At the moment, Checkd.in has 10 employees. Before further hiring, Yaeger, CTO Howard Bright, co-founder Matt Mueller and others are reviewing go-forward infrastructure and staffing needs.
Though its focus is entirely on Music & Entertainment now, Yaeger said Checkd.in sees potential in other verticals that attract "very passionate" consumers, including faith-based groups, do-it-yourself (DIY) retail chains, nonprofits and many others.
The Affinity Exchange platform is designed to allow major Brand-owning customers who possess a wide portfolio of content and other products to design direct-response campaigns that produce actual consumer purchases, rather than mere media ad impressions.
Yaeger said custom-made brand-wide campaigns of that sort have long been available in the Music & Entertainment space to, say, 5% of signed artists.
Using the electronic glue of Affinity Exchange, Checkd.in can build continuous sticky campaigns across a given brand's many different assets, triggering consumer action, not just accretive awareness.
Checkd.in's competitors are changing as the company evolves. The field arguably includes companies doing data-capture and data-warehousing, as well as such vendors as Portland, Ore.-based Janrain and Mountain View, Calif.-based Gigya; plus, such majors as Salesforce.com and Oracle, said Yaeger. Among ad-exchanges, he said, The Rubicon Project, which recently IPO'd, is hot and may be spurring both AdTech ventures and investment (related Forbes piece).

Adam Small is the company's chief revenue officer. Its missionary selling is augmented by its informal affiliate network, through which referrers earn fees, Yaeger said.
Asked whether the shift toward emphasis on the Affinity Exchange represented a "pivot," Yaeger said No, the team had been "evolving" toward securing such a data-monetization role for a year or more, and took a series of deliberate steps toward its goal. Analytics currently represents 70% of its revenues, and will remain an important part of the business when, after a beta period, the Exchange is ramped-up, he said.
Yaeger's LinkedIn is here. Attorney Chris Sloan of Baker Donelson is handling intellectual property matters for Checkd.in. VNC