CHRIS CASHWELL, once the leader of the healthcare workflow automation/AI unit that was acquired in 2020 by Smarsh Inc. along with the rest of Digital Reasoning Systems, confirmed that he has launched a newly independent healthcare technology business under the Azra AI brand, with the backing of two venture capital firms.
Founder and CEO Cashwell, a 52-year-old lifelong resident of the Nashville area, led the acquisition of the former Smarsh assets.
Colorado-based Sopris Capital LLC led funding of the new company's acquisition of the DRS healthcare line, alongside Brentwood-based FCA Venture Partners. Neither VC had prior equity investment in DRS, Cashwell said.
The CEO said the acquisition from Smarsh, which closed in January on undisclosed terms, was made by Azra's owner, Invenero Health LLC. Invenero was registered in Delaware the same day as Invenero Holdings Inc., VNC research shows.
The Azra AI platform serves to improve timely and accurate identification, classification reporting of oncology diagnosis data and clinical notes -- including, for example, 'incidental notes' regarding lung nodules in pathology reports -- in order to accelerate engagement and scheduling requirements for patients for whom treatment, follow-up care or other actions may be warranted.
The Azra platform's illumination of findings for medical attention contributes to improving patient care outcomes, clinical scheduling and provider revenues.
Franklin-based Azra said in a press release March 10 that its "technology decreased time from diagnosis-to-treatment by seven days across all cancer types, improved patient retention by 75 percent and increased [provider-adoptees'] revenues over 10 percent in the first 14 months of use."
Since the Smarsh divestiture transaction was completed, Azra has continued to serve both new and existing customers, many of which had been amassed through DRS's early collaboration with HCA Healthcare.
In 2015, HCA earlier made a $5MM investment in joint development of the DRS AI technology now owned by Azra/Invenero.
Former HCA Chief Medical Officer Jonathan Perlin served several years on the DRS board. Perlin recently became president of The Joint Commission, which certifies thousands of healthcare organizations and programs.
HCA is, at this moment, still the foremost adopter of Azra AI technology, but HCA has no financial stake in the new business, said Cashwell.
Cashwell told VNC, "HCA was a wonderful partner and supporter of this transaction taking place. They are Azra's anchor client and a very referenceable and supportive partner."
The new company now has presence in more than 200 hospitals and 75 cancer centers, with customer sites currently concentrated in the networks of HCA and of New Jersey-based Inspira Health.
Cashwell said that while Azra is a startup in some ways, its acquisition of DRS business and technology assets means that it possesses "a very proven solution [operating] at-scale with the largest for-profit healthcare company in the nation," and processing data from millions of unstructured clinical records per month.
Given the company's running-start advantage, Cashwell said his priority is now placed squarely on moving the Azra offering deeper into the market, using a combination of organic-growth and channel marketing strategy.
He said Azra's near-term growth efforts are well funded by its investors, although the company's eventual expansion beyond oncology, into cardiology and-or other target sectors, could lead to consideration of both additional strategic partners and investors.
Asked whether Azra might become a sector consolidator, Cashwell did not rule out M&A, joint ventures or other forms of inorganic growth.
However, he emphasized that his team is confident the company can expand rapidly through organic growth into, for example, the payer market (e.g., with emphasis on addressing utilization management and denials).
It might also pursue business in support of clinical trials' cohort identification, in which cases Azra screens could help identify potentially appropriate candidates for trials who might not otherwise have been identified, thereby facilitating the creation of cohorts, which could help accelerate trials and advance new treatments.
Asked whether Azra might eventually support care-navigator staffing, per se, the CEO said Azra's focus remains on using its platform to augment the work of providers' own care-navigation staffs, although the company is likely to consider additional forms of navigation augmentation.
Largely as a result of its intensifying growth push, Azra AI -- which now has 15 full-time staff -- is likely to expand its ranks to "20 to 25" by year-end 2022.
Updated 17 May 2022: Azra announced its appointment of Brook Blackmore MBA MSN as VP-clinical operations. Blackmore's earlier roles were with HCA Healthcare, Sarah Cannon, and VC-backed Thyme Care. Related release here.
Kevin Helms
Cashwell's team includes Smarsh/DRS alumni, including:
Kevin Helms, chief revenue officer; Julie Sossamon, chief of product; lead implementation engineer William Bush; and, Charlie Humphreys and Daniel Lesnansky, both senior software engineers.
Christi French
Also, Christi French, chief data scientist; Mitch Naylor, senior data scientist; and, Samantha Terker, data scientist.
Asked about the path by which Azra secured ownership of DRS healthcare assets, Cashwell explained that while working within Smarsh/DRS he realized that healthcare was not a core focus for Smarsh, which focuses instead on the financial sector.
He said that in late 2021, he expressed to Smarsh management his interest in pursuing the "bright prospects" he sees in the healthcare line of business, and got a greenlight to set divestiture into motion.
Cashwell said he initiated the transaction with Smarsh and led the lining-up of investors, including Sopris and FCA Venture Partners.
The transaction was not the result of an auction, nor was an investment banker involved. Cashwell had reached out selectively to potentially interested investors who could bring both sector experience and capital to the table.
He acknowledged that in the course of the capital raise, he had conversations with a number of potential future strategic partners and potential investors.
Cashwell's current outside advisors include attorneys with Golenbock (Manhattan) and commercial bankers with Bank of America. Azra PR is handled by healthcare marcom-oriented KNB Communications (Stamford). The CEO is considering his options for outside accountants.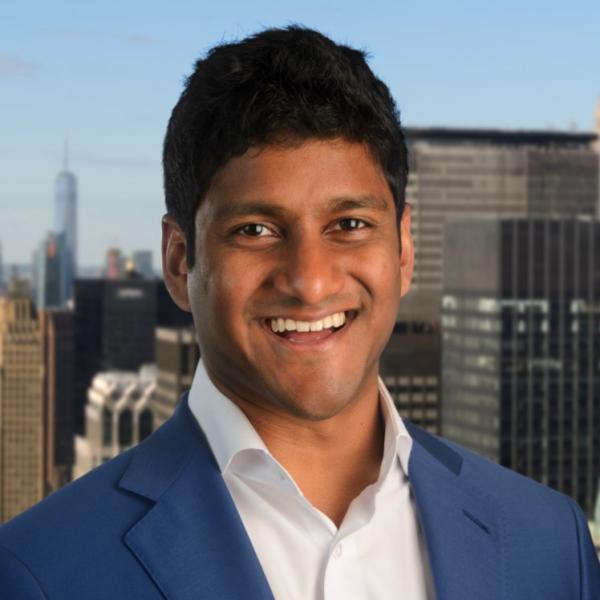 Abinav Sankar
Sopris Capital's representative on the company's board is Abinav Sankar, according to his LinkedIn.
Sopris was created by CEO Andrew Paul, about the time he retired from decades in very senior executive roles within Welsh Carson, the private equity firm.
Sopris recently exited its stake in Nashville-based Quovant when that company sold to Austin-based Mitratech. Update here.
Sopris founder Andy Paul previously cofounded Enhanced Healthcare Partners and Enhanced Capital Partners, the latter of which joined in 2009 with Nashville's Council Capital to form a TNInvestco fund, Council & Enhanced Tennessee Fund.
VNC research shows that in 2020, Sopris also co-led the Southeast Health Innovation Tour, which sought to support entrepreneurs in Chattanooga, Memphis and elsewhere who were addressing the needs of vulnerable populations and seeking to secure contracts with Medicaid. Release here.
Vulnerable populations are apparently not far from Cashwell's mind, as well.
The CEO told VNC he sees Azra AI "as a real driver" in the health-equity context, because subjecting clinical notes to AI-powered review can represent added vigilance in support of patients who are underserved or simply unfamiliar with medical terms, diseases courses or other factors.
Commenting on the maturation of Nashville's healthcare sector over the years, Cashwell noted that the investor-owned industry, in particular, has long been associated with advances in healthcare workflow and operations management, and more recently in advanced technology, including AI.
He added that he hopes the industry's rate of technological innovation will continue to accelerate, even as the pandemic abates.
Asked about competitors, the CEO said many entrants seem to be "focused mainly on niche workflow solutions and not on underlying AI technology. So, we believe we're fortunate to be in a space where we have a proven AI solution that can power multiple workflows."
He added that he believes Azra "sits very nicely in the competitive landscape" relative to entrants that offer AI components within major EHR systems, as well as versus "broad AI platforms" that offer to customize their solution for individual clients.
Cashwell said one of Azra's most powerful messages is that Azra is a mature "EHR agnostic" technology that does not require customization.
Asked about onboarding time required, he said Azra can be fully operational for a new user within four to six weeks after a signed contract.
He said new users have typically displayed eye-popping responses when they see reduced process friction, the volume of treatment opportunities surfaced, the increased efficiency of care-navigation processes, as well as revenue opportunities that may have previously been overlooked.
This American Journal of Cancer report here helps put these matters into perspective.
Prior to joining DRS in 2019, Cashwell was CEO of Lincor Solutions, a Brentwood-based patient engagement solution provider.
Cashwell's earlier career included being senior director for strategy for commercializing emerging health-sector technologies (including AI/NLP) for formerly listed Nuance Communications (acquired a year ago by Microsoft); as well as six years with GE Capital and GE Commercial Finance.
VNC notes that Paul Ricci the former CEO of Nuance during Cashwell's stay with that company, is now president and CEO of Nashville-based Qualifacts, which is backed by Warburg Pincus.
The CEO earned his bachelor's degree in Finance/Economics at Lipscomb University in Nashville.
Cashwell and his wife reside in Franklin and have three adult sons. His LinkedIn profile is here.
He confirmed that Azra is a Hebrew word associated with pureness, empathy and caring. VNC
. last edited 1352 17 May 2022
---