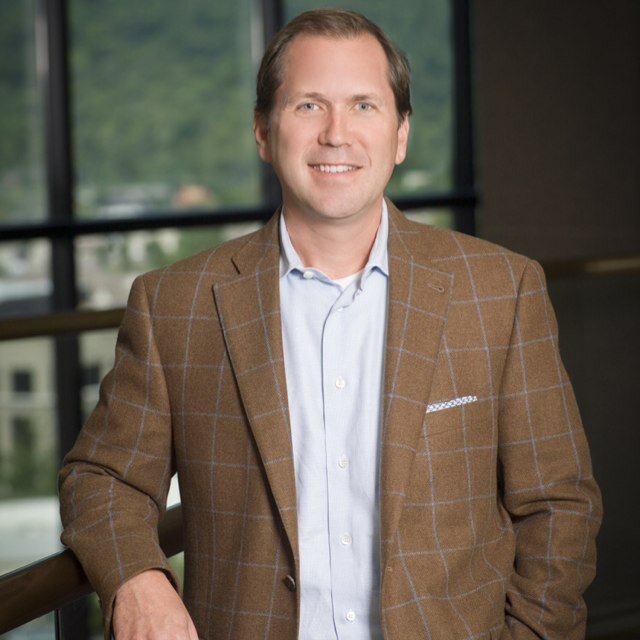 Update on capital: See our subsequent story, here.-Ed.
CITIZENGINE, the Nashville parent of civic-engagement startup iCitizen, will probably pursue another capital raise later this year, said Co-founder and Chairman Duncan Dashiff.
"We're now entering Version 2 of the launch and scale of the business," Dashiff told VentureNashville, adding that Citizengine is "assembling a team that is second to none," mainly to advance its iCitizen subsidiary.
The company enjoys "plenty" of access to capital, but is determined to proceed with a letter-round capital raise only with "the right partner," Dashiff emphasized.
Citizengine receives approaches from VCs and other potential investors from a number of cities, including some based on the East and West Coasts, said Dashiff.
Dashiff said Citizengine has since its inception in 2012 raised $9.9MM in eight rounds. It has only issued Common shares. He noted that the Citizengine board has yet to decide whether or not the next raise will be undertaken as a further Seed raise, or pursued as a Series A.
Proceeds from the next round should fund iCitizen's business roadmap through 2016 and that year's election cycle, said Dashiff, 46. Proceeds would support management, and tech and business development, he said. He did not disclose a target; but, he said he believes that, with fresh funding, iCitizen's scale-up will help put Nashville on the map as a technology hub.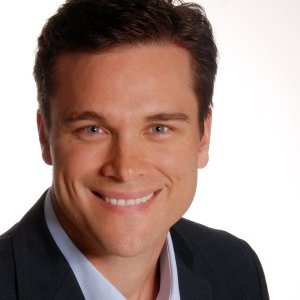 Russ Reeder
iCitizen Corp. CEO
In line with that, iCitizen CEO Russ Reeder, 44, told VNC that iCitizen is hiring apace, and within "several years" its workforce might number in the hundreds.
iCitizen now has 25 employees, 20 of which are based in Davidson County. In 4Q 2013, Citizengine's workforce totaled 10. For now, priority is on hiring developers.
Both Reeder and Dashiff stressed that they are now deeply engrossed in assessing, planning, recruiting and other functions -- "head down and pencil up," as Dashiff put it.
In addition to intense recruiting, Reeder said the company has determined that producing all of its own polling and issues content is "really not scaleable." Thus, the company will rely more heavily on content developed by those who commission polls and other sources.
Reeder asserted that iCitizen's business strategy, content standards and overall editorial posture will be balanced, and the iCitizen platform remains inherently neutral, politically.
The platform offers diverse engagement pathways, consistent with registered users' preferences and needs. iCitizen content management is led by veteran journalist Brian Buchanan, who was previously the Nashville-based managing editor/online for the First Amendment Center, which operates at Vanderbilt University and at the (Washington, D.C.) Newseum.
Though Reeder said this week he is not yet prepared to disclose more details on the company's emerging strategy, offered two succinct points, via e-mail: "1) disruption in any industry rarely comes from within. 2) if this was going to be easy, everyone would be doing it."
Tech-centric Reeder has been associated with Citizengine as a director since February 2015, and he joined the payroll this month. He told VNC that he, his wife and their children now have a home in Davidson County and will relocate to Nashville, this summer.
Before iCitizen, Reeder was president of GoDaddy's Los Angeles-based Media Temple Web-hosting and Cloud-services unit, according to his LinkedIn profile. He is an active tri-athlete and was reared in the Mid-Atlantic region. He earned a bachelor's in computer information systems and decision-support systems, at James Madison University.
Reeder said the company is hiring steadily, and he hopes to station vitally important Tech hires in Nashville. However, he added that he perceives that while Nashville is heavy with talent for development with .Net -- which he termed "very 20th Century" -- he expects to face challenges when he seeks the same type of talent he's recruited in recent years for Google Cloud development or work in Java and Python realms.
iCity meanwhile offers a platform for "311"-type communications for municipal governments. Neither Dashiff nor Reeder discussed financials for iCitizen, which remains in essentially live-beta status, or for iCity. iCity has a customer base and revenue, according to earlier media reports.
Reeder said he's focused on iCitizen, which is now getting "all of the gunpowder that we're putting behind this company, right now." iCitizen, he said, "is the future of the company for its shareholders."
The nation's biennial and quadrennial election cycles are natural milestones for a civic-engagement company like iCitizen, said both Dashiff and Reeder, who added that the company will place heavy emphasis on execution, going forward.
iCitizen aims to educate and empower citizens to monitor and influence policy, thereby helping people strengthen their standing in an arena they have often ceded to professional lobbyists and major campaign contributors, Dashiff told VNC in 2013.
"Somebody is going to fix this in the next five years," Reeder said this week, adding that he believes that 'Somebody' can be iCitizen.
Dashiff's view of the opportunity for what is now Citizengine came into focus in 2011, when he witnessed results of a single political poll being reported with glaring inconsistency by some major news organizations.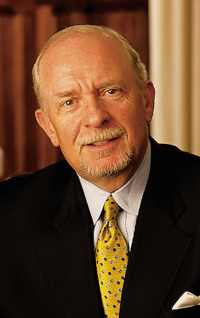 Harry Jacobson
Soon after that, Dashiff sat down for an informal skull session on the matter with Harry Jacobson, M.D.
Jacobson is chairman of MedCare Investment funds, co-founder of TriStar Technology Ventures (which manages two funds, including a TNInvestco), and a former CEO of Vanderbilt University Medical Center. Currently, Dashiff's other roles include serving as COO for MedCare.
By May 2012, Dashiff had reached out to a wide network of professionals in various fields for their views on how best to provider voters and advocates useful civic decision-making information and better political access to elected officials and citizens, alike. Subsequently, Dashiff convened a more formal "design workshop" focused on the emerging business.
About that time, the founders chartered Citizengine and acquired iFan Media, the Salt Lake City-based city/local-government communications platform.
The iCitizen app went live in the Apple Appstore on Oct. 31, 2013, followed by iCitizen's formal launch, which included a heavily promoted event in Washington, D.C. Its App versions 2.0 are set to bow-in this Fall, via Amazon, Apple and Google Play appstores.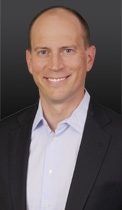 Stephen Collins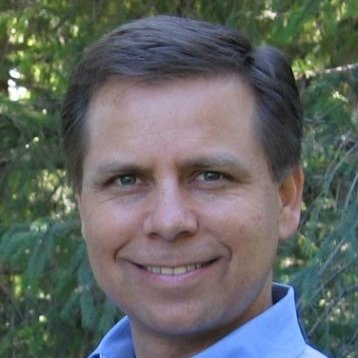 Mike Dodson
In addition to Jacobson, Dashiff and Reeder, iCitizen's board of directors includes Utah-based, EE-holding entrepreneur Mike Dodson, who was CEO of iFan Media; and, Austin-based entrepreneur and investor Stephen Collins, previously an owner of Nashville-based Juris (software for law practices), which sold to Lexis/Nexis in 2007. Collins is Citizengine's independent director, said Dashiff.
In addition to Dashiff, Jacobson, Reeder and Dodson, Citizengine's investors include Tennessee Technology Development Corporation (dba LaunchTN), which Dashiff said is -- given its INCITE investments total $1.5MM -- one of iCitizen's largest investors.
Also invested are: Bone Blankenship Partnership (founded by partners in Bone McAllester law firm); Martin Ventures (founded by healthcare entrepreneur Charlie Martin); veteran Angel investor Fred Goad (long associated with Voyent Partners); a group of high net-worth investors collaborating as SNB Investments; and, Joe Cook Jr. (a long-time Pharma executive more recently associated with Mountain Group Capital and its affiliates), among others.
The company's professional advisors include attorneys with Bone McAllester Norton and Cooley law firms; its accounting is handled by WSquared; it banks with Reliant; and, its PR is handled by Minnesota-based Ainsley Shea, which succeeded Shorefire Media.
Its development is now in-house. In its early days, Citizengine partnered with Mercury Intermedia, Dashiff told VNC in 2013. It earlier received guidance from a number of professionals, including former Artist Growth CTO Joey Dempster, Dashiff confirmed.
Sen. Bill Frist
Its advisory board members include former U.S. Senate Majority Leader Bill Frist, M.D.; former Metro/Nashville Mayor Bill Purcell; Will Weaver, co-founder of Roundingwell and co-founder and former chairman of Emma Inc.; Linda Rebrovick, currently running for Metro/Nashville Mayor and previously CEO of Nashville-based ConsensusPoint, a crowd-wisdom startup; Andy Bernstein, executive director of Headcount, a nonprofit based in the NYC area that encourages participatory-democracy via voter-registration drives at live concerts and other means; and, former (D-Oklahoma City) State Senator Andrew Rice. Rice, VNC research indicates, once lived briefly in Nashville and is now executive director of OKCity-based Variety Care Foundation, which is associated with a federally qualified community health center.
In addition to Sen. Frist and current Metro/Nashville Mayor Karl Dean, U.S. Rep. Jim Cooper (D-Nashville) also publicly expressed support for iCitizen around the time of its formal launch.
Prior to Reeder's appointment as CEO of iCitizen, Dashiff served as de facto interim chief, following the departure of former CEO Rod Massey, who rejoined his former employer, SAP. Massey retains an interest in the company. He was preceded in the topmost iCitizen operating role by then-President and Chief Marketing Officer Joel Lee, a former VU Medical Center and Vanguard Health Systems executive who is now a communications and strategy consultant.
Asked for an update on the company's view of cross-border business, Dashiff reaffirmed that the company is aware of international opportunities, and has had some related discussions, but is focused entirely on the U.S., at this time.
Dashiff said today that the Citizengine's owners "aren't focused on an exit right now, but rather on the mission and growth."
When asked in 2013 about eventual exit options, Dashiff, equally growth-oriented at the time, acknowledged that a sale to a corporate buyer or an IPO were probably the most logical alternatives. VNC
---