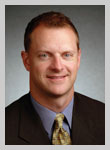 The Nashville Entrepreneur Center (NEC) and Clayton Associates partners Stuart McWhorter and John Ingram are partnering to support a new Bullpen Ventures mentoring and startup incubation program within the NEC, according to a release today.

McWhorter is co-founder and president of VC Clayton Associates, and is a son of NEC Chairman Clayton McWhorter, co-founder of Clayton Associates and former president of HCA. Ingram is on HCA's advisory board and is chairman of both the Ingram Industries and Ingram Content Group boards.
The release explained, "Although Bullpen Ventures is a new endeavor, the idea was developed nearly 15 years ago with the establishment of Clayton Associates. Clayton Associates' early focus was to support entrepreneurs through an incubator model called the 'Bullpen' that encouraged mentorship, creativity, and sound business principles."
McWhorter explained the Bullpen will help move startups from business plan to "investable business venture," and said some of the proceeds from any investment success will be contributed to support the NEC. NEC CEO Michael Burcham welcomed the partnership as contributing to strengthening Nashville's entrepreneurial ecosystem.
Bullpen Ventures LLC began appearing online today as having been registered with the Tennessee Secretary of State. Information about plans for staffing Bullpen pipeline management, levels and criteria for investment, the capitalization of Bullpen, and other details are not immediately available, said a spokesperson for McWhorter and Ingram, who have invested personally in Bullpen.
"Through [the CA bullpen] model," the release continued, "many successful companies were created, such as LifeTrust America, Harpeth Capital, Censis Technologies, Gordian Health Solutions, and Medical Reimbursements of America. In addition to the "Bullpen" model, Clayton Associates also founded and provided the seed capital of other notable businesses such as Psychiatric Solutions and Iasis Healthcare. Over time, the success of the 'Bullpen' model led to more individuals wanting to invest capital in these early stage companies, which ultimately led to Clayton Associates forming its FCA Venture Partner Funds." +