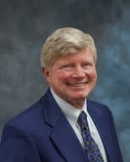 PERSHING YOAKLEY ASSOCIATES (PYA), the consulting and accounting firm, has augmented its healthcare claims analytics resources with a separate large-scale analytics and predictive-modeling business.
Newly formed PYA Analytics in Knoxville complements its Brentwood-based sibling, Healthcare Horizons, another PYA affiliate that consults in claims audit and recovery for self-insured employers.
Largely by leveraging the science and technology platform of nearby Oak Ridge National Laboratory (ORNL), the new company intends to attain leadership status in the emerging, but already percolating analytics field; and, it is likely in the not-so-distant future to offer "big data" services to financial/business and economic-development sectors, as well as healthcare, PYA management told VNC.
The newborn affiliate is led by Chairman Ed Pershing, who is also co-founder and president of the PYA mothership; and, by President/CEO Brian Worley, a Knoxville native who recently retired after 35 years from Oak Ridge National Laboratory, where he ran related research and development, as director of the ORNL computational science and engineering division. Worley earned his Ph.D. and Master's in nuclear engineering in 1977 and '75, respectively, at MIT; and, he earned his bachelor's at the University of Tennessee in 1973.
In November 2012, Worley, now 62, was honored by ORNL contractor UT-Battelle for his role in conceiving and securing a large data-analytics contract between ORNL and the HHS Centers for Medicare and Medicaid Services(CMS). Healthcare reform is triggering explosive data growth and increased CMS data-analysis burden; the agency is also attempting to reduce energy consumption by its computational programs, partly via virtual data centers, according to media reports. (Big government contracts seldom go unquestioned, particularly given the acrimony around healthcare reform, as evidence this January 2012 missive from two members of the Ways & Means Committee of the U.S. House of Representatives.)
[Corrected 9:01 p.m. No licenses yet acquired.] PYA Analytics is exploring licensing a "half-dozen" algorithms from ORNL and intends to explore further ORNL assets pertaining to knowledge discovery, cybersecurity and technology systems, Worley told VNC.
Worley did not say what intellectual property PYA is working to license from ORNL. Perhaps typical of ORNL assets available for commercialization are "Workflow Design Process" (201202932) to support knowledge-discovery analysts working with public healthcare data; or, this asset associated with Cloud-cluster computing for textual analysis and knowledge discovery (201102560).
ORNL has for decades attracted an army of commercialization partners, vendors and other stakeholders associated with energy, defense, supercomputing and other fields.
For example, Green Hills-based family private-equity player Solidus sponsors Venture Incite, a TNInvestco-backed commercialization startup based in Oak Ridge.
In November, Venture Incite CEO Scott Ewing announced the company had added an uncompensated independent director to its board: Tom Berg, who is also director of technology and commercialization for B&W Y12 National Security Complex. Berg told VNC today the role is unique for him and he sees in it mutual benefit for Y12 and Incite.

Edmon Begoli
Serving as the new company's chief technology officer is Edmon Begoli, who was also involved in ORNL's CMS work and is completing a Ph.D. in computer science at the University of Tennessee. He was formerly ORNL's chief architect for knowledge discovery infrastructures; and, he spent nearly nine years at ORNL and BWXT Y-12, as well as stints with LabCorp and Lucent, according to his Linkedin.
Kent Bottles, M.D., a veteran physician turned healthcare consultant and keynoter, serves as PYA Analytics' medical director. Bottles has long been associated with clinical data, systems improvement and related issues, in addition to medical care.
PYA executives declined to name competitors they expect to face in the marketplace. Logical competitors include the Big 4 (PricewaterhouseCoopers, Ernst & Young, Deloitte, KPMG), as well as Huron Consulting, BKD and many others. Nashville-area analytics entrants include startup Stratasan and long-established Emdeon, among many current or potential competitors.
The fledgling analytics company was chartered with the state in the past 30 days, currently has "a handful" of staff and could have a total dozen workers within 12 months. It is essentially pre-revenue, but has immediate entre to customers of PYA and its affiliates.

Tom Ballard
Tom Ballard, parent PYA's director of innovation and entrepreneurial initiatives, will serve as Worley's chief operating officer, in addition to other PYA business-development duties, including publishing his PYA-sponsored Teknovation blog. Ballard, 66, joined PYA Jan. 1, 2012, after retiring from ORNL, where he led an industrial-partnerships program. Earlier, he spent 35 years in senior posts within the University of Tennessee system.
PYA Analytics intends to grow organically, leveraging its long-standing relationships at ORNL and its existing business in the healthcare sector, without resorting to strategic partners or outside capital, said Pershing.
PYA has not historically been highly acquisitive, but in 2011 it acquired Atlanta-based GatesMoore, a specialist focused on the physicians practice sector. PYA affiliates in addition to PYA Analytics and Healthcare Horizons include Realty Trust Group; PYA Waltman (asset management); and, Bluegill Creative (agency services), according to its website. PYA combined annual revenue is now $30MM or more.
Pershing Yoakley & Associates (PYA) traces its lineage to 1983, while Horizons was formed in 1993 (originally, PYA Medical Systems, according to state records). The parent has more than 180 employees. In addition to its Knoxville complement, PYA principals include St. Louis-based Burl Stamp, a former CEO of Phoenix Children's Hospital.
PYA's legal counsel is Baker Donelson Bearman Caldwell & Berkowitz and it banks with First Tennessee, said Pershing. VNC