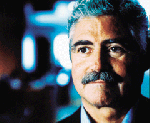 No matter who's in The White House during the next three years, financial, economic and regulatory pressures will probably make life sciences, rather than healthcare services the darling of many investors, while prospects may dim further for ventures centered around the electronic medical records and other health information technologies.
At least, that seemed to be the consensus during yesterday's session of the Nashville Health Care Council's "Healthcare Deal-Making Summit," continuing today at the Marriott at Vanderbilt.

At the heart of such forecasts is a point of consensus: Whether biotech or services, companies must find ways to become 'part of the solution' for improving quality of care and patient safety, while reducing healthcare costs and federal expenditures - and quickly.
Some of those participating in the deal-making event stressed that while pharmaceuticals will be under pressure as government works to reduce prescribing and drug costs, other opportunities will emerge in new fields, such as privatizing some aspects of universities' clinical trials operations.
Also, according to panelist Riley Sweat of Raymond James & Associates, as investors realize that "technology risk" is relatively low in biotechnology - where he believes product development and commercialization often build on previous successes - more corporate strategic investors and private-equity players are likely to seek product or business acquisitions in the sector.
Not to say buying and selling of hospitals will cease. After all, as Lifepoint Hospitals CEO Bill Carpenter explained yesterday, "publicity around the current credit crunch may be just the thing that gets some of those staid old boards" governing healthcare facilities to decide to sell -- that is, if they haven't already been prompted to do so by pressure to improve quality of care and transparency, invest in technology and compete for physicians in short supply.
Reinforcing that view, Blackstone Group Principal Michael Dal Bello said investors in healthcare have "fundamentally a fantastic opportunity," in that sellers' expectations have been pummelled.

Similarly, National Renal Alliance CEO Joseph Cashia told deal-makers in the audience at the Marriott at Vanderbilt that while concentration in the dialysis sector may be a problem, cuts in reimbursement for his hospital-based competitors contribute to his "bullish" outlook for his sector.
Optimistic on a broader basis, GTCR Golder Rauner Principal David Katz told the audience he's "very bullish that there's a real investment opportunity coming...over the next 18 to 36 months." [Related VN Blog post here.]
Katz's caveat: reimbursement will be "under attack" during the same period. He cited such fields as durable medical equipment, outpatient therapy and imaging, where suspected overuse, staffing problems and other factors leave investors wary.
Reimbursement risk seems to have the industry more worried about its "credibility crunch" than about the ultimate impact of the global credit mess.
Bryan Cressey of Cressey & Co. agreed with numerous other speakers that a fundamental restructuring of U.S. healthcare seems unlikely under the next President. However, stressing "we love the provision of medical care," Cressey was also among those pressing the need to produce new ideas for "saving the system money."
Hammering the point, Federation of American Hospitals President Charles Kahn yesterday told conferees the industry most confront realities and perceptions associated with "overuse, uneven performance, subpar patient safety, misaligned payment and too much fragmentation." Concerns such as these, said Kahn, inevitably focus on Medicare, which "sticks out there like a sore thumb."
Worse, said Kahn, there are no quick fixes: In the face of congressional scrutiny during the coming year, savings cannot be realized rapidly enough through introduction of health information technologies or such remedies as disease management programs.
While stressing that healthcare is woefully behind the times in adopting information technology, Kahn's verdict on technology echoed several panelists' earlier observation that while creation of electronic medical records has attracted "hundreds" of providers, no major players have achieved any traction in bringing EMR to market.
According to Sweat of Raymond James, while interest in new clinical IT may be diminished, interest remains strong in tech for revenue-cycle management and business systems. Howeer, he noted that health IT players too often fall short in technology performance, infrastructure and-or scalable business models. He noted wryly, "...having the best product is typically not the major determinant" of a tech venture's success. ♦
.
---