Digital Nashville (DN), the volunteer-driven nonprofit that serves professionals in digital technology, media and content fields, is looking for an executive director to succed Elin Eifler Mulron.
Mulron co-founded the organization in 2007 and formally chartered it in 2008. Earlier today, the group's website -- DigitalNashville.net -- showed 2,516 site-registration profiles as having been created over the years on the site.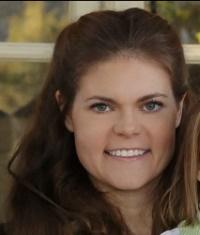 Elin Mulron
Queried by VNC about an announcement regarding the leadership search that has been prominently displayed on the DN website, Mulron yesterday provided the following statement:
Digital Nashville is seeking to recruit an Executive Director. The position is unpaid, but the board is open to considering candidates with a revenue strategy for making it a paid staff position.

We're seeking someone with leadership skills, energy, and passion for building a strong community of tech professionals in Middle Tennessee.

As one of Digital Nashville's original co-founders in 2007, and it's executive director for several years, I can tell any potential candidate that this can be a truly rewarding experience to take on personally and professionally. Digital Nashville is positioned to fulfill an important civic, professional and philanthropic need in Nashville to cohesively serve the vast and growing depth of talented technical individuals in the greater Nashville area, as a dovetail to efforts by other organizations.

My return to full-time employment two years ago limited my ability to continue serving in a leadership role for Digital Nashville. Meanwhile, opportunities for Digital Nashville leadership in our community have possibly never been greater. I believe new leadership, with fresh energy, ideas and commitment, will enable Digital Nashville to resume providing an array of services and support for the direct benefit of the individuals who make up our diverse and growing technical community. ♦
Mulron invited interested candidates to contact her via e-mail, with appropriate comments and credentials. Her email address is Elin at DigitalNashville dot Net
Between 2008-2011, in particular, Mulron and volunteers experimented with and fostered a number of initiatives within the Digital Nashville community, including a corporate innovation mentoring program.
DN formal activity declined during the more than two years since Mulron joined Underwriters Laboratories (UL), which had previously bought Nashville-based PureSafety.
Within the unit now known as UL Workplace Health & Safety, Mulron is VP for channel partnerships and e-commerce.
In addition to UL, Mulron's career has included service with Amazon.com, Asurion, Turner Broadcasting, McKinsey & Co. and an internship with Goldman Sachs, among others. She holds a bachelor's in economics from Yale University and an MBA from the Stanford University Graduate School of Business.
She served during 2009 on the board of the Nashville Technology Council, among other community activities.
Tech runs in the family: Mulron's husband, Tim, is an officer and director of Angel-backed Nashville startup LeanKit. Her LinkedIn profile is here. VNC