NASHVILLE-based Canaccord Genuity Managing Director of Healthcare Equity Research Richard Close today published a research note that suggests HealthStream (NASDAQ:HSTM) and some other healthtech entrants "will have to evaluate blockchain technology adoption or seek partnerships with companies such as [Nashville-based] Hashed Health."
When asked about HealthStream interest in blockchain in January, VP Investor Relations Mollie Condra told Venture Nashville, in part, "This is really exciting technology and its potential as it [is] related to our provider solutions business is particularly interesting."
Condra added that HealthStream had not long before "had an internal team explore this in a project as a part of our 'Innovation Days' program here at HealthStream. So, yes, we're on it."
HSTM market cap stood at $782.4MM earlier today, with its Price/Earnings ratio nearly 78.8. The company is led by tech entrepreneur Robert A. "Bobby" Frist Jr., its co-founder and CEO.
Also in January, HealthStream's Michael Sousa, who was recently named SVP and president of HealthStream 's Verity Provider Solutions business, told VNC that while no blockchain application is commercially available, nor have there been related announcements, there could eventually be some sort of blockchain component in the company's suite of platforms and services.
Nashville-based Hashed Health, backed by Martin Ventures, Fenbushi Capital and others, has recently described itself as "a healthcare innovation company leading the design, development and productive use of blockchain and distributed ledger technologies. Hashed Health partners with public and private sector clients to collaboratively develop solutions and networks that solve health delivery challenges."
A month ago, for-profit Hashed Health announced its formation of its Professional Credentials Exchange, which enables participating healthcare providers to "define and exchange identity and credentials assets using the data, rules, and validation checks applicable to their specific organizational requirements." Hashed further noted that "Credentialing is a mandated process that intends to ensure the clinical competency of a healthcare practitioner."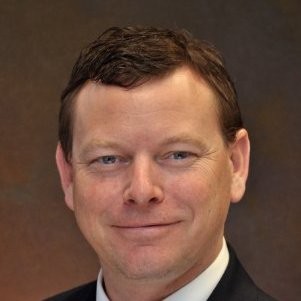 Richard Close
In today's note, Co-authors Close and Associate Brian Hoffman said, in part, "We expect provider credentialing and supply chain to be early use cases. Revenue cycle companies also must be aware of how blockchain may impact existing workflows and product portfolios. Thus, Allscripts, Cerner, and athenahealth will have to monitor blockchain adoption. Near-term EHR's appear to be safe from a disruption standpoint, but longer-term as the technology evolves this area could be impacted as well."
Nashville native John Bass, founder of Hashed Health, is one of the Healthcare industry's pioneer adopters of blockchain. Here is a related Hashed Health blogpost on the credentialing issue.
In July 2017, Hashed Health announced that Nashville-based Change Healthcare had joined its development consortium.
Change CTO Aaron Symanski said on that occasion, in part, "We look forward to working with the Hashed Health members to evolve and establish blockchain as a safe, secure, and transparent way to foster financial interoperability in healthcare."
In February, Hashed Health announced that Princeton, N.J.-based ODH, Inc., a health technology company providing data aggregation and analytics solutions, would collaborate with Hashed Health to develop blockchain and distributed ledger technologies for payers and providers. VNC


. last edited 0836 6 April 2018
---