IN ADDITION to the 18 startups recently inducted into the Nashville Entrepreneur Center's Project Healthcare Portfolio, eight others have been invited to participate in a modified curriculum, now being tailored for piloting.
The EC's Jon Martz
According to EC Product Experience and Marketing Lead Jon Martz, the pilot's curriculum will be very similar to the Portfolio template, with some adjustments to optimize the program for this set of companies.
Based on previous VNC reporting, it seems the EC chose the final five companies of the 18 admitted to Project Healthcare's capstone Portfolio program during a roughly two-week period in mid-July, just ahead of the Portfolio cohort's debut event, July 25. (A smaller group of net-13 companies was reported by VNC on July 10.)
During the Portfolio debut event July 25, EC staff mentioned that another group of applicants would be invited as "pre-Portfolio" teams into a similar parallel program, which it appears EC management had very recently decided to pilot.
The "pre-Portfolio" descriptor seems consistent with the distinction the EC makes for earlier-stage companies, grouping them into either "InFlight" and "Pre-Flight" programs.
It bears note, also, that all the EC's branded programs and pilots are augmented by the EC's overall "navigation" mission, by which it attempts to help all entrepreneurs who approach the EC in their own individual efforts to identify and connect with businesses, talent, advisors, pools of capital and other resources they need to achieve their objectives.
On July 26, Martz provided VNC an annotated list of the eight companies participating in the new pilot and noted that a description of the adapted program will eventually be posted.
The following expanded descriptions of those companies were created by VNC:
Charon Collier
► BlockInterop: Founder CEO/CTO Gina Malak, COO Charon Collier, Peachtree City, Ga. (Atlanta area) -- A blockchain-, smart contracts- and interoperability-oriented IT/Web solutions and services startup supporting feasibility studies, analysis and implementation of FHIR (Fast Healthcare Interoperability Resources), RESTful API, HL7 and blockchain services.
Jaden Risner
► Family Proud - Co-Founders CEO Jaden Risner, COO Clay Treska, San Diego. An application-based software with which patients and their families can clearly and securely communicate all their social, medical, and logistical needs critical to their patient's healthcare.
T. Chamberlain
► MedBlox - Co-Founder/CEO Todd Chamberlain, Co-founder/CSO Somchai Rice PhD - Coralville, Iowa. Blockchain, Distributed Ledger Technology-backed company provides validation of Patient Identity across organizations by indexing existing medical record numbers and creating patient-specific behavioral models.
Peter Litchfield
► Pro+Vide - Peter Litchfield - Nashville. Aims to automate and streamline short-term Physician staffing using technology to increase transparency, drive down costs and improve outcomes for physician team members and healthcare employers.
David Connor
► [The EC said Nov. 19, 2019 that Rare Disease "is not in the program."] Rare Disease Data Trust - David Connor, Nashville. RDDT aims to serve as a safe harbor mediator between healthcare systems and biotech, to enable sponsored search for rare disease patients within electronic health record data, in order to drive the discovery and diagnosis of rare disease patients and end or significantly reduce the diagnostic odyssey of rare disease patients. Also: F6S.
Will Kurtz
► Reviews From Friends - Will Kurtz MD - Nashville. Offers a private, anonymous chat messaging platform that allows new patients making healthcare decisions to get advice from past patients. Platform is installed on doctor, hospital and implant/pharma company websites. Atiba Software Founder/Owner JJ Rosen confirmed for VNC that he holds a stake in this company.
Jeremy Elias
► Track My Solutions - Founder-CEO Jeremy Elias, Kansas City, Mo. Uses open API's to create patient-facing applications. We pull in the health data elements present in a patient's EHR and make the data easily viewable in our application and allow a patient to track their overall health.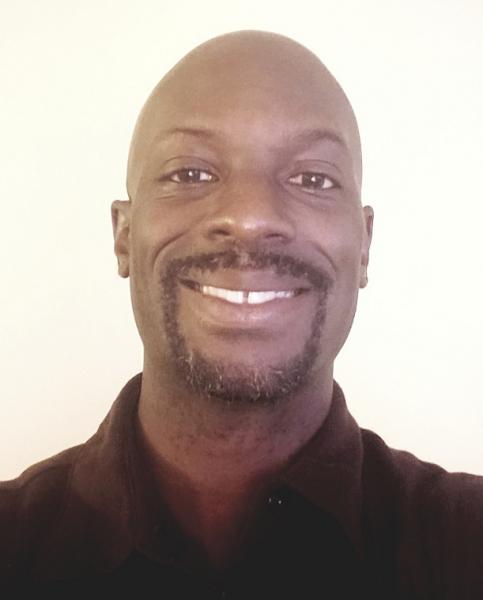 Victor Brown
► Xcellent Life - Founder-CEO Victor Brown - Nashville. Xcellent Life provides an artificial intelligence-powered solution for real-time Human Diagnostics, Decision Support and Engagement that helps drive wellness and reduce costs, across the healthcare industry value chain.
Venture Nashville previously reported that Victor Brown and Xcellent Life were accepted into both the 2016 GigTank accelerator in Chattanooga; and, a 2017 startup program via the Nashville Social Enterprise Alliance. VNC
.
---
. last edited 1256 19 Nov 2019
---