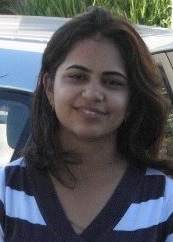 Four companies with international entrepreneurs and three U.S.-based startups, including one from Tennessee, have been chosen for the 2016 cohort of the 1440 Accelerator for publishing innovation, sponsored by Ingram Content Group and based at the Nashville Entrepreneur Center's (EC).
"Congratulations to the 1440 Accelerator participants. The inventions, ideas and diversity of the group are indicative of the potential for the future of the publishing industry," said John Ingram, who is chairman and CEO of Ingram Content Group (ICG), as well as chairman of the EC board of directors.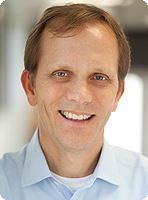 John Ingram
"We look forward to helping these entrepreneurs grow and establish their ideas and products through the 1440 Accelerator, as we all work together to create the future of publishing through innovation," Ingram added in a 1440 press release this morning.
In its first year of operation, the accelerator runs 14 weeks, beginning Jan. 31 and ending May 9. Cohort members were drawn from among applicants from 14 countries across six continents, according to the release. The total number of applicants was not disclosed.
Each cohort member is to receive $30K, in exchange for 7% equity in the company. (Updated 9:59am to reflect policy change from higher % originally announced, but superseded.)
The cohort members announced today are below - the links are to their LinkedIns, which have information on their companies.
► Authorpad Publishing, led by McWhilton Chikwenengere, Chitungwiza, Zimbabwe
► Authorship.me, led by Roberto Machado de Campos, Sao Paulo, Brazil
► Freenters, led by Rho Kook Song, Chicago, Ill.
► Leafless, led by Richard Billings, Memphis, Tenn.
► PiracyTrace, led by Scott La Counte, Anaheim, Calif.
► PublishSoSimply, led by Michal Majewski, Poznan, Poland
► Woodpie, led by Anuradha Bajpai, Bangalore, India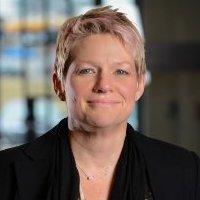 Heather McBee
Reached for comment, Heather McBee, the EC's VP for accelerator programming, this morning pointed-out that the EC+CMA-backed Project Music accelerator runs January-May, concurrent with 1440. Thus, there are "great educational and experience opportunities for the startups, thanks to the connections in Nashville's history between the music and publishing industries."
At the announcement of 1440's formation last summer, officials said the program might admit up to 10 startups. The extension of the program's application deadline seemed to underscore the founders' selectivity.
The 1440 Accelerator, named for the year Johannes Gutenberg perfected his printing press technology, begins Jan. 31 and ends May 9, 2016.
1440 states that it supports entrepreneurs in early-stage companies pursuing innovative products and technologies used to create, distribute, or consume print or electronic book content.
The companies' offerings support book publishers and independent authors, and-or to help retailers, librarians or educators connect with readers. VNC


Last edited 4:20pm
---