Nashville is in for an unprecedented economic-development push, if Co-Chairs Mayor Karl Dean and Randy Goodman and their allies can marshall the talent, energy and the money to sustain the Music City Music Council.
The group that was initially populated with upward of 60 volunteers, now has 21 members, including a de facto executive committee, plus six committee chairs and ten at-large members who have all accepted formal responsibility for their domains, Goodman told VNC.
Mayor Dean
Going forward, the Council will be driven by objectives and metrics to an extent unprecedented. "'Hope' is not a strategy," said Goodman, who added that he believes Metro Nashville has never had a mayor more dedicated to the Music sector and to Nashville's "Music City" brand than Dean, recently elected to his second four-year term as mayor.
More than two years after its launch as the city's Music Business Council, rebranded and refocused "MC2" already has its sights set on short-term organizational matters, as well as on longer-term strategic objectives, the latter including:
► Transforming the volunteer-driven Music Council within a year or so into an energetic nonprofit, possibly modeled after the Nashville Health Care Council (NHHC), with a gameplan for developing its own revenue streams.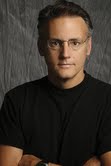 Randy Goodman
First, said Goodman, the relaunched Council will work hard to earn more credibility, then it will begin pursuing resources for "sustainability," which he said local executives, including Nashville Chamber CEO Ralph Schulz, have urged him to secure for the Council. By the end of Metro's Fiscal Year 2012, Goodman promised, the Music Council will be operating aggressively and with purpose, and with a path charted for sustainability. "Quite honestly, if we can't move the dial by June 2013, we'd have to ask whether [the Council] can make a difference." With music labels' traditional business model "under such assault" it's not obvious where support will come from, Goodman acknowledged, adding, "we're going to chase it with all our might."
► Targeting Music-sector companies that could relocate to Nashville or expand their presence here, much as New York City-based Broadcast Music Inc. (BMI) expanded its footprint here, decades ago.
► Bringing the GRAMMY Awards to Nashville in 2015 (a year after the new Nashville Convention Center opens), and every five years thereafter. MC2 is already "aggressively" working on this target and attracting other such productions will also be a goal, Goodman told VNC.
► Eventually building sustainable capacity to support Music-industry startups and early-stage ventures, initially leveraging the Nashville Entrepreneur Center, but later possibly moving toward free-standing Music-oriented startup capacity, including infrastructure and capital.
► Bringing together thought-leaders from industry, associations, unions and academe to address the sector's major issues in something like a "think tank" to address the sector's needs, challenges and aspirations.

Nancy Shapiro
► Positioning the Music Council's education committee -- which recently announced its Music Makes Us Nashville Music Education Project (link) -- to become an independent nonprofit 501c3 within a year or so. It's goal is nothing less than creating within Nashville "the best music education program of any public school system in the world." The community-wide program, which is led by Nancy Shapiro, Nashville-based VP of The Recording Academy (NARAS), centers on Metro Nashville Public Schools and has attracted the financial support of Martha Ingram (Ingram Industries), Mike Curb, founder of Curb Records; and the Gibson Foundation, the charitable division of Gibson Guitar, chaired by Henry Juszkiewicz.
Those and other initiatives flow from a set of four interrelated priorities that have been adopted by the Council, Goodman explained: "Permanent Solutions" will address business recruitment, retention and development; "Visitor Solutions" include conventions, hospitality and tourism; "Education," focuses on strengthening and launching an independent initiative; and, "Live Music," which will look at fostering the live-entertainment ecosystem and its infrastructure.
Ralph Schulz
In addition to Co-Chairs Dean and Goodman, the Council brass includes Butch Spyridon, president and CEO, Nashville Convention & Visitors Bureau (NCVB); Ralph Schulz, president and CEO, Nashville Area Chamber of Commerce (CoC); and Mary Ann McCready, immediate past co-chair.
The Council named six committee chairs: Goodman, to chair Hospitality; (Gaylord) Ryman Auditorium General Manager Sally Williams, for Live Music; Vector Management Partner Ken Levitan, for Business Development (and perhaps for that sustainability goal); Nancy Shapiro of The Recording Academy, for Education; Bohan & Associates Partner David Bohan, for Marketing; and Country Music Association CEO Steve Moore, targeting associations and trade organizations.
Each committee's plans will get more focus when the Council convenes for its quarterly gathering here during the week of the CMA Awards (Nov. 9), Goodman said.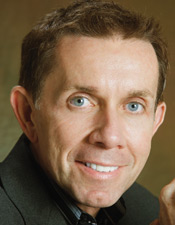 Joe Galante
At-large Council members include consultant and investor Joe Galante, the former chairman of Sony Music Nashville; Clarence Spalding, president, Spalding Entertainment; Troy Tomlinson, CEO, Nashville Sony/ATV Publishing; David Ingram, chairman and president, Ingram Entertainment; and agent Scott Clayton of Creative Artists Agency. Also named: Mike Wells, president and CEO, Jackson National Life Insurance Co., and Steve Turner, principal, MarketStreet Enterprises (primary developers of The Gulch district).
The Council's dozens of former members and others in the community are being encouraged to register with the Council their interest in shouldering fresh volunteer responsibilities, as the group's workplans are fleshed-out, Goodman confirmed.
The Council and its volunteers are reinforced by closely allied Metro Nashville government agencies, the Nashville Area Chamber of Commerce and the Nashville Convention and Visitors Bureau.

Honey Hopkins
Recently appointed Music Council Director Honey Hopkins joined the Council from the Nashville Chamber's economic development unit, from which she helped staff the fledgling nonprofit. A native Chattanoogan, Hopkins previously spent five years in public-affairs work for the Charleston, S.C., chamber; she was also an aide to former U.S. Rep. Zach Wamp and a PIO for the state's Department of Labor. She earned a bachelor's in criminal justice at the University of Tennessee at Chattanooga. She's to provide "the glue" for the Council, Goodman noted.
Matt Wiltshire
Matt Wiltshire, director of Metro's economic and community development department, will be a key resource, said Goodman. Wiltshire was previously an investment manager for NEST-TN, the Tullahoma-based TNInvestco fund, and prior to that was for six years an investment banker with Avondale Partners.
Other team members include Sacks & Co., the New York City-based PR firm previously retained to support the Council; and, Music City Networks, the Web design and e-commerce firm that numbers Scripps Networks, UMG, MTV Networks and numerous performers among its clientele.
Sam Reed
Sacks recently beefed-up its Nashville presence by hiring Sam Reed, the 32-year-old son of Gaylord Entertainment (Hotel, Opry, Ryman, WSM, etc.) Chairman-CEO Colin Reed. The younger Reed, an attorney, was previously an aide to U.S. Rep. Jim Cooper (D-5), and has a penchant for intellectual property and politics.
Goodman, 55, was chosen by Dean in July to succeed McCready. He was most recently president of Lyric Street Records.
The Music City Music Council meets most often in the Metro Courthouse, not long ago beautifully renovated, but it is exploring ways to secure other quarters, Goodman said. VNC