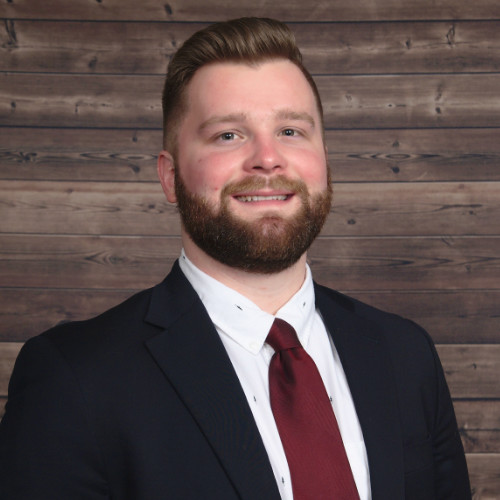 EIRSYSTEMS INC. of Chattanooga is pursuing a $500K friends and family convertible note raise; has mapped its Seed and Series A equity rounds; and, has planned the phased market entry of its blockchain-powered P.A.G.R. e-prescribing platform technology.
Co-founder, majority owner and President Tyler Seaberg told Venture Nashville his goal for the Seed round is $1MM. That effort is to begin in 4Q 2019.
EirSystems' Seed round is projected to be sufficient to enable the company to complete its pilot program in hospitals and pharmacies; broaden its marketing and begin generating commercial revenue; and, set up the company's blockchain node structure, said Seaberg.
The target for its potential 2021 Series A has yet to be determined, but one objective for use of proceeds for that letter-round is reaching $5MM annual recurring revenue. A Series B raise is not likely before 2022.
Seaberg said he and his team are steadily expanding their collective networks to engage with angels, VCs and corporates.
They're also reaching out to blockchain-centric resources, particularly The Blockchain Legacy Fund, in Utah.

Ryan Seaberg
The 22-year-old CEO and his 24-year-old brother Ryan Seaberg, who is the company's co-founder and chief marketing officer, formed the company in June 2018.
Robert Newman, the company's third co-founder and its New York-based project manager, did much of the company's earliest tech work, said the CEO.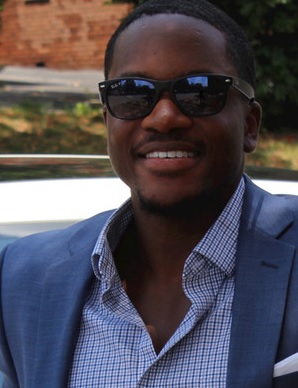 CTO Kenny O'Neal
The EirSystems team now includes 10 fulltime members and one part-time. The crew includes four tech developers, said the CEO. The company's CTO is Kenston "Kenny" O'Neal and its chief compliance officer is Chris Zack.
Its company advisors include a half-dozen professionals, including Sassan Naderi MD, attending physician for emergency medicine at New York Presbyterian-Queens; David Adair MD, a serial entrepreneur and found of a Chattanooga VC, Solas BioVentures; and, Nita Shumaker MD, a former member of the board of trustees of Erlanger Health System and former president of the Tennessee Medical Association. More team and advisory board information is here (scroll down).
Asked about retained advisors, Seaberg said he relies on attorney Chandler Waits with Riggs Davie in Nashville and Luca LLC of Birmingham for accounting.
He said he is also in early discussions with several intellectual property-oriented law firms in Nashville and elsewhere, ahead of the company's provisional patent filings. And, he is exploring hiring a Tennessee-based accounting firm.
The company's P.A.G.R. (Prescription Abuse Greatly Reduced) platform is being established using the Hyperledger Fabric blockchain framework and smart contracts technology (see here and here).
The permissioned distributed ledger requires no tokens, only the authorized password/key, professional credentials and the user's Drug Enforcement Administration (DEA) registration data.
P.A.G.R. is designed to enable physicians and pharmacists to: Track the movement of opioid products (safely drawing-in data from multiple databases); write, bundle and automatically time-stamp prescriptions executed along with information regarding medication safety measures; and perform medicine reconciliation (MedRec) via a single, fully interoperable web interface, while helping to both avert adverse drug events and reduce human errors that may increase risk of fraud, overprescribing and related abuses. Hacks as well as human errors will be traceable and time-stamped, just as are legitimate transactions.
The company also emphasizes that "P.A.G.R Prescriptions can be API integrated into any current systems being run in hospitals and pharmacies or can operate as a stand-alone platform."
Documentation on its website asserts that "EirSystems is uniquely focused on marketing our product to [providers and pharmacies based in] small and rural areas that are greatly affected by prescription misuse and do not currently have any e-prescribing systems in place."
The company also acknowledges [links added by VNC], "There are a wide range of competitors in this space. At the top of the list are massive medical software companies like Epic, Cerner, and Allscripts that have an e-prescribing platform incorporated into their system. We plan on partnering with these companies through their app-orchards to gain access to their data, as well as using their network to send prescriptions to the appropriate pharmacy.
"Some smaller healthcare IT companies like Utah-based Collective Medical and Dalton, Ga.-based QuickSCRIP are more direct competitors," the company continues, adding that the team believes its offering includes strong safety and MedRec attributes that give the company a demonstrable edge.
The CEO also noted that blockchain-centric entrants who are potential allies include Walmart-aligned MediLedger (by Chronicled, San Francisco) and Remedichain (Memphis).
Asked about exit options he imagines at this early stage, Seaberg said that while an eventual strategic sale is logical, but, unless a major suitor that has both healthtech and blockchain savvy is in the mix, licensing might be more prudent as an early-growth strategy.
For now, however, the company is mainly focused on documenting the incremental value of its solution for clinicians and pharmacies. The platform has been in alpha testing among users in Ohio and Tennessee and is projected moving to beta within the next two quarters.
Only after meeting such benchmarks will the company proceed with additional product offerings, using its core blockchain platform. An offering for use in senior-care and geriatric medical settings is likely to be next-up, he added.
The CEO began considering potential tech-enabled remedies for the targeted problem nearly two years ago. He was spurred to action partly because his brother Ryan was then concerned about having been prescribed what he saw as an inordinately large supply of pain-killing medication containing an opioid, in the wake of a recent sports injury.
Together, the brothers began searching for means to improve tracking of opioid medicines.
The CEO explained that he and his brother probably have increased sensitivity to the importance of these issues, due to the fact their father and now advisor, David Seaberg MD, is an emergency room physician and the former dean of the University of Tennessee at Chattanooga's College of Medicine.
Family ties also influenced the naming of the company. In homage to their late grandfather, Richard Seaberg, who was a native of Sweden and a chemical engineer, the founders named the company after Eir, the goddess of healing in Swedish lore.
The CEO noted that the company has chosen Fabric for its blockchain implementation because the founders are "agnostic" regarding the value of using tokens in an Ethereum implementation. The increased operational spend and data-security issues associated with tokenization does not seem worthwhile, he added.
Tyler and Ryan Seaberg were born in Jacksonville and in Pittsburg, Pa. respectively, but have spent most of their lives in Chattanooga. They both graduated from Baylor School in Chattanooga.
The CEO attended Macalester College in St. Paul, Minn., but suspended his college studies to pursue this venture. During his college years, the CEO also worked two stints with Chattanooga's celebrated Bellhops startup.
EirSystems' launch was first noted by VNC in April here, thanks to a Times Free Press report.
The team has continued to push forward, months after being told they were "too early" by officials of both the Hamilton County Business Development Center (an affiliate of the Chattanooga Chamber) and The Company Lab, in Chattanooga, according to the CEO. CoLab, Erlanger and Unum recently launched a healthcare accelerator.
Tyler chalked that reception up to EirSystems, a healthtech play, being a less familiar venture in Chattanooga, but noted that those responses served to spur him and his team onward.
He said he is expanding his contacts in Nashville and elsewhere, and had previously attended BTC Inc.'s 2018 Distributed:Health blockchain conference in Music City.
NOTE: Nashville-based Change Healthcare has for 18 months been running a claims-processing network field test based on Hyperledger Fabric, in parallel with the company's traditional processing system, case study here. VNC
. last edited 1137 CT July 20, 2019 to correct name of an organization mentioned.
---