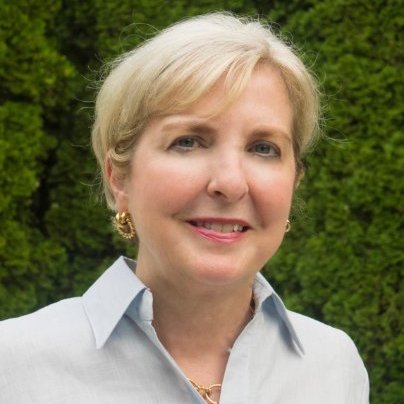 ON MONDAY, Yvonne Gilbrech Sullivan began her new role as Entrepreneur in Residence and Alumni Relations lead for the Nashville Entrepreneur Center.
Sullivan -- Angel investor, startup mentor and former financial-services exec in Dutch-flag companies -- told Venture Nashville yesterday she'll be advancing proposals for new tools and resources for local entrepreneurs in EC accelerator participants and, eventually, for teams in more mature entrepreneurial companies in the region. She said it was premature to elaborate.
New initiatives related to helping entrepreneurs prepare to recruit investment capital at successive stages, plus educational and speaker programs that afford entrepreneurs a "deeper dive" into some issue-areas are likely forthcoming, said Sullivan.
As previously reported by VNC, the EC's Vision2020 calls for establishing "a continuum of capital resources" and a global presence, among other things.
The EC's alumni include individuals participating in EC-based Project Music, Project Healthcare, 1440 (Ingram Content Group), Bunker Labs (veterans) and Pre-Flight, among EC members.
Brody-Waite
Coincidentally, Sullivan went aboard the nonprofit EC on the same day (Aug. 1) that newly appointed EC CEO Michael Brody-Waite reported for duty.
Many of Sullivan's new responsibilities were previously assigned to Entrepreneur in Residence Julia Polk, who operates, advises and consults via her New Venture Consulting LLC.
Sullivan noted, however, that oversight and management of the EC's pool of mentors -- formerly overseen by Polk -- is now assigned to Robinson Hunt, the EC's entrepreneur advisor/mentor staff lead.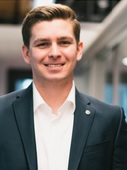 Robinson Hunt
Hunt, 25, told VNC this morning he is pursuing his MBA (Leadership) at Lipscomb University and earlier earned his bachelor's in Business/Finance at Aquinas College in Nashville. He is a Montgomery Bell Academy grad.
Sullivan has advised startups Jammber and Boomalang, among others, and has been an active Angel investor for about seven years.
Earlier, she held an a range of senior research, business development and related posts within Amsterdam-/New York-based ABN AMRO bank and securities units. She is FINRA-registered for several securities. Her LinkedIn profile is here.
Polk is currently fractional CFO of both IQuity Labs and Dart Data (née Dart Music), and previously held similar roles with both Change:Healthcare and NextGxDx.
Polk also previously advised startup Scorebird, among others. Polk remains an EC mentor and a member of the Launch Tennessee entrepreneurship committee, according to her Linkedin. VNC



. last edited 6 Aug 2016 1021
---