THE Entrepreneurs' Organization (EO) Nashville chapter - which says it is the fourth-largest EO chapter in the world - announced its 2016/2017 board of directors.
EO Nashville has 172 entrepreneur members, making it the fourth-largest EO chapter in the world. EO Nashville members own or operate companies from $1 million to over $100 million in revenue. Collectively members of the chapter employ more than 8,500 people and represent $1.62 billion in annual revenue, with local EO members' annual sales averaging $12.8 million. The global EO network has 153 chapters and more than 11,000 members in 48 nations.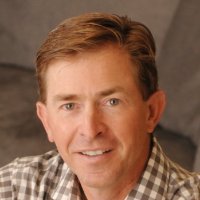 Charles May
"As one of the largest, fastest growing and most successful EO chapters in the world, it is clear that entrepreneurial activity is a key aspect of Nashville's business landscape," said incoming chapter President John Kepley. Kepley is to succeed current President Charles May of bytes of knowledge.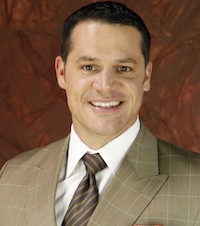 John Kepley
"It is a great honor to be able to work with these outstanding men and women of the board to further advance EO Nashville and all it stands for in our city," Kepley added. He noted in today's press release EO Nashville's recent submission of a slate of ideas to Metro/Nashville Mayor Megan Barry for improving Nashville's business environment .
The EO Nashville chapter's board includes those below. New leadership appointments take effect May 1, 2016:
President: John Kepley, CEO, Teknetex Inc
Past President: Charles May, President & Co-Founder, bytes of knowledge
Incoming President: Alan Young, CEO, Armor Concepts LLC
Membership Chair: Eric Jackson, Managing Partner, Keystone Business Solutions, LLC
Membership Co-Chair: Brad Hill, Owner, Local Search Masters
Finance Chair: Brittany Lorenzi, Founder, BluePrint Strategy
Finance Co-Chair: Josh Pittman, CEO, MediCore Medical Supply
Strategic Alliances Chair: Bryan Merville, President, Beacon Technologies
Strategic Alliances Co-Chair: Sonny Clark, President, Edge Real Estate
Catalyst Chair: Alex Tolbert, Owner, Bernard Health
Catalyst Co-Chair: Amy Tanksley, Owner, Uncle Classic Barbershop
GSEA/Mentorship: Evan Austill, COO, PatientFocus, Inc.
Communications Chair: Bethany Newman, Co-Owner and President, ST8MNT
Communications Co-Chair: Traylor Woodall, Executive Creative Director and Founder, Fivestone Studios
Learning Chair: Shaun Carrigan, CEO and Founder, NetContent Inc.
Learning Co-Chair: Jeff Bradford, President and CEO, the Bradford Group
Social Chair: Angela Proffitt, Owner, Vivid Experiences, Angela Proffitt, LLC
Social Co-Chair: Glenn McConnell, Owner, Music City Tents
Forum Chair: Rebecca Donner, Owner, Inner Design Studio
Forum Co-Chair: Joleyn Smithing, President, Collegiate Sports Data
Member Benefits/Engagement Chair: Mose Ramieh, President, Power & Generation Testing, Inc.
Member Benefits/Engagement Co-Chair: Bryan Ansley, President and CFO FNB Merchants
Community Chair: Dan Hogan, CEO, Medalogix
At-Large Chair: Marty Reed, CEO, RANDA Solutions ###
.
---
Related Articles