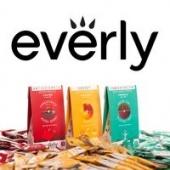 EVERLY, the Nashville natural mix and beverages startup, is "in high gear" preparing for a Series A capital raise, said Kyle McCollom, its CEO and co-founder.
McCollom, who is Everly's largest individual shareholder, declined to disclose a target range for the Series A at this time. The letter-round, which could attract equity investment from venture capital, as well as Angels and family offices, will be calibrated to raise only "the right amount of money to really accelerate" into national grocery channels and bolster cashflow, he said.
Since its inception in 2011, the business has received $757K in outside funding through two Seed raises, plus just over $52K via Kickstarter -- on top of $25K at the outset from its co-founders, said McCollom.
Everly's 2014 sales totaled about $300K, treble its 2013 results, he confirmed. Its three co-founders have begun drawing salaries, said McCollom, noting that the company also has numerous independent contractors.
Its flavored beverage mix packets contain only natural ingredients, and, at the request of its customers, it is preparing to launch at least three flavors of bottled liquid drinks. Long-term, the CEO said, the industry expects sales to be roughly evenly divided between bottled and powdered offerings, though powder is now roughly 70% of the estimated $2BN sector.
Kyle McCollom
Its customers include Whole Foods, Amazon.com, Publix and EarthFare. Further major customer announcements are pending while shelves are being stocked, said 26-year-old McCollom.
Results to date, followed by a successful Series A seem likely to reinforce Everly's standing as a business with brains and legs, as well as a conscience.
Since its founding, the company has pledged to help underwrite from its sales the provision of oral rehydration salts to the needy, wherever they are.
McCollom is a 2011 Vanderbilt University grad who received an Ingram Scholarship, which was inaugurated by the late Bronson Ingram, former VU board of trustee chairman and Ingram Industries CEO, and then-Chancellor Joe Wyatt. The scholarships are awarded to students who have demonstrated capacity to address chronic societal issues, as well as become successful leaders in their chosen fields.
Everly's initial product offerings are few, befitting a beverage startup, but McCollom noted that the market for powdered or liquid drinks remains to be "cracked" by Everly, which can look forward to introducing further flavors and lines, perhaps including electrolytic and energy powders, he said.
Moreover, he said, the co-founders are motivated by the opportunity they perceive to innovate on a larger scale in products, processes and business models that are consistent with the values that led them to include a social-enterprise component in their plans.
When possible, the team sets aside time on Saturday to "re-engage" with one another and to explore very preliminarily opportunities that might lie over the horizon. For example, the company might eventually consider getting involved in the ingredients supply chain, to deal, for example, with shortages in Stevia sweetener supply. (Related GWI commentary.)
There's a lot going on. In addition to prepping for the Series A just ahead, Everly is scouting for a strong public-relations firm to help broaden its brand, said McCollom.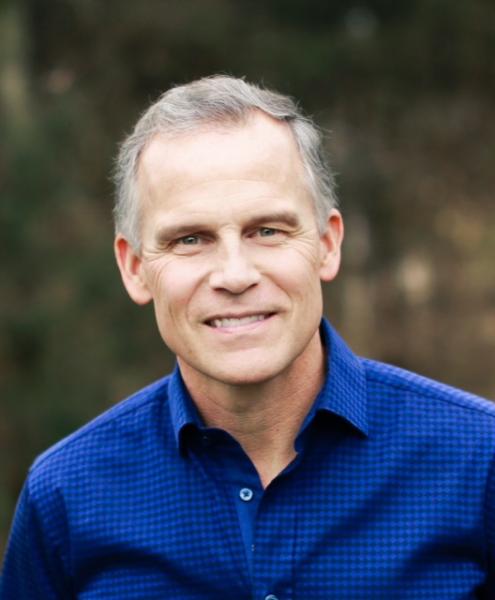 NueCura's Lazas
Also, the startup plans to move next month into the new WELD communal workspace in The Boot Factory, located equidistant from the 8th Ave.-Melrose and Fairgrounds communities.
Everly's recently completed second Seed round attracted $567K from investors that included 11 Angels associated with NeuCura Partners.
Previously reported investors include InCrowd Capital and some of its Angels; Fortnum Partners; and, Chattanooga Renaissance Fund. NueCura plans to participate in the Series A, according to NueCura Managing Partner Don Lazas, M.D.
Chris Cole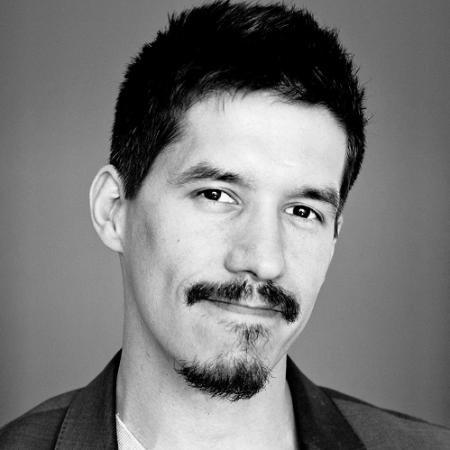 Andrew Hulsey
All of Everly's outside capital raised thus far has been in the form of convertible debt; thus, for the moment, equity remains concentrated in the hands of co-founders McCollom, CMO Chris Cole and COO Andrew Hulsey. McCollom holds the largest single share.
McCollom said that, although the team's focus is entirely on growth at this time, eventual sale to a strategic partner, with the founders typically remaining aboard, is a likely and logical outcome. He noted that small natural-foods brands have difficulty achieving brand scale in competition with majors, but they are attractive M&A targets. He said Odwalla's sale (2001, after 16 years in business) to Coca-Cola stands-out in the sector.
With varying degrees of directness, the company's competitors include Unilever's Lipton; Kraft Foods' Mio and Crystal Light brands; Emergen-C (Pfizer, formerly by Alacer); True Citrus; Madhava; and, Stur Drinks, among others. Notably, when Everly promoted its interest in capital via CircleUp -- the platform that connectes investors and consumer packaged-goods ventures -- it described itself as the "Crystal Light of Whole Foods."
Everly's retained advisors include attorney Chris Sloan, with Baker Donelson Bearman Caldwell & Berkowitz. It banks with Avenue Bank and its accountants are with Crosslin Associates.
To fulfill its social-enterprise objectives, Everly is partnering with London-based ColaLife.org, which is operating on-the-ground in Zambia via an indigenous company that develops distribution of rehydration salts via micro-entrepreneurs. Domestically, Everly also contracts with an undisclosed Atlanta-area copacker for production of its commercial product offerings.
The Everly team has gotten enviable training, exposure and mentoring, almost from the start.
For example, in 2011, prior to launching Everly, Co-founders McCollom and Cole were advisors to Wannado (then branded Kahootzz) in the original Jumpstart Foundry. They then took nascent Everly into the 2011-12 Nashville Entrepreneur Center (EC) accelerator.
In 2013 they had their highly ranked Kickstarter raise, and pitched both LaunchTN's major Southland (now 36:86) and the smaller Spark! Elevator competition. In 2014, they were selected to participate in UpGlobal's "Rise of the Rest" tour (formerly Startup America, both led by AOL entrepreneur Steve Case); and, it was chosen to exhibit in the Southland startup village.
Along the way, the company has attracted numerous advisors and investors, including Igal Zamir and Trey Noel, the latter CFO of local startup NextGxDx; and, early equity holders from its days within the EC, Shawn Glinter, entrepreneur and master mentor; James Spradley, CEO of Standard Functional Food Group in Nashville; and, product/brand creatives at FLO Thinkery, represented by CEO Gavin Ivester.
In 2011, Everly was originally registered as Disruptive LLC, but that named was deemed too "harsh" for consumer branding, and it was changed to Everly. Everly was derived from "evermore," a word that came up as the founders focused on the value of "freedom" (from artificial ingredients, from unsustainable practices, from excessive calories, etc.), McCollom explained.
NueCura's Lazas noted that, as a gastroenterologist, he found Everly's rehydration program very interesting, though his group has invested on traditional grounds. Everly's recent announcement of landing Publix as a customer greatly influenced the Seed round, he noted.
NueCura is closely allied with Fortnum, whose Managing Partner Chris Taylor had earlier invested in Everly via InCrowd, Lazas explained. NueCura Angels first looked at the Everly deal in August 2014, and it closed in January.
McCollom noted that its investors typically treat its costs associated with the rehydration program as marketing expense. VNC
---