STRATASAN, the healthcare marketing analytics firm originally known as HealthDataSource, announced July 1 that investor, Chairman and Founder Tod Fetherling is now fulltime in the company with Founder and CEO Jason Moore.
VNC reported May 24 that Fetherling and Moore were in talks. Fetherling's last day as CEO of Nashville Technology Council (NTC) was June 30.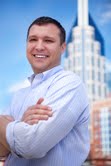 CEO Jason Moore
Moore said during a weekend VNC interview that he is "excited" that Fetherling is coming inhouse fulltime; he cited Fetherling's passion for the work and his "vast integrity" among the qualities Fetherling brings with him.
The Stratasan venture was originally funded by management and six Angels, Moore said. More recently, an A-round brought in a fund associated with Clayton Associates; individual investor Michael Burcham (CEO, Nashville Entrepreneur Center); and, a TNInvestco fund, XMi High Growth Development Fund (here).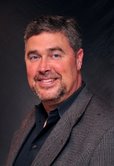 Tod Fetherling
In addition to revenue growth, per se, Fetherling will be "casting a wide net" to establish partnerships with healthcare-oriented marketing, public relations and other firms, Fetherling said.
Such partnership conversations are underway, but none is expected to be exclusive, initially, Fetherling continued. Those alliances are logical, given the strategic value of Stratasan analytics, he noted. Particularly as providers ally to address "accountable care" incentives and regulations, close integration of intelligence-driven marketing, physician and patient relations is essential, Fetherling said.
NTC has heard from nearly 180 candidates to succeed Fetherling, NTC Chairman Chris Sloan told VNC today. Sloan expressed confidence that the search process "is taking us in the right direction."
The NTC executive committee is in earnest discussion with "a small number of candidates" and "our hope is that within the next two or three weeks we'll be in a position" to announce the chosen successor. The new CEO's start-date will be partly determined by that person's transition needs; the NTC board is comfortable that existing staff will execute well several events and other duties that were planned prior to Fetherling's departure. While the NTC search continues, Fetherling remains available to NTC, as his schedule permits.
Fetherling, 46, who is also one of Stratasan's founding Angel investors, will be chiefly responsible for business development, expanding a client base that now includes 12 signed customers, said Moore.
Fetherling will also provide field intelligence and customer feedback for product and service development; product development will be carried-out by other members of the Stratasan team, which now includes five full-time staff and a part-time contractor, said Moore. Another full-time developer is being recruited, he added.
Moore and Fetherling explained in separate interviews this weekend that initial marketing efforts made clear that the firm's original name was leading too many prospects to assume that the company was offering commodity data assets, rather than value-added analytics and related services essential for healthcare providers' marketing, strategic partnering and outcomes-improvement efforts.

Stratasan is a unique name that suggests a number of useful themes, including "strategy," the Cloud, data storage area network, health, differentiated layers of data, security and more, each said. For the moment, Stratasan is a "dba" brand for HealthDataSource, said Moore.

Fetherling confirmed he had spotted other startups he could join, but he chose to invest more deeply in Stratasan for a number of reasons: For starters, he was already an investor, its chairman and a mentor to the firm. The fact that the venture is closely related to work he's done over the years for HCA and others, coupled with the post-reform healthcare business "climate" and the modern tools available for data visualization, all helped make it a cinch, Fetherling said. He added, "It's the right thing to do."
Fetherling's career has also included service as chief product officer, ConnectivHealth; CEO Relegent; VP business development, First Consulting Group; CEO, Galaxy.com; president, The Health Network, and director of interactive, HCA.
The Nashville Technology Council executive committee that is spearheading NTC's search for Fetherling's successor currently includes Chairman Chris Sloan, past-Chairman Andy Flatt of HealthSpring, David Klements of Qualifacts and Glenn Acree of Belmont University.
The NTC executive committee is likely to add additional members in the near future, Sloan added. VNC