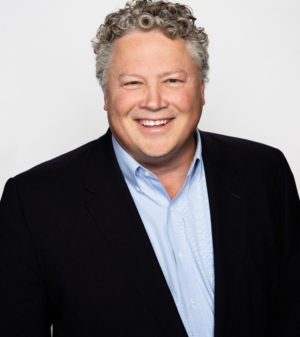 SILAS DEANE, the Nashville entrepreneur who sold VendEngine and its financial and communications technology offerings to Tyler Technologies (NYSE:TYL) for $84MM in 2021, responded with enthusiasm when told that Launch Tennessee has requested proposals for creation of an industry mentor network for this state's financial technology sector.
In a series of interviews for this story, Deane explained that as he now travels the nation and the world as VP for Tyler's Resident Resources unit, he routinely sees executives from other states touting their fintech sectors, with Atlantans, in particular, often highly visible at major gatherings.
VNC research shows that nonprofit trade association Fintech Atlanta touts Atlanta as a "globally recognized capital of financial technology" during such events as Money20/20, which will hold 2023 events in Amsterdam, Bangkok, Las Vegas and elsewhere.
Deane explained that he's glad to see all U.S. industry representatives at these happenings, but he would love to see more Nashvillians and other Tennesseans establishing their presence in major fintech events.
He told VNC he intends take a closer look at Tennessee's effort to raise the profile of Middle Tennessee's financial-technology industry and its talent, through the proposed fintech mentor network and otherwise. There's more background on the mentor network at the bottom of this story.
Similar enthusiasm drove him a year ago to accept the chairmanship of the the advisory board for the Von Allmen Center for Entrepreneurship, in the Gatton College of Business and Economics of the University of Kentucky, his alma mater.
Plano, Texas-based Tyler Technology recently announced its sharp expansion of production of manufacturing, service and supply operations in the Nashville area, at Kingston Springs.
Deane, who'll soon turn 57, explained that -- even though he's now "drinking water from a firehose" as he addresses Tyler's growth opportunities -- what is for him unprecedented access to solid corporate resources gives him the opportunity to see the business he pioneered truly take wing.
Tyler Tech's market cap is about $14BN this afternoon, with shares trading north of $334.
Deane noted that, in the years prior to the sale, he and his VendEngine team had deferred deals with some potential bidders and investors over the years, but a couple years ago they had agreed it might be time to stop relying on cashflow to fund growth, partly because "when you do that you're always kind of living on the knife's edge."
Soon after that, Deane said an opportunity to talk with Tyler materialized and quickly gained traction.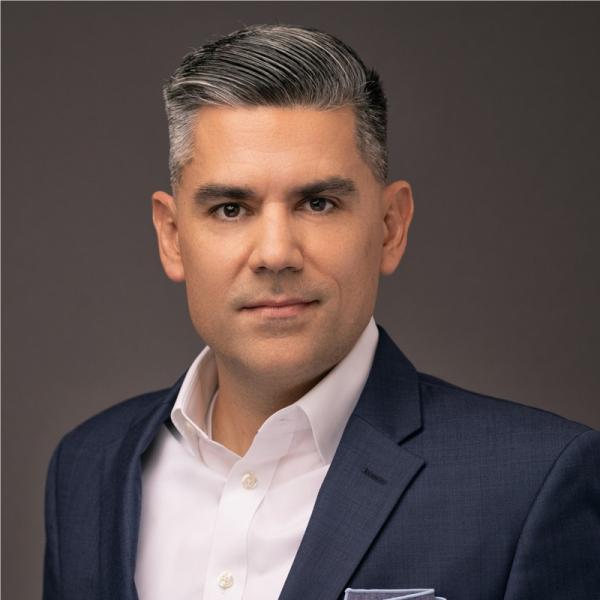 Brian McGrath
It's passion for providing software to markets that sorely need it that energizes him, he said, adding that he was free to part ways with the Tyler business as soon as the deal was complete, but he was eager to remain aboard, reporting to Brian McGrath, who is Tyler's president for Courts and Justice, within which the business formerly known as VendEngine is positioned.
In 1999, Deane, a native Kentuckian, arrived Nashville after a sojourn working on Capitol Hill in Washington, D.C.
He soon launched Logic Media Group, a Nashville PR, e-commerce and technology business that quickly became a thriving member of Nashville's former eConception incubator, and continues operating as Deane Smith Partners, in Brentwood.
By 2009, he has conceptualized what would become VendEngine, which formally launched in autumn 2011.
As VNC previously reported, he grew the business without outside investment capital, even managing to pay for two acquisitions -- Harpeth Industries and Sherrod Computers -- using only cashflow and ordinary business loans.
When the Tyler transaction was executed, Deane personally held a greater than 50% interest in VendEngine.
He said that in addition to his own financial and technology background, the advisors he had through the years had played vital roles, particularly in the company's final years as an independent business.
Support of both his core team and his outside advisors were particularly important during the formal M&A process that led to Tyler's acquisition, said Deane.
He confirmed that his VendEngine advisors ultimately included attorney Allen Roberts at Baker Donelson; John Allgood of Brentwood Capital; IP attorney Steve Wood of Baker Donelson; regulatory attorney Bill Vestevich, of Nashville and Michigan; accountants with Cherry Bekaert; and, corporate communications support from one of his offspring, Deane Smith Agency.
Notably, Deane may have been better conditioned than many for the rigors of entrepreneurship.
First, his father had been a Kentucky auctioneer specializing in the agricultural sector, so he doubtless learned first-hand in his youth that one doesn't wait for business opportunities to walk through your door.
As he grew, Deane was among the boys who joined his high school's very first soccer squad. Later, he waived-off college soccer scholarship offers to play fullback, opting instead to become a kicker for the University of Kentucky Rugby Football Club.
He told VNC that rugby provided him regular lessons about the rough and tumble that often precedes success on the pitch, the arena in which he lost a small portion of one ear to an opponent's incisors.
Deane is, among other regional roles, a member of the executive committee of the board of the Nashville Technology Council.
He earned a bachelor's in economics at the University of Kentucky and, nearly a decade later, a master's in government administration from the University of Pennsylvania. He also took master's-level courses in business administration offered by The Johns Hopkins University, according to his LinkedIn profile.
He was also once executive director of a foundation associated with the International Microelectronics Society; a staffer in a Kentucky government auditing office; and, managed substantial communications for then-U.S. Senator Al Gore Jr. and then U.S. Rep. Bob Clement, among other things.
Deane and his wife reside in the Nashville area and have three children, including two adults and a one in high school. VNC's other Silas Deane coverage here.
Fintech Mentor Network background: A Launch Tennessee spokesperson said Friday that the nonprofit -- aka Tennessee Technology Development Corporation -- has been receiving interest from an undisclosed number of groups that may seek to lead a state-seeded fintech network. Applications for the role must be in by Dec. 23 (10 days hence), details here. If a qualified applicant is validated for the role, contracts could be awarded as early as Jan. 16, 2023, thereby setting the stage for separately creating mentor networks for both fintech and for consumer products. Related VNC coverage here.
Meanwhile, a representative of the nonprofit Nashville Entrepreneur Center confirmed that CEO Jane Allen JD and her team are reviewing the state's request and rationale for new mentor networks, with particular interest in the fintech concept, with an EC bid decision first contingent upon stringent validation of the business case for the EC spearheading the program. Related coverage: 1 | 2 | 3.
Note: This year, Fintech Atlanta joined with the Metro Atlanta Chamber to provide corporate support to support five fintech startups from within Atlanta's fintech ecosystem to attend the recent Money20/20 USA (Ascential). VNC

. last edited 0628 14 December 2022
---