MONEY Services Businesses (MSB) based in Tennessee may soon experience reduced administrative headwinds as they attempt to qualify for licenses that allow them to market new and existing products in this and other states.
The Tennessee Department of Financial Institutions (TDFI) announced Feb. 6 that it has volunteered to collaborate with six other states in a MSB pilot licensing project that allows the states' regulators to share via a common platform a significant portion of the data that license applicants must provide each state in which they intend to conduct business.
While the pilot remains open to other states and license applicants that wish to participate, TDFI is currently participating under a formal multi-state agreement with Georgia, Illinois, Kansas, Massachusetts, Texas and Washington.
The pilot is sponsored by the D.C.-based Conference of State Bank Supervisors (CSBS).
The project is part of that organization's previously announced "Vision2020" initiative for streamlining examination and licensing processes by remaking its existing Nationwide Multistate Licensing System (NMLS) "into a common platform for non-bank regulation."
CSBS's website says the goal is to move toward "an integrated, 50-state system of licensing and supervision for non-bank and financial technology regulation."
In a press release yesterday, TDFI Commissioner Greg Gonzales JD said, in part, "With this initiative, state governments will be able to be responsive to business innovation while ensuring regulatory compliance. This Department has advocated for a more coordinated approach for the licensing and regulation of MSBs for nearly 30 years and it is satisfying to be among the first states to take this step toward an integrated nationwide system. This is a global industry and its supervision must be addressed in a way that allows consumers to take advantage of a broad array of products while ensuring appropriate regulation."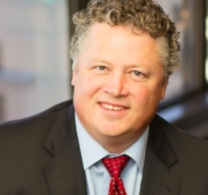 Silas Deane
Reached today for comment by Venture Nashville, Brentwood-based fintech entrepreneur Silas Deane, founder/CEO of VendEngine, said he welcomes the news from TDFI, given that his company currently holds 22 licenses in the U.S., the Caribbean and Latin America.
Deane said VendEngine's strategy calls for introducing the company's commissary and e-payments platform to serve jail inmates in all the Fifty States. VNC's earlier full VendEngine story is here.
Deane said that with no sharing of applicants' data among states, applying and being examined for an individual state license is "an extremely laborious and invasive process."
In addition to the administrative process, itself, Deane pointed out that criteria for license approval vary widely among states -- for example, requisite MSB minimum net worth may be set at $500K in one state, while it's just $10K in another state.
And, there are costs: Managing license applications and "constant filings" is a more-than-fulltime job for staff and outside advisors, said Deane.
Deane also said that he'll soon be visited here in town by an auditor from the State of Texas as part of that state's MSB license application process, for which VendEngine will incur expenses.
In sum, "the overall regulatory environment is very, very difficult" for incumbent MSBs and may deter new entrants and innovation, said Deane.
In addition to state-level activity, MSB's must closely monitor the federal legislative, regulatory and surveillance environment.
Deane cited the U.S. Treasury's Financial Crimes Enforcement Network (FinCEN), which helps combat money laundering and related threats, as just one of many national checkpoints, he added.
In addition to FinCEN, brief VNC research shows that in addition to CSBS, sector players with grassroots constituencies in this sector include:
"But, if you have to do it, Tennessee has some great people to work with," said Deane, adding with a self-conscious laugh that he wasn't saying that to curry favor with regulators. He then offered names of several members of the TDFI team whom he admires.
In response to a VNC query, TDFI staff yesterday provided the names of all the Tennessee-headquartered MSB companies (in addition to VendEngine) that are licensed by the state:
Advance Financial Money Transmission Co. LLC (Nashville)
Cash Express LLC (Cookeville)
Check into Cash Inc. (Cleveland)
Comdata TN, Inc. (Brentwood, a division of FleetCor)
Johnson's Foods Inc (Pulaski)
Pamela K. Holley dba Davis & Eslick Foodtown (Pulaski)
Safecash Systems LLC (Nashville)
SJIATM, Inc. (Germantown, Memphis area)
Asked for examples of other MSB's that are licensed in Tennessee, but headquartered in other states, TDFI staff also quickly produced a spreadsheet of nearly 120 other entities from 27 states and D.C.
More than 30 of the out-of-state licensees show California domeciles (mostly Bay Area/SiValley), with another 21 based in NY/NJ and 14 based in Texas, according to the data provided.
Among the corporate names on the larger list were such familiar brands as ADP, Amazon, Airbnb, American Express, CoinBase, Google, Intuit, Metavante, Microsoft, Paychex, PayPal, Square and Western Union.
The CSBS said in 2017 that "State regulators supervise 4,622 state-chartered banks - representing 78 percent of all U.S. banks -- with more than $5.4 trillion in combined assets. State-chartered banks are responsible for roughly 45 percent of small loans to U.S. businesses and three-quarters of all agricultural lending. Most state banking departments oversee non-banks, such as mortgage providers, money services businesses, consumer finance companies, payday lenders, check cashers, and debt collection firms. As of December 2016, state regulators licensed 16,355 mortgage companies, 145,253 individual mortgage loan originators" and other non-depository financial services providers.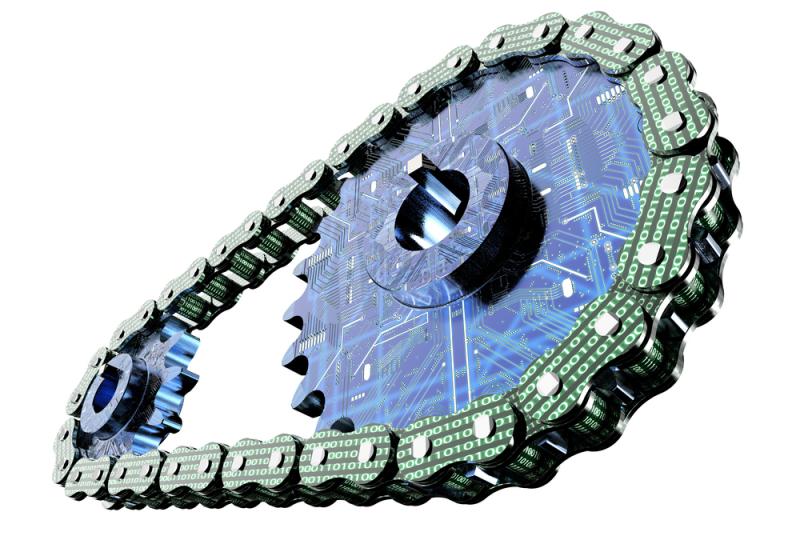 Note: As have most regulator globally, CSBS has been watching crypto- or virtual currencies, for years. In 2015, it issued a model regulatory framework for regulating virtual-currency transactions involving third parties, here. A month ago, CSBS's blog also spotlighted a consumer warning from Idaho regulators regarding virtual currencies here.
Crypto- or Virtual currencies, and their underlying blockchain and distributed ledger technology have been of growing interest in the Tennessee entrepreneurial community, particularly in Nashville.
The Tennessee Blockchain Alliance is currently focused on securing legislative support for validating use of "smart contracts" in commerce, but have taken no overt action on such concepts as establishing in Tennessee a regulatory "sandbox" that would be conducive to blockchain and virtual currency innovation.
Related VNC blockchain coverage here. Related fintech coverage here.
According to biographic information online, Commissioner Gonzales has been with TDFI 32 years.
He joined the agency during the Alexander Administration, then in 2005 began serving as commissioner, with his Cabinet appointments coming during the combined four terms of the Bredesen and Haslam Administrations.
In addition to Gonzales' tenure with CSBS and an earlier stint as a board member with the above-mentioned MTRA, VNC research shows that Gonzales has for decades played key roles in transforming the nation's money-transmitter regulation and related matters. (For example, he testified in 1997 on related issues.)
Among other things, Gonzales has served on the State Liaison Committee of the Federal Financial Institutions Examination Council; the U.S. Treasury's Bank Secrecy Act Advisory Group; and, on a national task force studying how new technologies are affecting the U.S. payment systems.
He earned his J.D. at the University of Tennessee (1984) and a bachelor's degree at Tennessee Technological University (1980), in his hometown of Cookeville.
Gonzales is a also a member of the Board of Directors of the Tennessee Financial Literacy Commission, established by law in 2010. VNC
. last edited 0635 8 Feb 2018
---