Updated 25 March 2016 0900: BTCMedia announced March 24, 2016, its plans for a major flagship event -- Distributed:Trade -- in St. Louis, in cooperation with the SixThirty FinTech Accelerator in that city.-Ed.
FINTECH NASHVILLE could get another boost this year, if BTCMedia pulls the trigger on the major conference it intends to convene in Nashville. The event's pillars would include virtual currency (think Bitcoin) and its underlying blockchain technology (think distributed ledger and consensus transaction validations), plus related investment and regulatory matters of increasing importance in financial, healthcare and other sectors globally.
BTCMedia, a self-avowed global Bitcoin-Blockchain industry champion as well as publisher in the widening trade niche, relocated to Nashville from Alabama last Fall, as first reported here by Venture Nashville.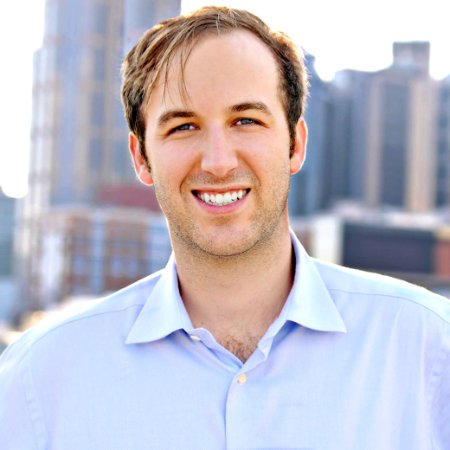 David Bailey
CEO David Bailey confirmed for VNC Jan. 28 that in cooperation with the St. Louis-based SixThirty accelerator in St. Louis and as-yet undisclosed Nashville partners, his firm plans to convene two world-class conferences -- one in St. Louis, one in Nashville, probably during the 2Q-3Q 2016 timeframe.
Moreover, Bailey said that Healthcare applications of blockchain technology are likely to play a prominent role in the forthcoming Nashville event.
VNC online research shows that potential applications for Blockchain in Healthcare and Insurance arenas have been percolating steadily for 12 months or more, in the U.S. in particular.
Bailey said he thinks Nashville could gain leadership globally, if business, government and other actors here leverage the city's position at the nexus of Healthcare services, payments and related technologies.
Several VNC interviews made clear that the BTCMedia team is aggressively putting down roots in Nashville, and is energetically networking and enlisting supporters.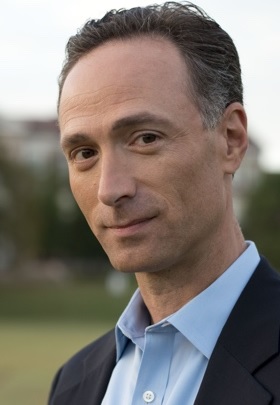 David Fox
For example, David Fox, the Nashville financial, media and public-education executive who was a candidate for mayor earlier this year, is among locals who've been enlisted to help BTC make needed connections. Earlier in his career, Fox spent six years as co-CEO and editor-in-chief of NashvillePost.com, the online news service, and then nine years with Titan Advisors, as director of the Nashville office of that hedge fund management and advisory services company. Fox's LinkedIn profile says he is scouting for his next entrepreneurial opportunity.
The goal for this year's conference is to further establish BTCMedia's role within the sector globally, while raising the global Blockchain stature of both host cities and BTCMedia, itself. BTCMedia owns Bitcoin and yBitcoin publications, among other titles.
Bailey said that, as part of a push toward leadership, it's imperative that Nashville enlist more merchants in accepting Bitcoins.
Even the largest cities have so few merchants accepting Bitcoins, it would be fairly easy for Nashville to rise to the upper rungs of any ranking, if it mounts a campaign to do so, according to Bailey.
Though two years ago The Tennessean listed nearly 20 Bitcoin merchant accepters in Nashville, VNC research shows that one Bitcoin restaurant locator does't even list Tennessee on its map, and a second site lists only two spots in the area.
Nevertheless, management at wine-centric local upscale restaurant FLYTE confirmed today that it's been happily accepting Bitcoin several years, even though it only has a handful of customers in any 12-month period who use that option, instead of credit/debit cards.
Moreover, FLYTE's owners believe their restaurant was first in the nation to accept Bitcoin payments, the equivalent of cash, with no card fees.
FLYTE's owners are two Vanderbilt University alumni, Scott Sears, VP-client experience at EMMA and a techie who cashed-out of Telalink nearly 20 years ago; and, Scott Atkinson, a former muni bond trader and analyst who's engaged in aluminum recycling and trading, and who holds a economics degree and an MBA from Northwestern.
Related: Regular readers will recall that SixThirty and the Nashville Entrepreneur Center continue to explore possible collaboration to support FinTech startups in Nashville and Tennessee. As previously reported, at least four Tennessee companies -- WealthAccess, New Constructs, Digital Reasoning Systems and Cathedral Leasing have graduated from SixtThirty, Charlotte's Queen City FinTech accelerator and the New York City Fintech accelerator.
In addition, Nashville Entrepreneur Joe Maxwell recently launched a FinTech venture capital fund sponsored by St. Louis-based Cultivation Capital, as reported here. VNC


.
---