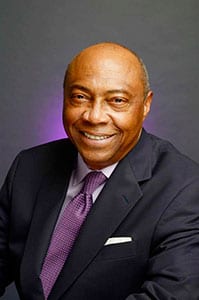 [12 Sept.] Presidential selection: Dr. Agenia W Clark, release here. She starts 6 Nov. 2023.
Freeman Center programs to ramp-up Q1 2024
Designers, builders work toward iconic Burrus Hall
Fisk Board of Trustees contains ample business experience
Students, scalable startups, SMBs, corporates, investors and would-be partners rally
Nashville innovation hubs viewed as potential strong allies
Original Aug. 16, 2023 story below.
---
FISK University's lengthening wave of momentum will get further impetus this fall, when the 157-year-old historically Black university announces selection of its next president, as well as its enlistment of the first students, alumni, advisors and donors gathering around the new Darrell S. Freeman Sr. Center for Incubation and Innovation, which begins operations in early 2024.
On Aug. 3, Fisk Interim President Dr. Frank Sims told VNC that he is confident Fisk will make its presidential search announcement within four months, an estimate that is in-line with the university's previously published search scenario.
Russell Reynolds Associates is assisting the presidential search committee, which the university has challenged to secure "a transformational leader who can meet today's challenges and anticipate the digital, economic, sustainability, and political trends that are reshaping the global educational environment."
Meanwhile, other Fisk initiatives are moving along parallel tracks.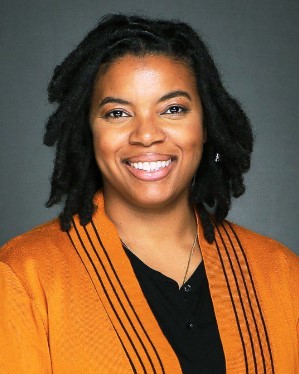 Holly Rachel
In June, Fisk hired Holly Rachel, 35, as the inaugural executive director of the Freeman Center. Rachel retains her role as president of the Nashville chapter of nonprofit Blacks in Technology. Related release here.
Among a bevy of other internal and external alliances-in-the-making, both Rachel and Duncan Pelly PhD, who is Fisk's Cal Turner Chair of Business, confirmed that they have been exploring ways to collaborate.
Pelly told VNC that Fisk's academic Business program is currently accredited by the Accreditation Council for Business Schools and Programs (ACBSP); and, the university plans in 2024 to submit its reaffirmation package to extend that accreditation. Also, Fisk plans in 2024 to seek accreditation from the Association to Advance Collegiate Schools of Business (AACSB).
Via other auspicious decisions, Fisk has entrusted design for the renovation of the campus's Burrus Hall -- the future home of the Freeman Center -- to architects with Moody Nolan's Nashville office, led by Managing Partner Brian Tibbs; and, with construction leadership by Don Hardin Group, led by Nashville-based Don Hardin Jr.
Renovation of Burrus Hall -- created with 9,860 sq. ft. in 1945 -- will transform it into a roughly 13,000 sq. ft. facility, with flexible workspaces.
The Moody Nolan firm is described as the largest Black-owned architecture firm in the U.S., with recent assignments including designing a center to complement the Obama Presidential Center in Chicago; and, a commission to design The Chadwick A. Boseman College of Fine Arts, at Howard University.
Jens Frederiksen PhD
Asked about the aforementioned references to economic and global criteria that are found in the charter for the Search committee's work, Fisk Executive Vice President Jens Frederiksen PhD told VNC that -- particularly given how well the university has operated in the past half-dozen years -- the Search committee is likely to look closely at candidates whose qualifications include "significant business acumen."
Frederiksen, who has nearly 10 years professional experience at Fisk -- and holds degrees in economics, political science and-or government from Vanderbilt University -- told VNC that postsecondary institutions are "complicated things to make work well" both operationally and financially.
Thus, he said, candidates with experience that includes, for example, running "sustainable" small businesses, might find that helpful in the eyes of the search committee.
Similarly, said Frederiksen, presidential candidates who demonstrate "global perspective" are likely to get an especially close look, given that internationalism is an important variable in recruiting both students and faculty, as well as in conducting research that often now calls for transnational partnerships. Denmark-born Frederiksen lived much of his childhood in central Europe.
Fisk's resurgence is evident in the fact that the university's enrolment was 630 for the Class of 2017, but rose to 1,050 by Fall 2022. Its Fall 2021 total enrolment was 942, of which 83.3 percent were Black, and its FTE total enrolment was 915 according to this chart.
Fisk currently offers students an average 12:1 student-teacher ratio, with entering undergrad SAT scores averaging 1,200, according to its website.
VNC research shows Fisk ranked 10th (adjusted for tie scores) among the top 77 HBCUs for which U.S. News & World Report recently published detailed scores. In some recent years, Fisk has ranked 9th. In the current USNWR ranking, nearly a fourth of the nation's reported total 107 HBCUs were evaluated, but not disclosed or ranked, according to the publisher's stated methodology.
Interim President Sims told VNC he believes support the university has recently received from both campus and broader communities reflects understanding that, while the Freeman Center is centered at Fisk, the university and its partners are determined that the new hub will be strongly symbiotic with the entire economic ecosystem of greater Nashville.
The University has previously announced that since funding for the Burrus restoration was secured nearly nine months ago, the university has received strong in-bound interest in supporting its initiatives.
Sims emphasized that communicating Fisk's readiness to engage more thoroughly with current and future stakeholders, regionally and beyond, for the benefit of all is one of his greatest priorities.
Fisk's message seems to be registering. One example: On Aug. 7, as VNC reported here, each of the candidates who are headed into Metro Nashville's Sept. 14 mayoral run-off are on-record as viewing Fisk's emerging Freeman Center as a community asset.
The Freeman Center concept seems to be coming to fruit, with one man often credited with planting and cultivating his germ of an idea.
Darrell Freeman
Darrell S. Freeman Sr. had long vocalized his dissatisfaction about factors he saw as contributing to chronic under-representation of Black men and women in studies of science, technology, engineering and mathematics fields -- and, consequently, the low rates of Black business formation, including opportunities to build Black families' wealth organically, while relying on affordable credit; or, by scaling business using access to outside investment capital.
In early 2022, Freeman -- who five years earlier had sold his Zycron IT services business via a transaction with proceeds plus earnouts totaling roughly $22MM, by VNC estimates -- became focused on creating a new entrepreneurship program at Fisk. Zycron's buyer was NYSE-listed BGSF Inc. (BGSF related).
During an interview with Venture Nashville on March 22, 2022, Darrell Freeman's enthusiasm was obvious as he told this reporter that some weeks earlier he had discussed with Metro Nashville Mayor John Cooper his idea for partnering with Fisk on a new initiative on that campus, from which, he noted, he had years ago hired some of his first employees.
Freeman said he believed other schools, including Tennessee State University and Meharry Medical College -- both HBCUs based in Nashville -- would eventually collaborate in the program.
During that same interview, Freeman said Moody Nolan's Tibbs had by then already conducted a walk-through of Burrus Hall, and Nashville Entrepreneur Center's then-CEO Jane Allen had begun discussing centers' realities and potential with Frederiksen.
Freeman told VNC that, in his eyes, the Fisk partnership was an opportunity for him to "give back" through a project he described as "Right up my alley!"
Within weeks of Freeman's initial efforts, Metro Council and Mayor John Cooper affirmed a resolution encouraging establishment of a business incubation and innovation center at Fisk University.
Three months later, on June 28, 2022, Darrell Freeman died, at age 57, leaving his widow, their four children, and many other Nashvillians to mourn. VNC's previous coverage of Darrell Freeman is here.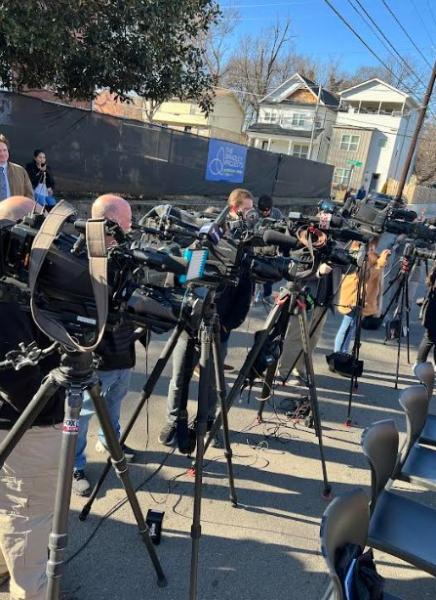 Media covering Freeman Center
On Nov. 30, 2022, five months after Darrell Freeman's passing, Metro's COVID-19 Financial Oversight Committee approved $10 million of federal American Rescue Plan Act funding the Fisk Burrus Hall project and related expenses. On Dec. 19, 2022, Metro Council approved the funds, unanimously.
On Jan. 9, 2023, the opportunity was celebrated in a ceremony on the Fisk University campus, documented here.
During that Winter 2023 celebration, the university, Metro officials and others affirmed their love and appreciation for Freeman and the impetus he provided, as well as the sustained encouragement and dedication of members of the surviving Freeman family to the Freeman Center initiative.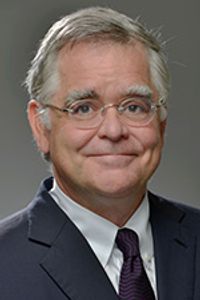 Hon. John Cooper
That same day, Mayor Cooper said, in part, "For too long, Nashville paid wealthy, out-of-state corporations to bring jobs here instead of creating and growing businesses by investing in local entrepreneurs already living in our city. With Burrus Hall, we're investing in our own residents' futures by transforming this historic building at Fisk University into an innovation and entrepreneurship center to create the next generation of Nashville's business leaders.
"Born through the work of the late, great Nashville entrepreneur and business icon Darrell Freeman, this center will be a place where emerging business owners can access resources, make connections to investors, take classes and more. As Nashville's first public-private partnership with our oldest institution of higher learning, this initiative will help bring the opportunity of Nashville to communities that haven't benefited from our city's growth. This is how we build wealth for all of our residents," said Mayor Cooper.
Frederiksen and Rachel acknowledged that early responses from among prospective corporate and individual contributors regarding Freeman Center's mission and operations have been encouraging, but public announcements of progress with respect to donor-ally and pro-bono services offers are being deferred, for the time-being.
Interviewed for this story, Rachel emphasized that Fisk established the Center as a public-private partnership between Fisk and collaborating allies and sponsors, with priority assigned supporting individuals and teams in under-resourced communities who seek STEM education and training; general business incubation and curated resources for Davidson County-based businesses of all types and stages.
Both Rachel and Fredericksen mentioned that the university is in the early stages of recruiting members of an advisory board for the Freeman Center. The advisors will help broaden the reach, interconnectivity and full-spectrum impact of the Center's operations.
VITAL FISK BOARD OF TRUSTEES
Juliette Pryor JD
Meanwhile, VNC research suggests support for the Freeman Center mission is running strong among the Fisk Board of Trustees -- who notably possess altogether several centuries of aggregated corporate, professional and other business experience.
Some examples: Interim CEO Sims is retired after decades of senior roles with global Cargill Inc. Sims is to return to his prior role as chairman of the Board of Trustees following Fisk's appointment of a new president.
Board of Trustees Chair Juliette Pryor JD is EVP and general counsel of Albertsons Companies, the Idaho-based food and drug retailer.
The president of the General Alumni Association of Fisk University is Janine Smith PMP ITIL, who is a Maryland-based senior manager of Raytheon Technologies, which serves aerospace and defense industries.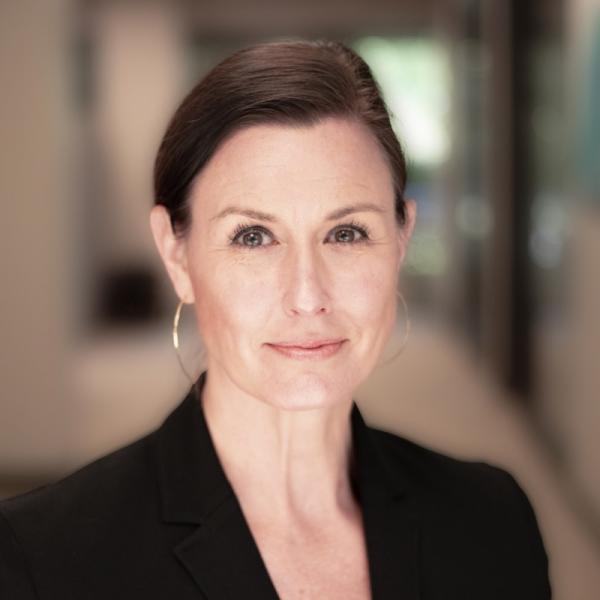 Katie Marchetti JD
VNC reached out Aug. 4 to one of the Fisk Board of Trustees most recent inductees, Katherine "Katie" Marchetti JD LLM for comment.
Marchetti is a native Nashvillian who returned to the city in 2019 after nearly 16 years working in London, New York City, Chicago, and County Dublin, Ireland. Her LinkedIn profile is here. Other VNC coverage here.
Marchetti said, "Setting-up the Freeman Center, itself, was a huge flag to plant in the ground," signaling that the university is very serious about entrepreneurial development.
She continued, noting that after having been away from Nashville most of her adult life, she has found that she now sees the city differently. She realizes that while growing-up here, she didn't fully appreciate Fisk's impact or "what a gem it is in our own backyard -- but, also, how invisible it is to certain segments of the population."
Now, at this early stage in her board tenure, she said her goals include helping the university increase its own "commercial connectivity"; and, and helping students prepare for pursuit of the most rewarding corporate, entrepreneurial and other opportunities.
She said she believes the Center will help many of those it serves to avoid making "fatal mistakes," by providing students and other innovators and entrepreneurs a "toolkit" of training and experience necessary to start, evaluate and run a business -- as well as encouraging "crucial" student development of their interpersonal connections among people who can be helpful via introductions, referrals and endorsements.
Marchetti further emphasized that -- particularly for students and entrepreneurs who have previously had scant access to business networks and professional advisors -- the Fisk community's passion for helping those who have historically been socio-economically marginalized will be immensely valuable.
"The level of talent at the university and the graduates we are producing is at such a high level, I hope that the visibility of the university just continues to grow," she added.
VNC research indicates that other Fisk board members have a great deal of relevant experience, in enterprises such as:
The Recording Academy, Creative Artists Agency, TurnkeyDRG, Atlanta Hawks, Starbucks, Brookside Properties, MC-Brigade Acquisition Corp., JP Morgan Acquisition Corp., Parrish Restaurants Ltd., Expertly Sanitized, Pfizer, BluWave, Etsy, Weight-Watchers (WW), TRC Worldwide Engineering, and an Oscar-wielding creator in the Motion-Picture industry, Kenwood Group, and Curb Records, as well as a half-dozen professional services firms and religious organizations.
The foregoing is, of course, but a partial list of current or previous businesses or business employers of board members and emeriti, and was extracted from the Fisk website and other sources. Updates are welcomed.
Several sources told VNC they believe the Freeman Center will be significantly complementary and in some cases synergistic with other community groups, including, e.g., The Tennessee State University Incubation Center; The Wondry Innovation Center at Vanderbilt University; small business resource and networks provider Corner2Corner; and, the independent nonprofit Nashville Business Incubation Center (NBIC), among others.
The Greater Nashville Chamber of Commerce has previously described itself as a Freeman Center partner. Two days ago, Fisk was host to Chamber members who attended a briefing on the new center's status and offerings, in Jubilee Hall on the Fisk Campus.
Nashville Entrepreneur Center (NEC) has previously indicated it will collaborate with the Freeman Center. The NEC offers related programs including Twende.
Fisk's IRS form 990 for FY 2022, ending June 30, 2022, shows Fisk's net assets north of $162MM. The filing was prepared by members of Crosslin PLLC.
Nashville Mayor John Cooper's 2022 proclamation establishing Black Entrepreneurship Day is covered here. At least two other VNC stories covered challenges facing Black entrepreneurs in Nashville, here and here. VNC
. last edited 1116 12 September 2023
---