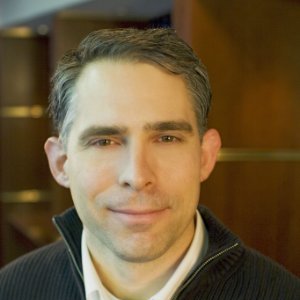 LES WILKINSON, formerly managing director of Martin Ventures, is now chief development officer for Hashed Health, the startup information technology company focused on commercialization of blockchain and distributed ledger technologies in the healthcare sector.
Hashed Health Founder and CEO John Bass confirmed the appointment.
Wilkinson, 46, served nearly eight years with Martin Ventures, which is led by serial entrepreneur and Chairman Charlie Martin and CEO Phil Roe. Martin Ventures (MV) is among investors in Hashed Health.
Today, Wilkinson told Venture Nashville his immediate responsibilities include managing partnerships, fundraising and other duties that draw upon both his VC experience and his skills as an attorney, which were honed during nearly 11 years with the former Nashville law firm Harwell Howard Hyne Gabbert & Manner (H3GM).
He explained that while at MV he'd gotten to know both Bass and Hashed Health COO Corey Todaro -- Todaro was previously MV's director of research and data analytics -- and is happy the Hashed Health opportunity allows him to maintain close relationships with the venture firm.
Asked about the attraction of Hashed Health, beyond his friendships, Wilkinson said, in part, "I believe blockchain and distributed ledger technology have the potential to improve and, in a lot of cases, disrupt a lot of the processes that are part of healthcare and business in general...
"The prospect of being involved at a very deep level, this early-on, is extremely exciting," he said, adding that, as a tech-friendly non-techie, absorbing blockchain knowledge from others within the Hashed Health orbit is like "drinking water from a firehose."
As a native Tennessean long involved in the Nashville business scene, Wilkinson believes Music City "has grown in leaps and bounds in nothing but great ways. It's like any other entrepreneurial scene, it's evolving, but it seems to me that all the signs are pointing in the right directions It's a much better place to start a business that it was 10 to 15 years ago," he added.
Wilkin holds a JD from the University of Tennessee, where he also earned his bachelor's. He obtained his LLM, Tax at the University of Denver's Sturm College of Law. His Linkedin is here.
Wilkinson and his wife have two children and reside in Davidson County. Wilkinson hales from Milan in central-west Tennessee, near Jackson. VNC
.
---