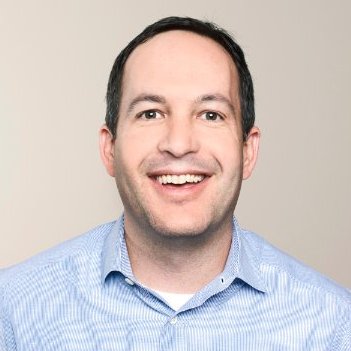 EMMA INC., the 13-year-old e-mail marketing platform based in Nashville, has accepted $5MM in funding from a Nashville Capital Network (NCN) affiliate and Square1 Bank, a capital infusion that is likely to bridge Emma to yet another strategic move in 2016.
Co-Founder and CEO Clint Smith confirmed that NCN Angel Fund II recently invested $3.5MM equity capital in Emma, while Durham-based Square 1 Bank provided $1.5MM in a debt financing.
A larger Emma capital raise might well be pursued in 2016, Smith said. In the interim, Emma focuses on product development and sales, and all options -- including M&A, partnerships and an exit -- remain on the table, Smith told Venture Nashville. No target for a 2016 raise has yet been established.
Emma entered July at a roughly $20MM revenue run-rate, and is likely to reach $30MM annualized revenue in 2016, said Smith, adding that Emma now has about 150 employees, a number that's rising steadily -- three hires joined the firm Monday, and future hires are likely to include senior software-engineering talent, said Smith.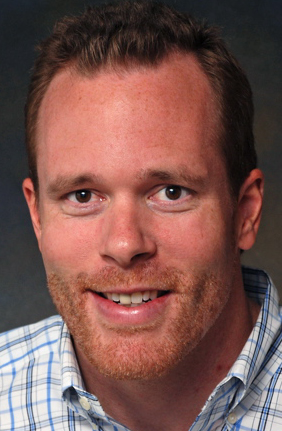 Will Weaver
Smith and Co-Founder Will Weaver retain controlling interest in Emma. The balance of ownership is held within the company, Smith said. Weaver is now co-founder, president and CTO of Roundingwell, a healthcare technology startup now pursuing a super-angel round, as previously reported. VNC's previous Emma coverage is here.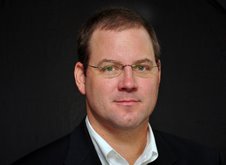 Sid Chambless
In an Emma press release this morning regarding its "first-ever" outside financing, NCN Executive Director Sid Chambless said, in part, "Emma has long been a much-admired brand here in Nashville. The opportunity to help Emma become a global leader in digital marketing was very attractive" to NCN-allied investors.
Asked whether Nashville should worry about losing Emma to a bidder that might consolidate operations elsewhere, Smith repeated his oft-voiced assurance that he believes Emma is likely to maintain an anchoring presence in Nashville, under virtually any scenario.
The raise announced today was referred to in an Emma press release as bringing "growth capital," but the raise was often referred to internally as "a catapult round," and will serve to fund operations while Emma pursues U.S. and international growth, further product development and reviews its strategic options, said Smith. "Catapult" sounded more exciting than "bridge round," Smith said with his trademark wry humor.
All Emma's organic and inorganic options are continually monitored by a "partnership team" within Emma that scouts and reviews all types of opportunities, and engages with approaching investors or would-be strategic partners, a number of whom have regularly approached the company in recent years, he said.
Smith said the scouting and evaluation team is led by Emma's Melbourne, Australia-based Simon O'Day, whose LinkedIn displays former Nashville experience as well as experience with sector player Responsys, and others. O'Day is supported by a staff of four based in Nashville. Emma views Australia as its platform for business development in Asia.
Emma was advised in the funding by Nashville-based Silvermark Partners, chosen for this assignment from among numerous bankers in Emma executives' networks. The company's standing advisory relationships include accountants with LBMC, attorneys with Harwell Howard Hyne Gabbert & Manner (H3GM). It now banks with Square1, and its PR is handled by a division of Blast Media Ventures, based in the Indianapolis area. Emma is likely to consider additional advisors in Asia, said Smith.
Though industry sources note there have already been at least two consolidation waves in the e-mail sector in the past 15 years, e-mail remains hot and Emma should have multiple suitors, said Simms Jenkins of Atlanta-based Brightwave Marketing, an email-centric agency serving Porsche, Weather.com, Chick-fil-A and Phillips66, among others.
Though it's "not the sexiest business," email remains "red hot" due to explosive interest in "cloud marketing" and users' demonstrable return on email investment, Jenkins told VNC.
Bayard Saunders
The financial return from investment in email tools is "so clear" and has, to the surprise of some, been heightened by increased reading of email on mobile devices, said Bayard Saunders, director of Internet sales and marketing for Nashville-based insurer The General (Permanent General Companies, a PGC Holdings sub of Wisconsin-based American Family Mutual Insurance). Saunders declined to identify The General's SaaS email resource, lest the comment be seen as a product endorsement.
Asked about a report yesterday from Juniper Research that Instant Messaging (IM) will soon overtake email usage, Saunders cautioned that comparison-makers should keep in mind that IM exists in a number of forms, including inhouse systems, Cloud-based IM services and in-app messaging.
Emma's first outside raise -- sizeable by Nashville standards -- does not seem huge relative to the company's 50% Y/Y growth projection.
Nonetheless, this first investor and lender validation for the 13-year-old company -- successor to the original Cold Feet Creative -- surely advances the company's previously announced push to raise its visibility throughout the industry and among sector investors.
The fact that the raise might be viewed as a super-Angel raise-plus-debt carries other advantages, should termsheets drop onto the owners' desks ahead of future rounds or a sale.
Emma's been getting attention by other means, as well. Emma recently unveiled its annual Marketing United event in Nashville, and is out-and-about where buyers and sellers gather, with a robust schedule of event participation. Also, it is striking partnerships -- such as its recent pacts with Eventbrite and Avari -- that could lead to bigger things.
Simms Jenkins
Jenkins noted that "almost all the major players" in email have recently done M&A deals, and now interest is rising among major software as a service (SaaS) entrants in numerous verticals. He cited April's NetSuite (NYSE:N) announcement that it would pay $200MM for Durham-based Bronto Software.
Recently reported strategic buys have included Responsys (Oracle, $1.5BN, 2014), Exacttarget (Salesforce, $2.5BN, 2013), Eloqua (Oracle, $871MM, 2013) and Silverpop (IBM, est. $270MM) and Vitrue (Oracle, est. $300MM, 2012) as key indicators. Prior to its own sale, Exacttarget had bought Pardot. San Mateo-based Marketo, oft-cited as both buyer and potential target, said in its most recent 10K that it could experience growing competition from providers of enterprise software, CRM and marketing automation. It cited SAP and other majors as potential drivers of future sector consolidation. VNC found no explicit references by public companies to Emma as a competitor.
It's worth noting that a number of Emma's recent hires have come from competitor ranks: E.g., in 2014 Emma announced hiring former Responsys (Oracle) exec Simon O'Day as head of Global business; and, director of Sales Michael Downs, previously with Silverpop (IBM).
Massachusetts-based Constant Contact (NASDAQ:CTCT, $892MM cap, $362MM 2014 revenue) might be looking for options, though it reportedly has much to deal with, internally -- which could make it an unattractive partner for culture-sensitive Emma.

Constant Contact has ostensibly been inactive on the M&A front since 2012, when it acquired SinglePlatform and CardStar, spending about $68MM for the two companies (a higher total has been reported elsewhere). Constant Contact's most recent 10K suggests both those buys failed to reach revenue projections in the first year after integration. In May, Canaccord Genuity reiterated its Buy rating, while Barrington analysts downgraded CTCT to market perform. In June, Rosenblatt Securities, with a Neutral on the stock, defended the company as 'not having become irrelevant' to the market. In a January investor call, CEO Gail Goodman, who led the company through the Dot.com bust, was optimistic about growth and upward customer migration trends, technology fixes, refreshes and innovation, according to a transcript on SeekingAlpha.
In April 2014, in the wake of the IBM-Silverpop transaction, Adweek reported the Cloud marketing pool of larger targets was "drying-up." IBM was reported at the time to be paying only 3x Silverpop revenues. Some other reports in recent years have suggested strongly niched "premium" targets can command 7x-10x revenue, or more.
Companies looking to "round-out" their Cloud offerings might well scrutinize Emma, Jenkins said, partly because email "positions nicely" with social and mobile offerings, which, while robust, do not yet have the marketing-channel track record of email.
As a marketing specialist, Jenkins noted that he sees the persistent fragmentation of the email sector and, consequently, providers' strong need to differentiate their brands and tech offerings as major strategy-drivers in the sector.

NCN Angel Fund II was created in 2013 as a co-investment fund, with $11.6MM capital at the outset. At inception, NCN said the fund was the largest of its type in the Southeast. VNC