Gem, the Venice, Calif.-based provider of enterprise blockchain development and operations tools, aims to build broad relationships within Nashville's Healthcare sector, Founder/CEO Micah Winkelspecht told Venture Nashville.
The 35-year-old serial entrepreneur said that within the past six months his company has received sharply increased interest in blockchain strategies from within Healthcare, prompting it to increase its focus on the sector.
Gem is relying mainly on Nashville attorney Josh Rosenblatt of Frost Brown Todd for guidance in navigating Nashville's healthcare ecosystem, said Winkelspecht. Rosenblatt is also a principal in Blackline Payments Advisors, which is closely allied with FBT. (Blackline also advises Nashville's Iroquois Merchant Services, VNC reported earlier.)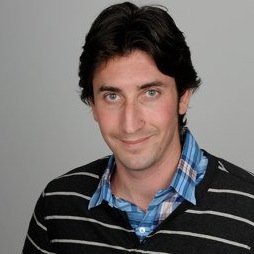 Micah Winkelspecht
Nearly three years since inception and just over two years since chartering, the company has raised more than $11MM in outside capital to-date from a couple-dozen investors and it has 10FTE staff, said Winkelspecht, who is the company's largest shareholder.
Gem has a number of healthcare-oriented clients that have blockchain resources in proof-of-concept stage development related to "universal healthcare records" and other purposes, he said, citing NDA's as precluding identifying those clients.
Other blockchain healthcare targets include support of claims processing and management, transport of Internet of Things (IoT) data from healthcare devices to patient profiles, workflow simplification backed-up by "smart contracts," and new approaches for medical-prescription documentation and fraud reduction, among many other opportunities, he said.
Elimination of manual workflow components represents a major efficiency in claims operations, in particular, he continued. Despite, for example, reducing demand for outsourced clearinghouses, many clearinghouses see benefit in reducing manual operations and providing more value-added services, such as supporting markets for goods and services, or related lending and liquidity.
Blockchain strategies are likely to disintermediate existing third-party transaction data houses to some extent, because blockchain provides data transport among patients and providers, ensures security/confidentiality and integrity (preventing alteration and unauthorized reuse of prescriptions and other data assets, said Winkelspecht.
Winkelspecht stressed that "blockchain" if far from synonymous with "fintech" or "cryptocurrencies" such as Bitcoin, in that blockchain is an enabling technology for fintech, currencies and numerous other sectors. At its core, he said, blockchain involves global data repositories secured by consensus algorithms, with all computers participating in the database.
Blockchain adoption will move along with less friction, if the "narrative" of its evolution conveys such distinctions, he said.
As previously reported by VNC, Nashville-based BTCMedia will in June hold its inaugural Distributed:Trade event in St. Louis on June 14, with partners including the SixThirty accelerator there.
BTCMedia materials explain that the "Distributed" brand is an umbrella for media/event content spanning enterprise-level blockchain uses within financial services, global trade, healthcare and identity purposes.
Winkelspecht said Gem is to play a major supporting role in the St. Louis event, and is likely to be involved supporting a BTCMedia Distributed healthcare-centric event in Nashville. BTCMedia has spoken of holding such an event here in 2H2016. VNC research suggests venue and other details for such a Nashville event have not been finalized.
According to information online, Winkelspecht is a member of the advisory board for BTCMedia's Distributed brand content business, which focuses on blockchain "distributed ledger" innovation and commerce, with emphasis on industries apart from the cryptocurrency, banking and other fintech use-cases in which blockchain technology's advantages first drew mass attention.
GEM lists several career opportunities on its website and cites Healthcare experience as relevant among qualifications for a VP business-development position here.
According to his LinkedIn profile, Winkelspecht's prior experience includes techdev and advisory experience with AT&T Interactive, EA, Atari, Activision and others. He was a SXSW finalist in 2008, while associated with DialedIn. His alma mater, the University of Southern California, recognized him as Entrepreneur of the Year in 2003. His degree was in entrepreneurship and international business.
Gem's former COO, Ken Miller, who was present since launch, departed in February. Miller had previously served in various executive or advisory roles with PayPal, Square, First Bank, Intuit and others, according to his LinkedIn. VNC


last edited 5:13pm 31 March 2016
---