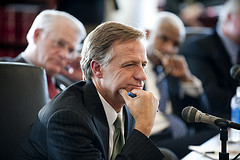 Update: Aug. 19, 2015 10:08am - A source confirmed Memphis Bioworks Foundation will lead efforts to identify investable agri-tech companies, inline with the Haslam-Boyd push. Initial Seed commitments will be detailed in Ripley event tomorrow. Other Bioworks coverage here. Original story below.-Ed.
TENNESSEE is giving additional impetus to finding a "holistic" solution to the economic development needs of Tennessee's numerous rural communities.
Gov. Bill Haslam and Economic and Community Development (ECD) Commissioner Randy Boyd today said a new Rural Development Task Force should help bring unprecedented focus and concerted efforts to devising strategy, tactics and, presumably, some funding to address a set of issues many believe has received too-little priority, compared with that accorded programs to recruit major industrial investments and spawn scaleable, tech-centric startups and capital formation, which have some inevitably tended to gravitate toward the state's urban areas and toward the state's nine regional accelerators.
Creation of the new body seems to formalize what seems to be growing consensus in the state that, while the State has recently undertaken an analogous effort to spur innovation in the Agriculture sector -- dubbed AgLaunch -- and earlier created regional accelerators to produce higher-paying jobs, Rural communities have distinctive needs that must now be addressed in a similar concerted effort.
The two officials said in a release today that the Rural Development Task Force will create "a three- to four-year strategic plan that will include a comprehensive vision for rural development." The group plans to conduct traditional issues forums, among other stakeholder-engagement efforts, and other actions.
Of course, other similar state initiatives have often led to reallocation of state funds or requests for additional funding, via the legislative process.
"Tennessee's rural communities are the heart of our state in so many ways, whether it's our main streets, longstanding companies or as world-class tourist attractions, and we want to continue helping them thrive and grow," Haslam said, adding that the group will complement other related work, long underway.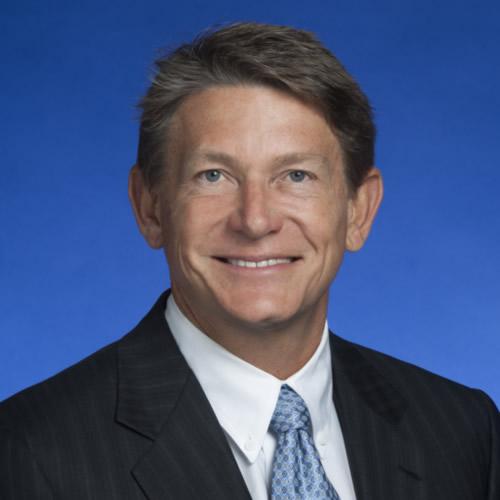 Randy Boyd
"Tennessee is experiencing tremendous economic momentum, but unfortunately our success is not shared in many of our rural communities," said Commissioner Boyd.
"Many are still suffering and our state can only be great if all communities share in the success. At the Department of Economic and Community Development, we are doubling down on rural development efforts. However, to make a transformative difference, we need a holistic solution," he continued.
"It's not just about recruiting a new business. It is about increasing educational attainment, supporting rural entrepreneurship, creating and promoting tourism, and of course, agri-business. Also, rural broadband is critical. Our new Rural Development Task Force brings together all key departments in state government along with our legislative leaders and many other public and private partners. The challenge is great, but so are the combined resources of this team. Together, we can make a major impact," Boyd asserted.

The Rural Development Task Force, which will meet for the first time next month, includes:
Gov.'s Office: Will Cromer, Special Assistant for Strategy and Policy Director
Dolores Gresham: State Senator, Somerville
Ryan Williams: State Representative, Cookeville
Dept. of Agriculture: Commissioner Julius Johnson (Co-Chair)
Dept. of Tourist Development: Commissioner Kevin Triplett (Co-Chair)
Dept. of Economic & Community Development: Commissioner Randy Boyd (Co-Chair)
Dept. of Economic & Community Development: Amy New, Assistant Commissioner, Rural Development
Dept. of Transportation: Toks Omishakin, Deputy Commissioner
Dept. of Environment & Conservation: Dr. Shari Meghreblian, Deputy Commissioner
Dept. of Labor & Workforce Development: Commissioner Burns Phillips
Dept. of Education: Jayme Place, Chief of Staff
Dept. of Health: Commissioner John Dreyzehner
Dept. of Financial Institutions: Commissioner Greg Gonzales
USDA RD: Bobby Goode, State Director
TVA: John Bradley, Senior Vice President of Economic Development
Federal Grant Programs: Brooxie Carlton, TNECD Community Programs Director
University of Tennessee Public Service: Dr. Herb Byrd, Interim Vice President
Farm Bureau: Lacy Upchurch, President
University of Tennessee Ag Extension: Dean Tim Cross
Tennessee Development District Association: Beth Jones, Chair
For earlier coverage on Agriculture-sector initiatives see stories here, here and here. VNC
---