THE INNOVATION CENTER at Vanderbilt University is likely establish some key corporate partnerships by August and is ramping-up recruitment of in-residence entrepreneurs, mentors and domain experts, said Robert Grajewski, the Center's first executive director.
Grajewski, 32, took up his duties April 1 and is moving on numerous fronts to establish reciprocal relationships within Vanderbilt and in the Nashville community.
At the same time, he told Venture Nashville, he's setting into place the priorities, organization and talent needed to breathe life into the Center's mission, which is unprecedented in the history of 143-year-old institution.
Grajewski was selected earlier this year from a field of nearly 100 who expressed interest in the job. He was previously president of Edison Nation Medical, a Charlotte-based innovation development and promotion organization.
A solid Version 1.0 of the Center's operating systems within 13,000 sq. ft. of space will formally spin-up this summer with the opening of the new 230,000 sq. ft. Vanderbilt Science & Engineering Building. For details on the new space and related matters, see our earlier report here.
Regarding types and forms of innovation addressed, Grajewski said the Center will be completely "agnostic" regarding disciplines, technologies or other factors, emphasizing that the new organization aims to foster and-or support innovation of wide variety, through its overall curriculum and services, which are aligned with Vanderbilt students' individual learning needs and experiences.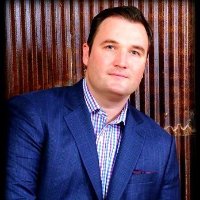 Robert Grajewski
Interviewed April 22, Grajewski explained that current thinking calls for a Center program dubbed "the Innovation Garage."
Within the Garage, representatives of a handful of sponsoring companies -- large or small, from diverse sectors -- will team with Vanderbilt students who dive into the "immersive learning" program, as well as with multidisciplinary experts on campus. Together, they will tackle large business problems calling for innovation solutions, said Grajewski.
Vanderbilt students will apply their theory and knowledge to real-world challenges that are offered-up by the sponsoring companies, which in turn gain access to highly knowledgeable, talented workers, helping them pursue their goals.
During the Center's first year, Garage sponsors will be enlisted ad hoc, for multi-year periods. Gradually, sponsor cohorts will be set and periodically replenished. Grajewski acknowledged some sponsorship conversations have begun.
On a parallel track, Grajewski said that in the interest of furthering commercialization of some innovation bred on campus, Center staff will be working closely with numerous groups, including Vanderbilt Technology Transfer and Commercialization, the Nashville Entrepreneur Center (EC) and Launch Tennessee, among others.
Grajewski made clear that he welcomes hearing from would-be Garage sponsors now, as well as from potential entrepreneurs in residence and subject-matter experts.
He has also begun scouting for members of an internal campus advisory board, and will soon begin working to identify potential members of an external advisory board.
The Center is positioned to supplement and complement existing initiatives, including student entrepreneurial and tech groups, not to absorb or supplant them, all the while serving as an advocate and resource for innovation, said Grajewski.
Serving as a "compass" for on-campus groups purusing related goals and serving as a navigational aid for off-campus groups looking to access Vanderbilt organizations are broad vital goals for the Center, he added.
VU announced March 17 Grajewski will be working with student pitch competitions that are to be augmented by LaunchTN funding. The campus programs include the Sohr Grants, the TechVenture Challenge, Owen Business Plan Competition, School of Engineering Capstone competition and VINES 48 Hour Launch (the Vanderbilt Innovation and Entrepreneurship Society). Related report here.
Features of the 13,000 sq. ft. Innovation Center within the new Science & Engineering building include:
Prototyping lab and maker spaces
Student, faculty and alumni collaboration space
Innovators and entrepreneurs-in-residence
Global mentoring network
Innovation and entrepreneurship education and venture-creation programs
All those pieces and more seem likely to fit neatly into the Grajewski portfolio. The native North Carolinian developed his entrepreneurial lens early-on, as indicated by his 2013 contribution via Huffington Post.
Grajewski said he expects to recruit a handful of program managers during the next 12 months, and has hired an administrative assistant, who will soon report. The other prospective jobs have not yet been posted publicly.
The IC executive director reports to John Geer, Ph.D., the university's vice provost for academic and strategic affairs and until recently interim dean of Vanderbilt's Graduate School. VNC
.
---