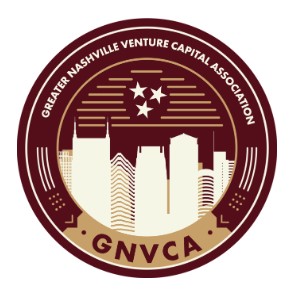 GREATER NASHVILLE Venture Capital Association is emerging from stealth and advancing toward formal kickoff a month from now.
At the outset, in-kind support is being provided the organizers by Vanderbilt University, which is also likely to be among the group's future grantors, according to a source who responded to VNC's query.
GNVCA was registered as a Tennessee nonprofit 501(c)(6) nearly two months ago, according to state records online.
Speakers during GNVCA's Nov. 13 event are to include Vanderbilt Board of Trust Chairman Bruce Evans MBA, who is an alumnus of both Vanderbilt and Harvard, a former member of the board of the National Venture Capital Association, and current chairman of Casa Systems, among other roles.
Also scheduled to address the kickoff gathering are Ralph Owen Dean and Professor of Marketing Thomas Steenburgh PhD; and, Tennessee Commissioner of Economic Development Stuart McWhorter, who was co-founder of Nashville VC Clayton Associates and now chairs a nonprofit ECD subsidiary, Tennessee Technology Development Corporation dba Launch Tennessee.
Invitations for the event are now arriving in the e-mailboxes of "regional investors and stakeholders committed to strengthening the regional entrepreneurial ecosystem."
The GNVCA initiative has moved forward with Vanderbilt pro bono publico impetus and support, in consultation with members of the community. GNVCG will operate as an independent trade association.
Supporters of the new group describe it as "a membership organization comprised of investors from pre-seed to growth equity (venture capital, angel investors, private offices, and corporate venture partners) in the greater Nashville region, working to make Middle Tennessee a premier area to launch, grow, and invest in companies."
GNVCA proponents describe the purpose of the nonprofit as "to increase the availability of capital and talent that is available to venture capital and angel investors in the region, so that our most innovative entrepreneurs can build successful companies that create jobs and economic growth for the region.
The GNVCA says it aims to accomplish its goal by (quoted):
aiding in the recruitment of venture capital to the region
organizing the local investment and entrepreneurial community through networking events, newsletters and other communications
sourcing investment opportunities for member investors
developing regional reports on venture capital and new venture data
supporting regional professional development and educational programs and investment competitions
The first event will be held the Owen Graduate School of Management, on the VU campus.
A description of the invitation-only Nov. 13 kickoff event appears today on an interim website, to which visitors are referred from not-yet-active GNVCA.org, the latter a domain secured in September 2022, according to WhoIs.
While invitations for the initial kickoff event are now arriving inboxes, the organizers realize their lists of qualified participants may not be complete, according to a participant in the initiative who responded to VNC's query.
The new group's state registration agent is Vanderbilt's Sean Scally JD MLA LLM, according to state records online.
VNC research indicates attorneys with Holland & Knight have provided some assistance to those standing-up GNVCA.
Comment: We'd love to receive your comments via LinkedIn. At first blush, the GNVCA initiative -- and what it suggests about the continued leavening of local thinking about capital, talent and innovation -- seems freighted with potential.
It reminds of us earlier watershed initiatives. For example, in about 2001 a group of Angel investors volunteered to strengthen a program that had been born within the then 4-year-old Nashville Technology Council. They began the Nashville Angel Network (NAN).
NAN was soon succeeded by Nashville Capital Network (NCN), today led by Managing Partner Sid Chambless.

VNC research indicates that, much as Vanderbilt is doing to help seed the new GNVCA, the university also provided some initial funding to help stand-up NCN.
NCN co-founders included founding Chairman Townes Duncan, Tom Wylly (who succeeded Duncan as NCN chair, and continues to serve in that capacity), David Condra, Bruce Lynskey and Germain Böer, the latter since deceased.
Among other influential angels in this region early-on was Cal Turner Jr., of family-founded Dollar General (NYSE:DG).
Would love to hear your thoughts on all this via my LinkedIn post or LI messaging.-Editor. VNC
. updated 14 November 2023 1156
---